Spectacle: Elvis Costello With… Bono & The Edge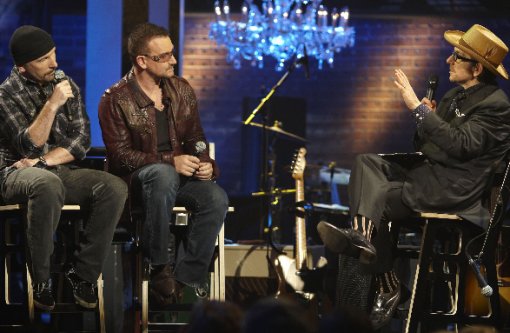 Photo: Ken Warner
Though the beginning of Season 2 is right around the corner, it looks like this season will be Spectacle's last. According to a story from canoe.ca, Elvis indicated that he's not interested in becoming the Charlie Rose of musical talk show hosts, even if the show ends up becoming a smash.
And no matter how successful the show is, Costello insists he won't be back for a third series.

He says, "I wasn't looking for a career in TV. It's something I did as a side project from my real career." [canoe.ca]
Season 2 of Spectacle: Elvis Costello With… premieres on the Sundance Channel on December 9, 2009.
Season 1 of Spectacle: Elvis Costello With… is available now on Blu-Ray and DVD disc.