The Watson Twins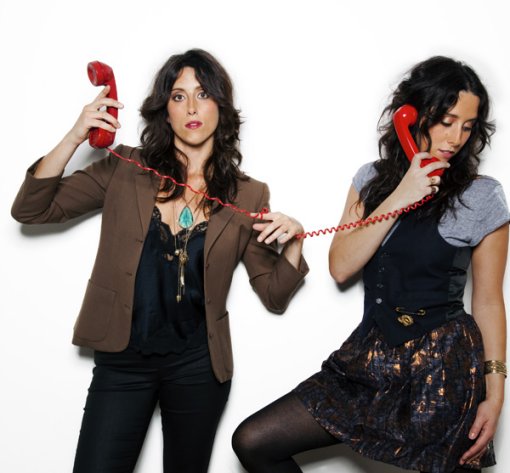 STREAM: "Modern Man", "Devil In You", "Midnight", "U-N Me"
When I first heard the Watson Twins would be releasing a new record back in October of 2009, I was pretty excited about it at the time, but it's been almost five months since then, and I kind of feel like this release crept up on me out of nowhere this Tuesday. Anyway, although their last record Fire Songs was fairly lukewarmly received by a lot of folks, I kind of liked it, here's how the new one has been described in the press materials:
The Watson Twins will unveil their sophomore release Talking To You, Talking To Me on Vanguard Records February 9, 2010, their most ambitious album to date. The new album finds the Watson Twins taking a soulful turn a la Carole King, but with a pop edge reminiscent of Feist. The result is a heartfelt nod to their roots, retaining the ethereal harmonies that have become their signature while incorporating a variety of influences and inspirations.
In terms of the critics:
Pitchfork gave it a 6.4, but it's not that a bad of a review if you read it; The NY Times thought it was pretty good; Paste Magazine eviscerated it; Spin liked it; Pop Tarts kind of liked it (or at least wasn't bored by it); Drake hasn't weighed in yet, and despite a promise to get an advance in October (?), I haven't heard it yet (ok, you can stream it here if you like).
If you'd like the chance to hear these new songs live (with fresh ears like me perhaps), you can catch the Watson Twins at the Bell House on Feb 12 (Buy Tickets), or, if you're one of the lucky few who has tickets, at The Living Room tonight (Feb 11) as part of a special WFUV member show.
Album art and a couple more Watson Twins tour dates after the jump.
The Watson Twins – Talking To You, Talking To Me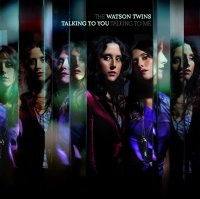 Watson Twins 2010 Tour Dates
02.11.2010 WFUV 90.7FM – The Living Room, New York, NY (Sold Out)
02.12.2010 WXPN 88.5FM – World Cafe, Philadelphia, PA
02.12.2010 Bell House, Brooklyn, NY
02.17.2010 Bootleg Theater, Los Angeles, CA
02.28.2010 Noise Pop Festival, San Francisco, CA
03.11.2010 Largo at the Coronet, Los Angeles, CA