The National at Virgin Mobile Free Fest 2009 (more)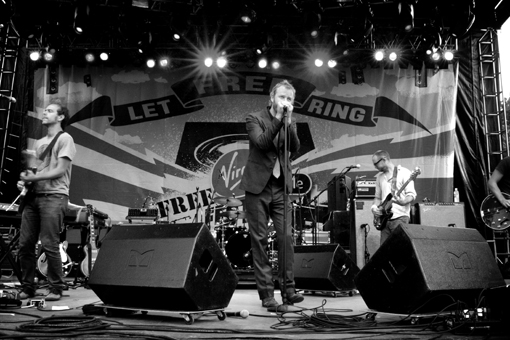 Photo: PJ Sykes
UPDATE: So much for my lame guesses, the whole 2010 Celebrate Brooklyn! lineup is official now and you can view it over here.
2010 Celebrate Brooklyn! @ Prospect Park Lineup
06/09/10 Opening Night Gala
06/12/10 Allen Toussaint
06/29/10 Passion Pit w/ Tokyo Police Club (SOLD OUT)
07/15/10 Konono N°1
07/27/10 The National w/ Beach House (Buy Tickets)
Just a caveat, other than the opening night gala and the two ticketed shows, nothing else is official!
For fun, here's a few complete guesses as to who else might be performing at the bandshell this year:
Yeasayer
Holly Miranda
Weird Al Yankovic
MIA
Joanna Newsom
Dirty Projectors
Wyclef Jean
Arcade Fire
Please don't quote me on these last ones folks, as I said before, they are all pure guesses.