One Step Beyond w/ Yeasayer DJs (06/11/10)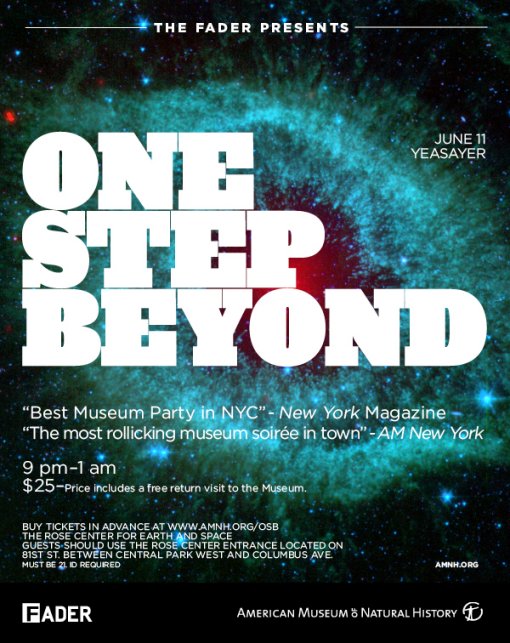 This Friday (June 11) Chris Keating and Ira Wolf of Yeasayer will be manning the decks at the monthly "One Step Beyond" party at the American Museum of Natural History along with DJ Roofeeo and DJ Teenwolf of Ninjasonik. If you missed last month's SOLD OUT OSB party with Passion Pit and wanted to get in on the action this month, the good news is that I'm giving away a pair of tickets to Friday night's show courtesy of the folks at The FADER. Aside from it taking place inside a museum, the cool thing about One Step Beyond is that your ticket also includes admission to the space show and a return visit to the museum.
To enter the contest, fill out the entry form after the jump. All entrants must be 21 or older. One lucky winner will be notified via email on the day of the show (Friday, June 11, 2010 or today depending on when you read this) at around noon-ish. Enter now to win!