Louie Premieres on FX on June 29, 2010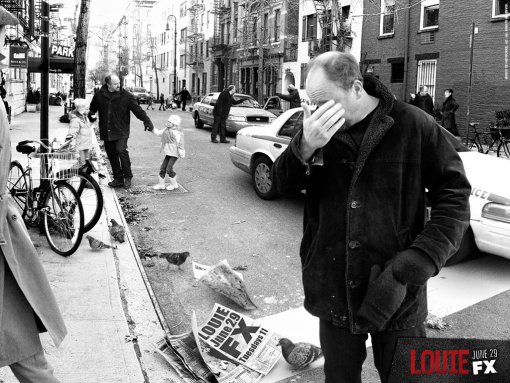 Now that Party Down has wrapped up for the season, I need something to fill my TV comedy void; I think FX's Louie will fit that bill nicely.
Set to premiere June 29, Louie is a comedy filtered through the observational humor of Louis C.K. Each episode puts a spotlight on Louis' hectic life as a successful stand-up comedian and newly single father raising his two daughters. The single-camera comedy is a mix of Louis C.K.'s stand-up comedy and scripted short films. Louis C.K. serves as executive producer, writer and director, and Dave Becky and 3 Arts are executive producers. FX has ordered 13 episodes of the series which is shot in New York. [FXNetworks.com]
Check out some clips from season 1 of Louie after the jump. Intrepid comedy fans may notice Variety Shac's Chelsea Peretti as Louie's love interest.