Baaba Maal at Central Park Summerstage (06/15/10)


Photo: Jon Klemm
Baaba's lively interactions with his longtime tama (talking drum) player Massamba Diop were as dynamic and playful as ever, and veteran backing singer Mansour Seck was on hand in fine voice as well. Missing was any of Baaba's acoustic material, which generally makes an appearance even in his most high-energy shows. But tonight it was non-stop adrenaline. The highlight of the show was near the end when audience members were invited onstage to dance with the band. Though the enthusiasm of a few of the guest dancers during that song was impressive and entertaining, it was still Baaba and his voice that stole the show in the end. [Afropop Blog]
The Very Best also recently remixed Baaba Maal's "Miracle", you can download that track over here.
Playing for Change at Central Park Summerstage (06/15/10)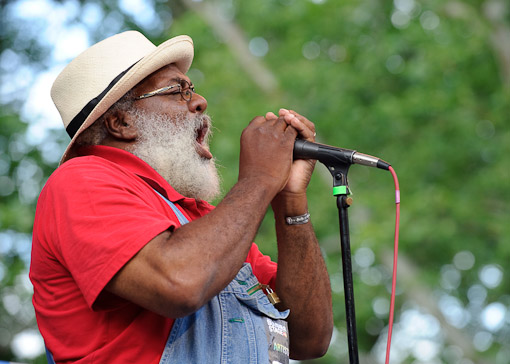 Photo: Jon Klemm
They started off with a taste of Nawlins with "Baby Won't You Please Come Home," sung by lively Grandpa Elliott, followed by a rhythmic Congolese tune, replete with frantic drum rhythms. Clarence Bekker, hailing from the Netherlands, then launched into a stirring rendition of the Sam Cooke classic, "A Change is Gonna Come." "Back to Your Roots" was a reggae, dance-inducing tune. "Don't Worry," from their Songs Around the World album, was full of good vibes and pan-African tempo. Ben E. King's signature "Stand By Me" was given proper treatment, Bekker's fluid voice doing the song justice. One of the most heartfelt and energetic songs was "Oh, Africa," making one feel wrapped up in the beats of the Motherland. Bekker was the voice of the band, communicating the message of the songs and maintaining the vocal and musical connection with the audience. "Mr. Morality" was a song focusing on the current state of politics in the world; full of ripe, profound lyrics. [AllVoices.com]
The next show at Central Park Summerstage is tonight (July 7) with Bostich & Fussible, El Guincho and Anita Tijoux. More photos of Playing for Change and Baaba Maal at Rumsey Playfield after the jump.
Playing for Change at Summerstage by Jon Klemm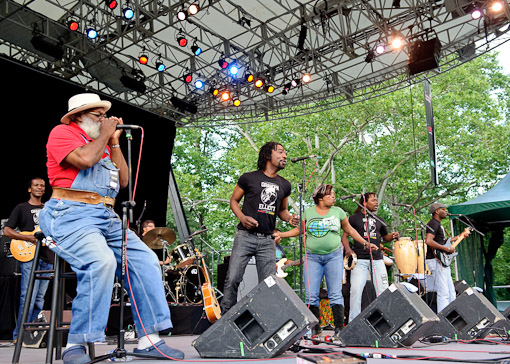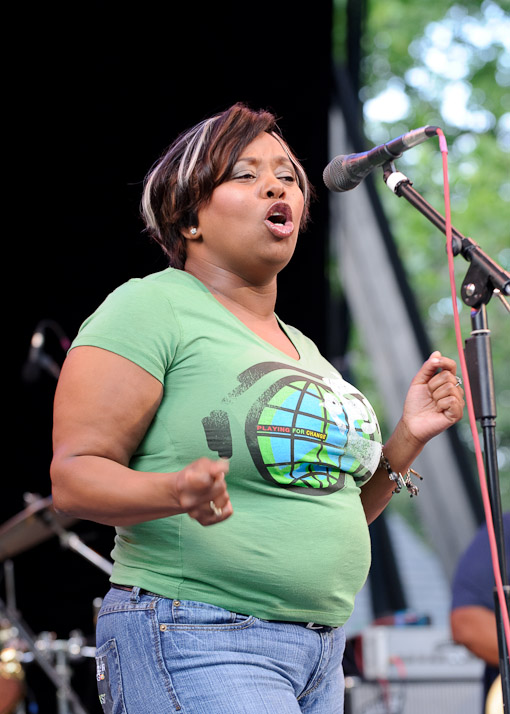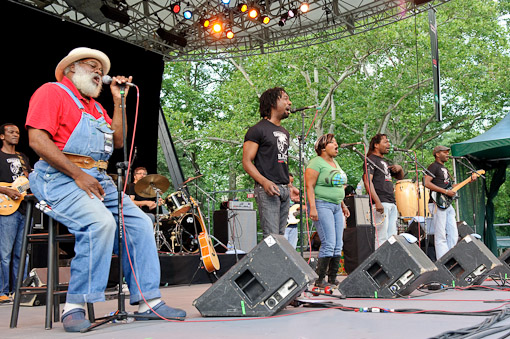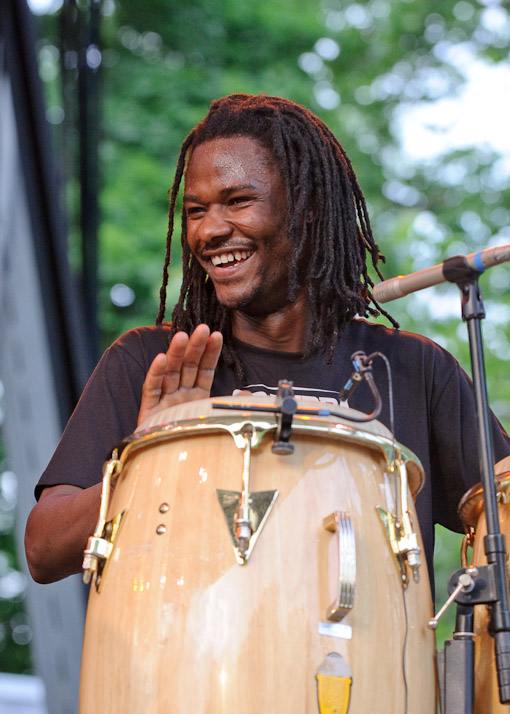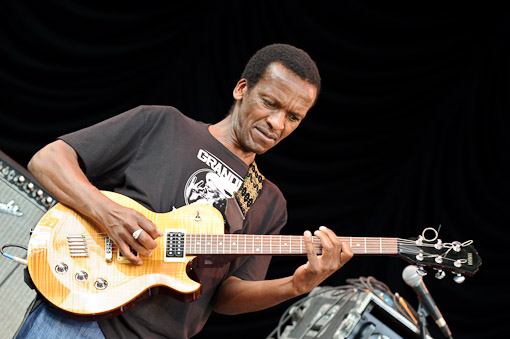 Baaba Maal at Summerstage by Jon Klemm