The Black Keys at Central Park SummerStage (07/28/10)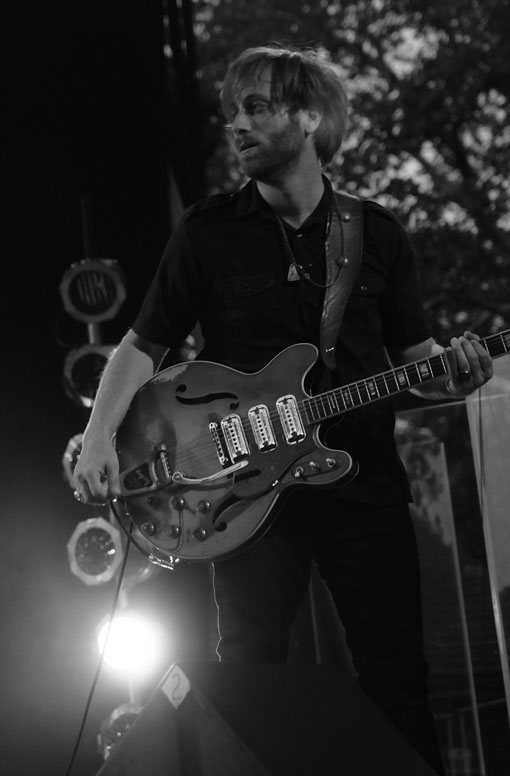 Photo: Chris Becker
On Wednesday night (Jul 28), The Black Keys played their second of two sold out shows at Central Park Summerstage. For part of their set, the power duo was joined on stage by keyboardist Leon Michels and bassist Nick Movshon.
During Tuesday's show the newer songs sounded better nourished than the older ones, and not just because of the extra manpower. One satisfying stretch, not quite a medley, tumbled from prowling menace ("Chop and Change," the "Twilight" song) to a stomping shuffle ("Howlin' for You") to a funk-girded rumination ("Tighten Up," the lone track on the album produced by Danger Mouse). Mr. Michels and Mr. Movshon brought a distressed midrange and a murky bottom end to the group's sound, and for the purposes of these songs, it worked.
…
The bigger problem is that Mr. Auerbach and Mr. Carney are still figuring out how to apply their rugged chemistry to a full-group setting. At their best and starkest, they can make a growling riff feel loose and woozy, tempos fluctuating as if on a column of air. This happened here on vintage fare like "Thickfreakness" and "The Breaks," but the best two-man operations arrived later. "Your Touch" was the first song played after the auxiliary had come and gone, and it conveyed a righteous fury, along with something like relief. [NYTimes.com]
More pictures of The Black Keys and the Morning Benders at Summerstage after the jump.
The Black Keys at Central Park SummerStage (07/28/10)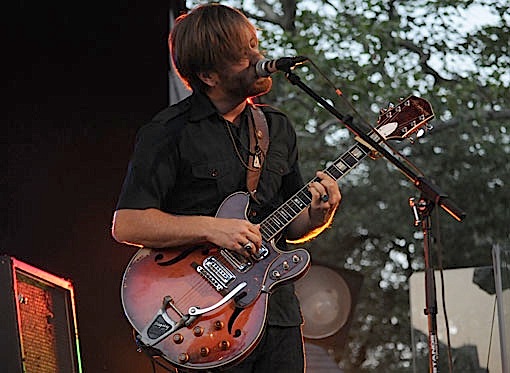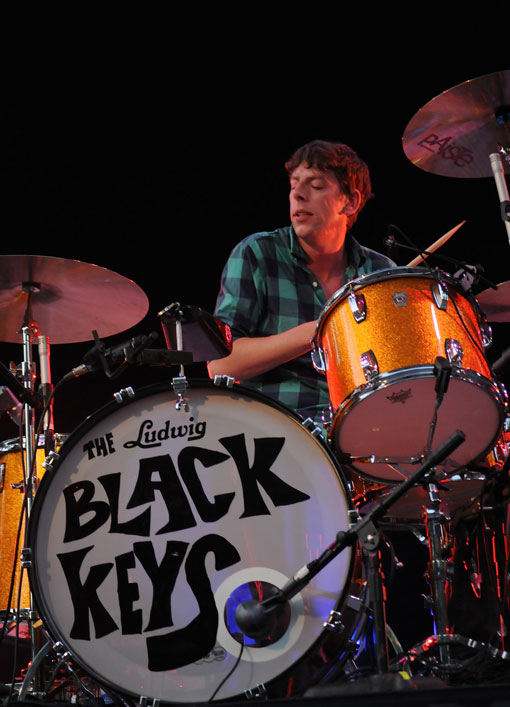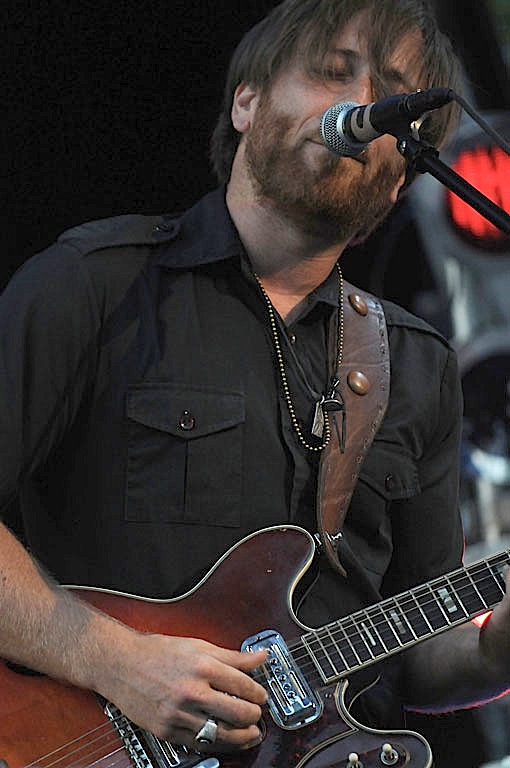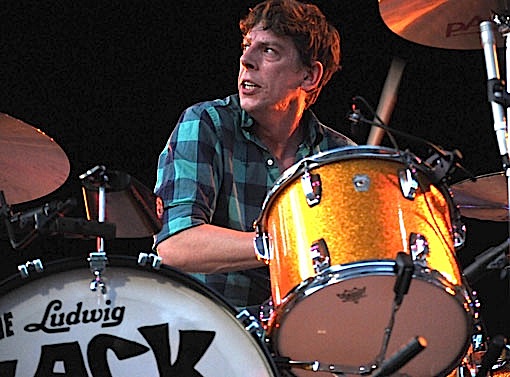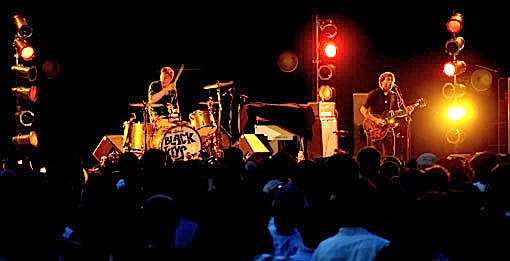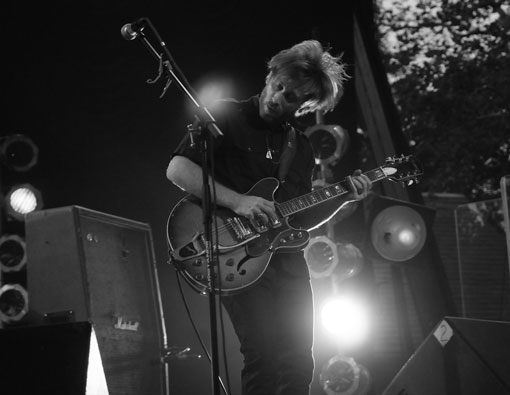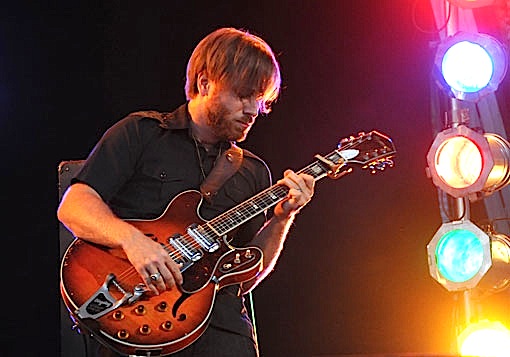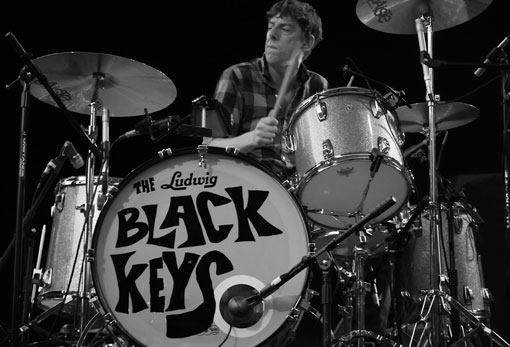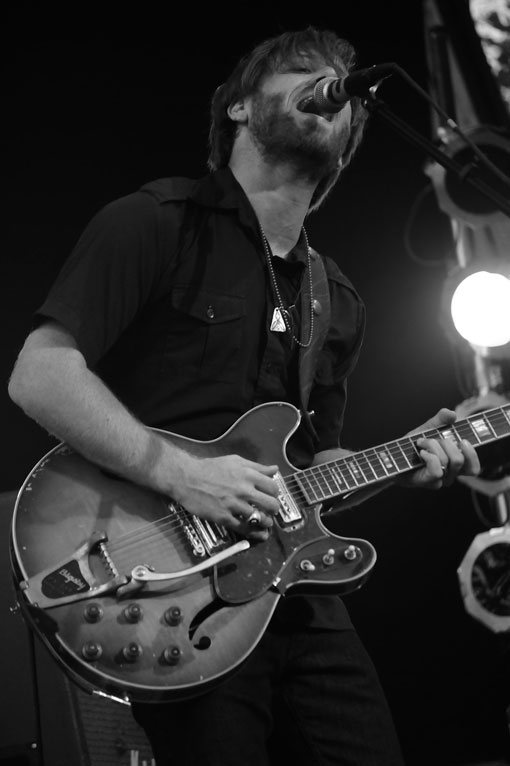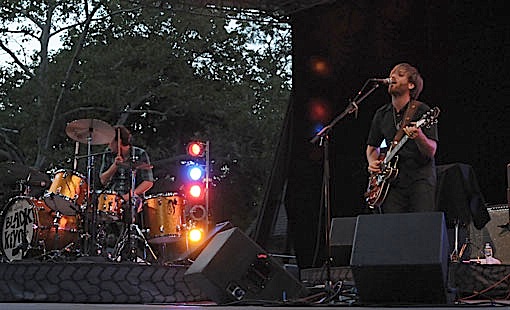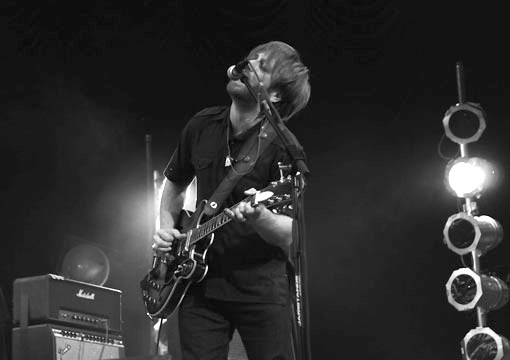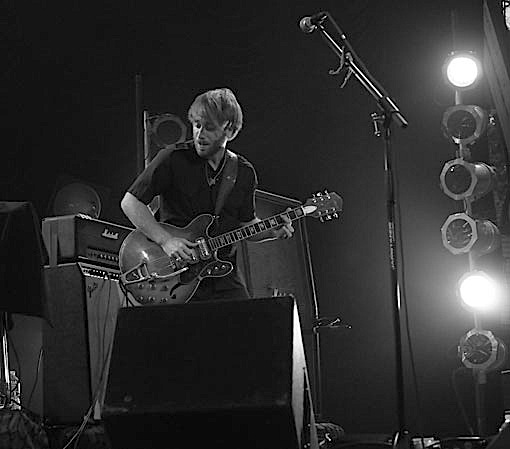 Morning Benders at Central Park SummerStage (07/28/10)