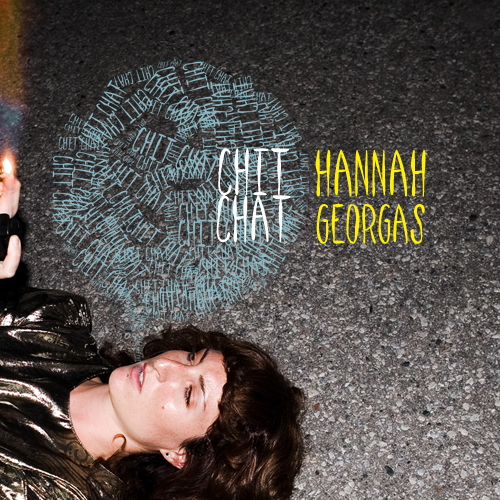 Download: "Chit Chat" – Hannah Georgas
Vancouver chanteuse Hannah Georgas is in town this week to showcase material off of her debut record This Is Good (it might also be her NYC debut, but I'm not 100% sure about that). Though she may not be a household name, if you're a regular TV viewer, you've probably heard Hannah's voice at some point in your life. Hannah's big break came in 2009 when she composed the original song "You've Got A Place Called Home" for the ubiquitous 2009 Off To College Wal-Mart commerical. Her new album strays somewhat from her singer/songwriter roots and moves into slightly edgier, more danceable territory but without being too commercial. Hannah will be at the Rockwood Music Hall tonight (Nov 10) and at The Living Room on Thursday (Nov 11) and I'll admit I'm looking forward to hearing stripped down versions of tunes from her new record and her 2009 EP, entitled The Beat Stuff.
More Hannah Georgas 2010 tour dates and a video for "Bang Your Dead" after the jump.
Hannah Geogas 2010 Tour Dates
Nov 10 Rockwood Music Hall New York, NY
Nov 11 The Living Room New York, NY
Nov 12 The Gordon Best Theatre-w Royal Wood Peterborough, ON
Nov 13 Queen's University Grad Club-w Royal Wood Kingston, ON, CANADA
Nov 16 The Casbah HamiltonHamilton, ON
Nov 19 La Salla Rossa Montréal, Québec, CANADA
Nov 20 NAC Studio-w Royal Wood Ottawa, ON
Nov 22 Townehouse Tavern Sudbury, ON
Nov 23 Lop Lops Sault Ste Marie, ON
Nov 24 Dublin Street United-w Royal Wood Guelph, ON
Nov 25 Aeolian Hall-w Royal Wood London, ON
Nov 26 Queen Elizabeth Theatre-w Royal Wood Toronto, ON