Jessica Lea Mayfield at RS Mag Party at SXSW (03/18/11)


Camera Phone Photo: D. Caplan
21 year old country folk crooner Jessica Lea Mayfield played a bunch of shows at SXSW 2011 and I was lucky enough to catch her at the Friday afternoon Rolling Stone Magazine Party. She's currently touring behind her enchanting Dan Auerbach produced Nonesuch debut, Tell Me. Jessica is set to play Glasslands Gallery in Brooklyn (Buy Tickets) on Mar 30 and the much larger Bowery Ballroom in Manhattan on Apr 1 (Buy Tickets). Sub Pop's Daniel Martin Moore, who is currently supporting his new album, In The Cool Of The Day, will open both shows.
You can stream Jessica's KEXP SXSW performance over here.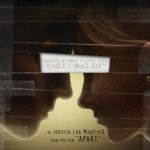 Last but not least, while I was in Austin, I met Ryan Rettig, the producer of the film Apart. The reason I'm mentioning this now is that the soundtrack to Apart features the Brian Jonestown Massacre song, (David Bowie I Love You) Since I Was Six, as covered by Jessica Lea Mayfield. If you'd like to hear that exclusive Dan Auerbach produced non-album track, it's available for purchase on iTunes or Amazon.com.
Free download of "Our Hearts Are Wrong" and more Jessica Lea Mayfield 2011 tour dates after the jump.
Jessica Lea Mayfield 2011 Tour Dates
Mar 25 Mercy Lounge Nashville, TN*
Mar 26 The Earl Atlanta, GA*
Mar 27 The Grey Eagle Asheville, NC*
Mar 29 Black Cat Washington, DC*
Mar 30 Glasslands Gallery Brooklyn, NY*
Apr 01 Bowery Ballroom New York, NY*
Apr 02 Brighton Music Hall Boston, MA*
Apr 04 The Drake Hotel Toronto, ON*
Apr 05 Club Cafe Pittsburgh, PA*
Apr 06 Beachland Ballroom Cleveland, OH*
Apr 07 The Southgate House Newport, KY*
Apr 08 Cosmic Charlie's Lexington, KY*
Apr 09 Headliners Louisville, KY*
Apr 15 Univ. of Akron, Wayne College Orville, OH
Apr 20 Hi-Tone Cafe Memphis, TN
Apr 21 The Parish @ House of Blues New Orleans, LA
Apr 22 Fitzgerald's Houston, TX
Apr 23 Emo's Alternative Lounge Austin, TX
Apr 25 Santa Fe Performance Exchange Santa Fe, NM
Apr 26 Club Congress Tucson, AZ
Apr 27 The Casbah San Diego, CA
Apr 29 Troubadour West Hollywood, CA
Apr 30 Bottom of the Hill San Francisco, CA
May 02 Mississippi Studios Portland, OR
May 03 Tractor Tavern Seattle, WA
May 04 The Media Club Vancouver, BC
May 06 Neurolux Boise, ID
May 09 Fox Theatre Boulder, CO
May 11 The Waiting Room Omaha, NE
May 12 The Record Bar Kansas City, MO
May 13 Off Broadway St. Louis, MO, US
May 14 Schuba's Tavern Chicago, IL
May 27 Handelsbeurs Gent, BELGIUM
May 29 Grand Social Dublin, Dublin, IE
May 30 The Borderline London, London, UK
May 31 Nouveau Casino Paris, France
JUN 01 Comet Club Berlin, Berlin, DE
JUN 03 Prinzenbar Hamburg, DE
JUN 04 Paradiso Amsterdam, NL
JUN 09 Bonnaroo Music Festival Manchester, TN
JUN 10 Bonnaroo Music Festival Manchester, TN
JUN 11 Bonnaroo Music Festival Manchester, TN
JUN 12 Bonnaroo Music Festival Manchester, TN
* With Daniel Martin Moore