Wiz Khalifa at The FADER Fort at SXSW (03/17/11)


Photo: Jon Klemm
It's Wiz Khalifa's time… With a no. 1 single and Super Bowl anthem already in his pocket, expectations are "high" for Rolling Papers, Wiz Khalifa's full length debut on Atlantic Records. With his record set to drop today (Mar 29, 2011), Wiz has at least two major promotional commitments scheduled for the day. At 4PM in the afternoon, a lucky group of 500 fans who purchased Rolling Papers at just after midnight on Monday night will be invited to a special signing by Wiz at Best Buy Union Square. Then, after the sky turns to black and yellow, Wiz will take the stage for his highly sold out record release/tour kickoff show at The Roseland Ballroom.
Wiz Khalifa at Best Buy USQ (03/29/11)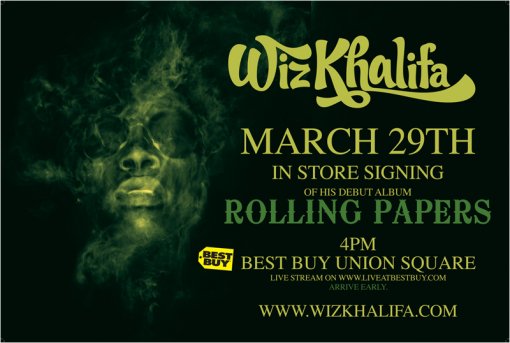 For those of you not lucky enough to get your record in time, the signing (maybe with some performance?) will be live streamed at liveatbestbuy.com
More tour dates and pictures of Wiz Khalifa at the FADER Fort at SXSW after the jump.
Wiz Khalifa at The FADER Fort at SXSW by Jon Klemm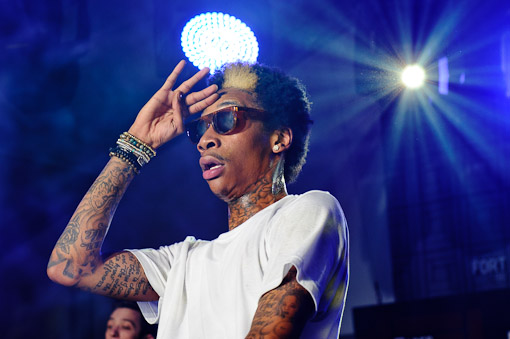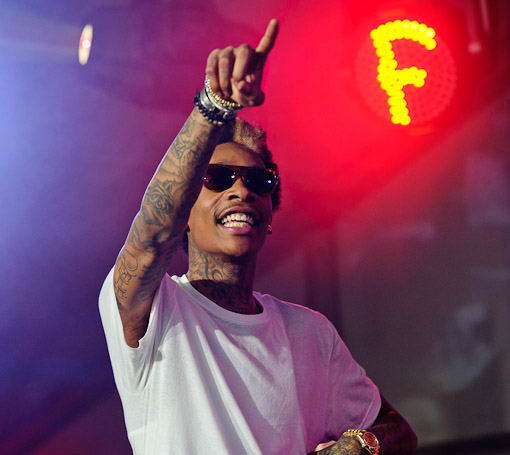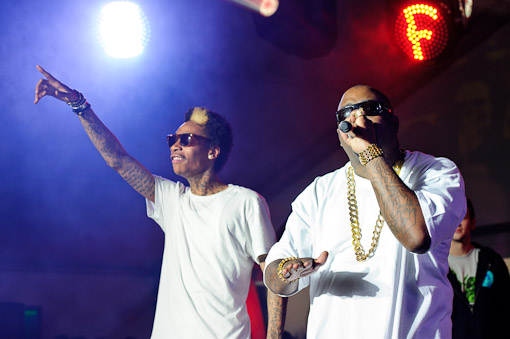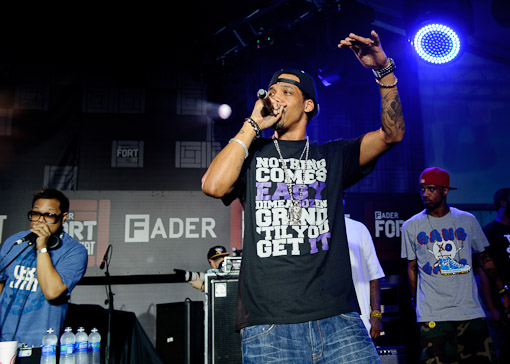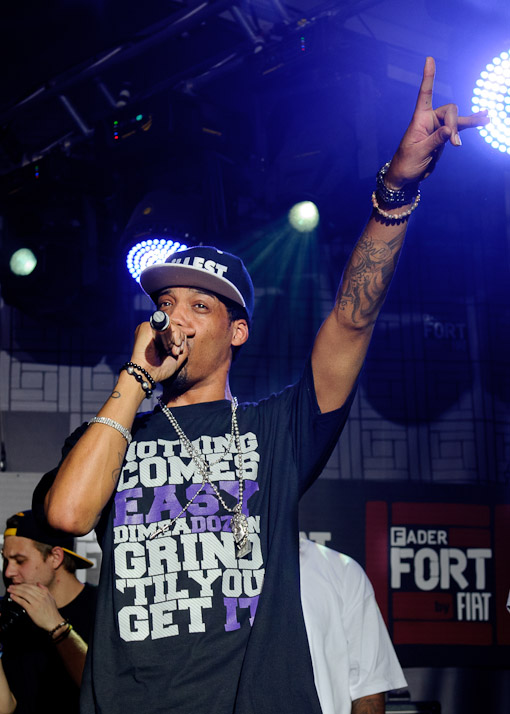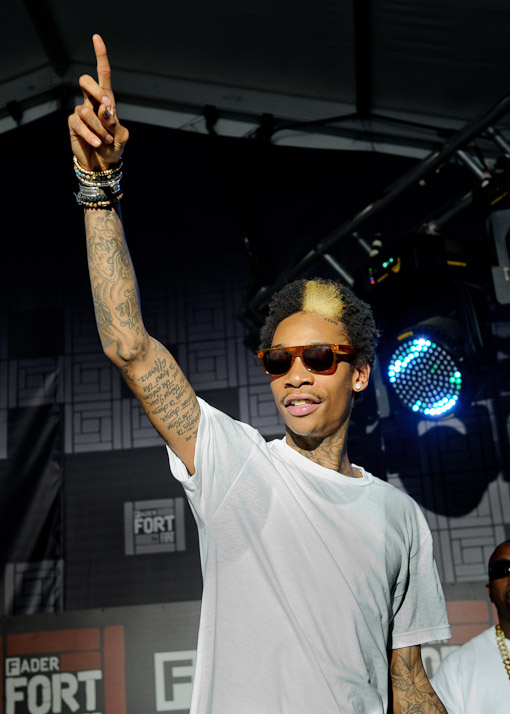 Mar 29 Roseland Ballroom New York, NY
Apr 01 Raleigh Amphitheater Raleigh, NC
Apr 02 James Madison University /JMU Convo Ctr. Harrisonburg, VA
Apr 03 Virginia Tech – Burrus Auditorium Blacksburg, VA
Apr 04 Eastern Michigan Univ/EMU Convo Ctr. Ypsilanti, MI
Apr 06 Bloomsburg University-Nelson Fieldhouse Bloomsburg, PA
Apr 07 Univ Of Rhode Island – Ryan Center Kingston, RI
Apr 08 Univ Of New Hampshire – Whittemore Cnter Durham, NH
Apr 13 Northern Illinois Univ-Convocation Cntr Dekalb, IL
Apr 14 Purdue Univ. – Sigma Nu Lawn West Lafayette, IN
Apr 15 Indiana Univ. – Sigma Alpha Mu &ZBT Lot Bloomington, IN
Apr 16 University Of Illinois – Assembly Hall Champaign, IL
Apr 17 Empire Polo Field (Coachella Festival) Indio, CA
Apr 19 Nova Southern Univ – Arena @ Don Taft U Fort Lauderdale, FL
Apr 20 Univ Of Central Florida – UCF Arena Orlando, FL
Apr 21 Flor State Univ – Leon County Civic Cntr Tallahassee, FL
Apr 22 Auburn Univ – Lambda Chi Alpha Lawn Auburn, AL
Apr 26 Penn State Univ – Bryce Jordan Center State College, PA
Apr 29 Meadowlands Stadium – Bamboozle Fest. East Rutherford, NJ
Apr 30 SUNY Buffalo Buffalo, NY
May 03 University Of Massachusetts Lowell Lowell, MA
May 17 Shepherd's Bush Empire London
May 18 London Forum London
May 19 Melkweg Old Room Amsterdam
May 20 La Maroquinerie Paris
May 21 Bataclan Paris
May 22 Academy 1 Manchester
May 23 SO36 Berlin
May 28 Summer Camp Festival Chillicothe, IL
Jun 04 Festival Pier (Roots Picnic) Philadelphia, PA
Jun 11 Bonnaroo Festival Manchester, TN
Aug 11 Oya Festival Oslo
Aug 12 Jurrasic Rock Festival Mikkeli
Aug 13 Way Out West Festival Gothenburg
Aug 14 The Vega Copenhagen
Aug 19 The Vega Copenhagen
Aug 20 V Festival Chelmsford
Aug 21 V Festival Stafford