Clarence Clemons at Izod Center (05/23/09)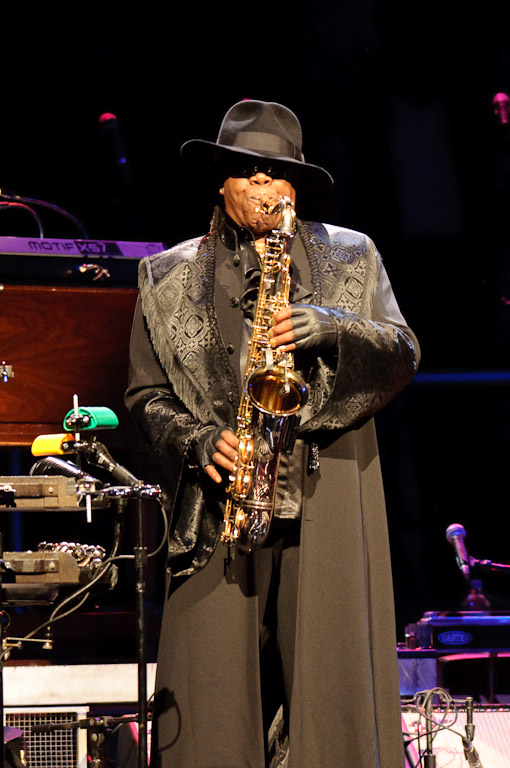 Photo: Jon Klemm (more)
Sad news to report, Clarence Clemons, aka the "Big Man", has passed at age 69.
Clarence Clemons, the saxophonist in Bruce Springsteen's E Street Band, whose jovial onstage manner, soul-rooted style and brotherly relationship with Mr. Springsteen made him one of rock's most beloved sidemen, died Saturday. He was 69.

The death, a week after Mr. Clemons had a stroke, was confirmed by a spokeswoman for Mr. Springsteen. [NYTimes.com]
Watch the video for "You're A Friend Of Mine" with Jackson Browne and Daryl Hannah after the jump.