Drake's off to the Capitol Hill Block Party tomorrow; here's his latest look at the new releases. -ed.
Drake's Take: New Releases 07.12.11
Playlist: New Releases 07.12.11
---
Washed Out – Within and Without
Stream / Purchase [mp3]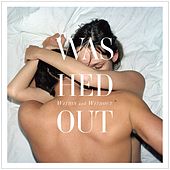 When Washed Out, AKA Ernest Greene, released his EP Life of Leisure, it was quickly apparent there was a new figurehead for the so-called Chillwave scene, joining Neon Indian and Toro y Moi. The formula seems clear: take the synth-based pop of the 80s and polish it up with modern recording techniques. The result on their full length debut (another win for Sub Pop) is a wholly infectious offering that goes down pretty easy. And that would be the only complaint about Within and Without, that it's so smooth it's easy to forget you even heard it. One exception is the smoothed out Howard Jones-esque "Amor Fati," with it's ear worm melody. The other highlights are the sublime opener, "Eyes Be Closed," and the lovely duet "You and I,", sung with Charlift's Caroline Polachek (a track which debuted last year on Adult Swim's free to download summer singles collection — 8 Singles in 8 Weeks).
Download: "Amor Fati" [mp3]
Download: "Eyes Be Closed" [mp3]
---
Eleanor Friedberger – Last Summer
Stream / Purchase [mp3]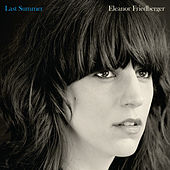 For the past near decade, the Friedberger siblings Matthew and Eleanor have carved an interesting niche-based career for themselves as The Fiery Furnaces — quirky pop that's overstuffed with musical turns and lyrical calisthenics. The balance that brother and sister has becomes more apparent on their solo releases. While virtuoso Matthew has practically exploded with sounds and songs over five solo releases (three so far this year), sister Eleanor's side is far more measured in approach. That's not to say that Last Summer doesn't have it's quirks — its in no short supply — but compared to bro-bro, she's practically Phil Collins. Last Summer is a loosely thematic release, acting as kind of a travelogue for a summer in New York, mostly Brooklyn. "My Mistakes" starts the album off aligning the album immediately with Fiery Furnaces poppier moments, while "Roosevelt Island" — the other album highlight — gets downright funky, with some Commodores-ish clavinet backing Friedberger's poetic delivery.
Download: "My Mistakes" [mp3]
---
More on the radar (and in the mp3 player) this week:
Star Anna and the Laughing Dogs – Alone In This Together / "Alone in This Together" [mp3]
Zomby – Dedication / "Things Fall Apart" [mp3]
The Middle East – I Want That You Are Always Happy
Sons & Daughters – Mirror Mirror
Nikki Jean – Pennies in a Jar
Army Navy – The Last Place
Thomas Dybdahl – Songs / "Options" [mp3]
William Elliott Whitmore – Horses & High Heels
The Trachtenburg Family Slideshow Players – Lost and Found / "Open Everything" [mp3]
The Real Tuesday Weld – The Last Werewolf
Winnie the Pooh Original Soundtrack (featuring Zooey Daschanel & M. Ward)
REISSUES
R.E.M. – Life's Rich Pageant (Deluxe Edition)
Megadeth – Peace Sells… But Who's Buying (25th Anniversary)