Les Savy Fav at the 2011 Capitol Hill Block Party in Seattle, WA (07/23/11)


Words and Photos: Drake Lelane
Capitol Hill Block Party: Day Two (July 23, 2011)
The second day of CHBP was marked by warmer temperatures and Les Savy Fav's Tim Harrington doing his CHBP traditional freakshow walkabout. Oh, and me getting camera-blocked at the door… and then, later, getting the privilege back again. This meant several half mile trips back and forth to the car. Imagine if I'd taken the bus, I guess.
Eleanor Friedberger
Wouldn't you know it… the day I can't get my camera in the festival, Neumos seems to have ample enough stage lighting for my crappy SLR lens to get good photos. The fairer half of The Fiery Furnaces was going it alone today, seeming a little frustrated amidst a sea of technical difficulties. The audience didn't mind at all, singing along and encouraging her through every crackle of her amp. The always charming Eleanor promised it would be better when she came back in a couple months with a full band backing her.
Telekinesis
The sunny pop and unbridled smiles coming from the stage during Telekinesis' set on the main stage sounded perfect for the overflow of sunshine flooding the afternoon. Not many bands have a drummer as frontman (anybody remember Jellyfish?) as it's hard to pull off, but Michael Benjamin Lerner had no problem balancing vox and sticks. His earnest enthusiasm may seem out of place on the whole of CHBP's lineup, but the songs from 12 Desperate Straight Lines were critic-proof to those basking in the sun's rays.
Handsome Furs
Speaking of enthusiasm, the married duo of Handsome Furs had a boundless amount of it. I already miss Wolf Parade, but damn, doesn't Dan Boeckner look infinitely happier on stage playing with his wife Alexei Perry. Initially, I'd thought Boeckner had lipstick on, until a few lip smacks from his wife showed that his makeup was simply marital bliss. The duo were bouncing around crazily to their synth-heavy latest release, Sound Kapital, with Perry looking like she was suffering from some euphoric version of restless leg syndrome. Their energy on stage was wholly infectious, and made long for my camera like some phantom limb itch. Queue CHBP publicist Steve Manning to the rescue, who procured me one at the end of the set.
Best Coast
By the time I got back from another journey to my car for the camera, Best Coast had already started their set, so I was forced to break in my camera for the day from a distance. Bethany Consentino bided her time between the surf-pop-wall-of-sound songs with banter that sounded as bane as her twitter feed can often seem. "Sure is hot out here." "Last night's show kind of sucked." "Wish I was smoking that weed I smell." Thankfully, the songs made these non-observations palatable.
Les Savy Fav
This was Les Savy Fav's second time at CHBP, and they — specifically frontman Tim Harrington — had a lot to live up to after the spectacle of their 2008 performance. You see, Harrington doesn't so much perform duties as a singer as much as he does improv performance art while backed by a band. This year the Odyssey of Tim Harrington began with "Beardo" coming out to "Appetite" in a burka of gold sequins, stealing one of security's squirt guns and having some water play on stage. After shedding the burka, Harrington waded through the crowd (passing by me), as if to test the microphone's length. After making his way back, Harrington's next adventure came to him quickly after noticing a group of folks enjoying the show from a 2nd story apartment window. He entered the crowd again, scaled the fence and after a failed attempt at tossing the mic to the apartment, he made his way into the building, up the stairs and then presented himself again, triumphantly, to the crowd from the window. After a daring catch of the microphone while hanging out the window, Harrington finished singing "What Would Wolves Do" and started having some fun with the apartment dwellers: "This is a nice place. Why aren't you wearing any pants?… What's all this confectioner's sugar?" Then started singing the great "Patty Lee" from the window before making his way back to the stage again, taking with him a souvenir — a potted plant — which he sang with on top of his head. (You can see the whole sequence in the embedded video after the jump.) Later that plant would get thrown into the audience and torn apart, stinging my eyes with potting soil. Harrington wasn't done yet, going through several strip downs and costume changes; climbing the scaffolding around the sound board; tossing and covering himself in confetti; and shoving CHBP publicist Steve Manning (dressed in an Eagle costume) into the crowd. Unfortunately for Manning, he didn't quite clear the photo pit barrier, clipping it and heading head first into the ground as the crowd parted in fear. Harrington stepped out of character briefly to express concern for Manning, but turned it back into spectacle singing a bar from former Attorney General John Ashcroft's "Let the Eagle Soar" and admonishing the crowd for not catching him. "You almost killed freedom!" Les Savy Fav ended the set fittingly with "Let's Get Out of Here," with Harrington dressed in a multi-colored hooded feather jacket. Exhilarating to the end. Harrington even made it back on stage with a broom after the set to help clean up all the evidence of his hijinks.
TV on the Radio
In the time between the end of LSF's set up to the start of TVOTR taking the stage, the change in audience demeanor was drastic. In place of the jovial and supportive crowd that cheered on Harrington there seemed to be more of a drunken and narcissistic group. We only made through about three songs before the douche bag next to me started puking to the sarcastic cheers of the folks around him. TVOTR sounded great, and even covered Fugazi's "Waiting Room" during their set, but I just couldn't hang any longer and headed home. What I should have done was just skip out on TVOTR and gone to Baths at the Vera Stage, but you know what they say about hindsight.
More photos from Day 2 (Saturday, July 23) of the 2011 Capitol Hill Block Party after the jump. (All photos by Drake except where otherwise noted.)
Telekenesis


Photo: Bobby McHugh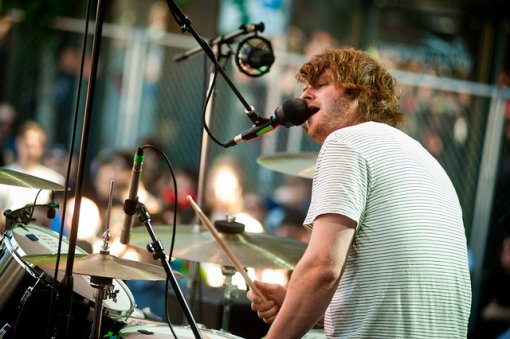 Photo: Nate Watters
Handsome Furs by Nate Watters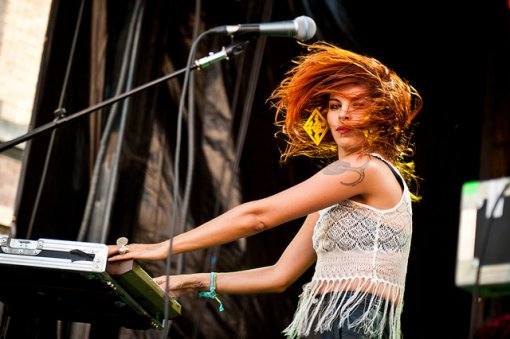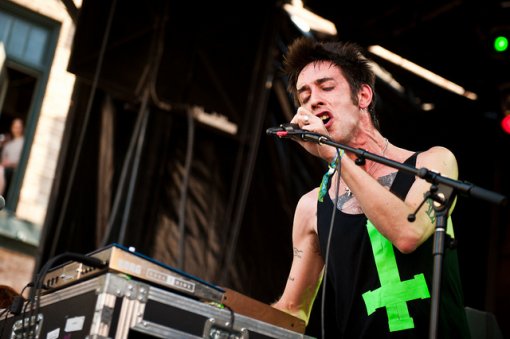 Best Coast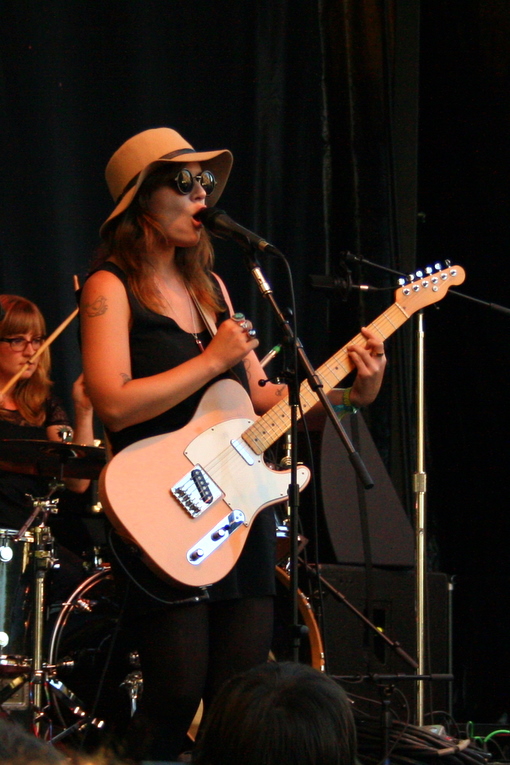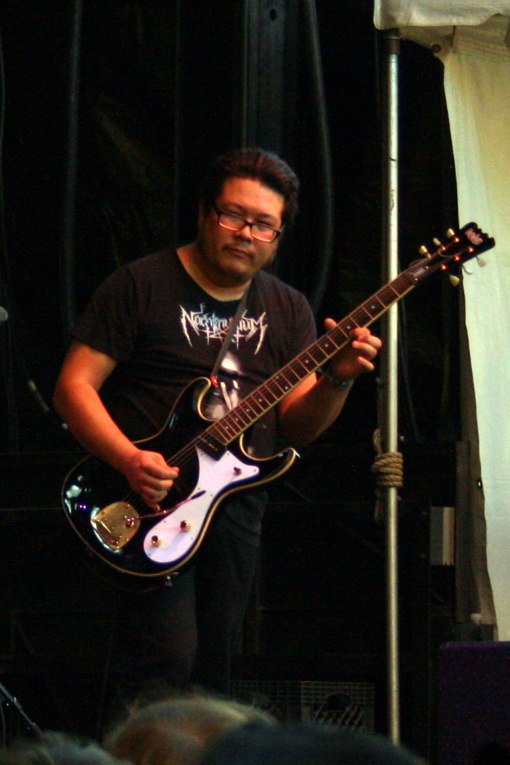 Les Savy Fav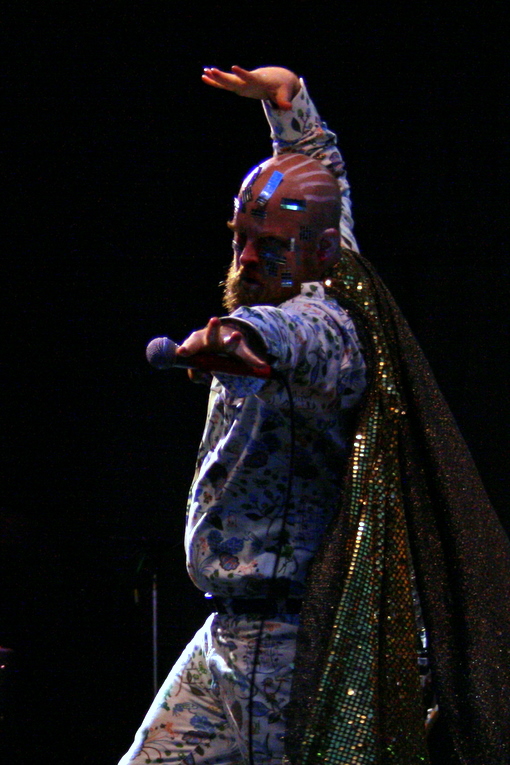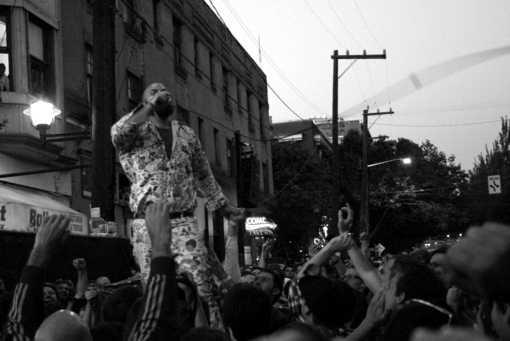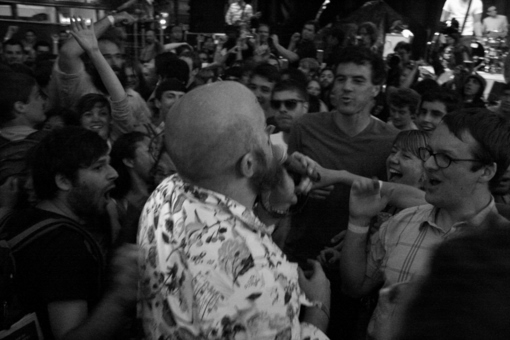 Photo: Nate Watters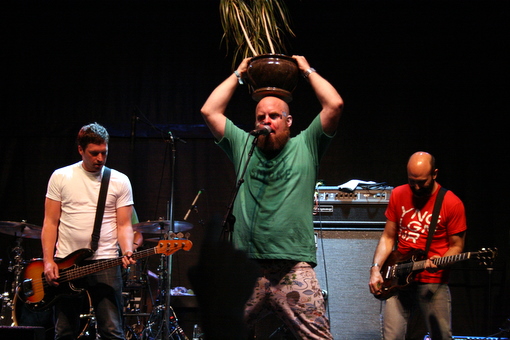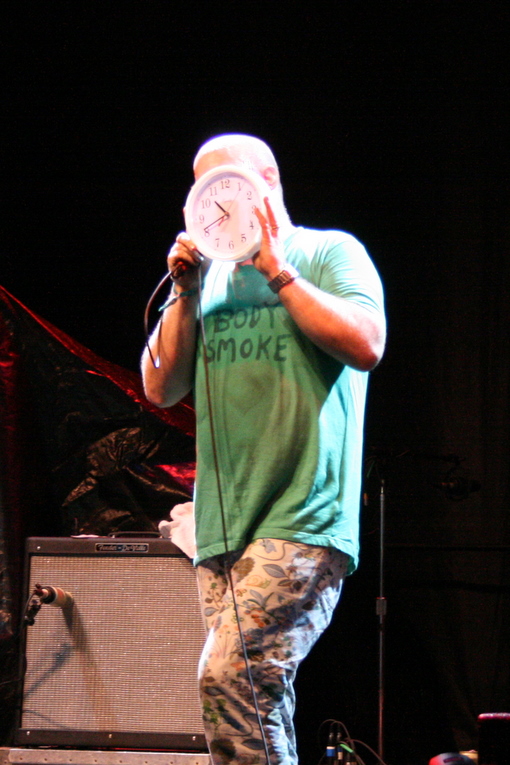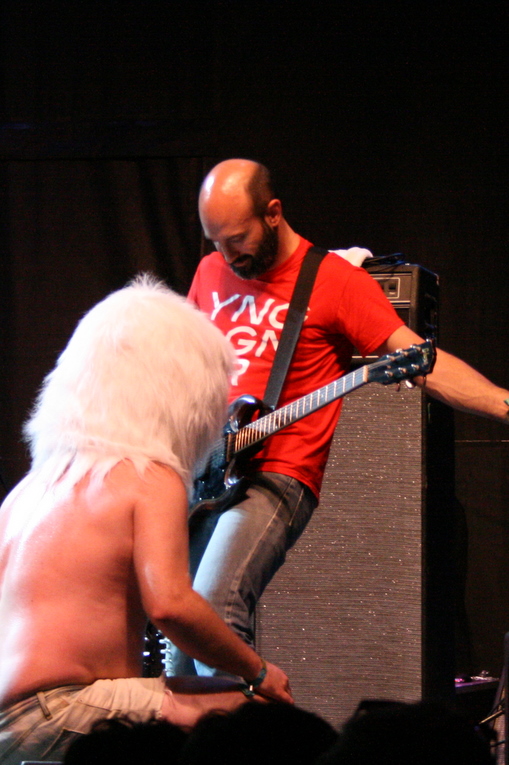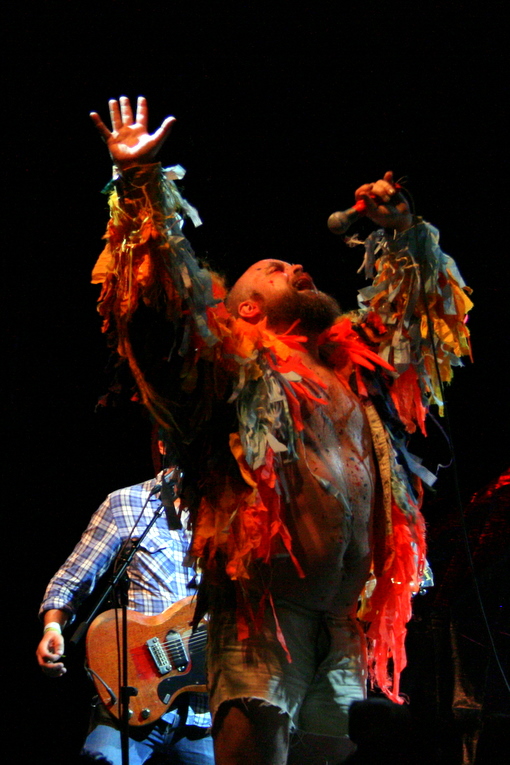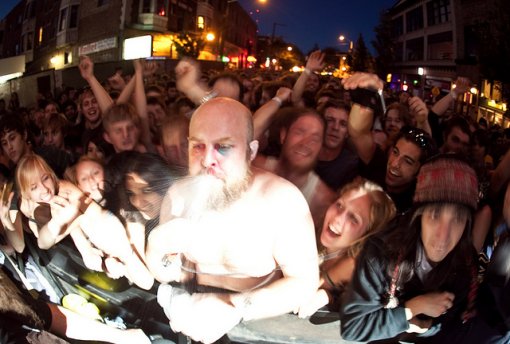 Photo: Bobby McHugh
TV On The Radio