The Posies at the 2011 Capitol Hill Block Party in Seattle, WA (07/24/11)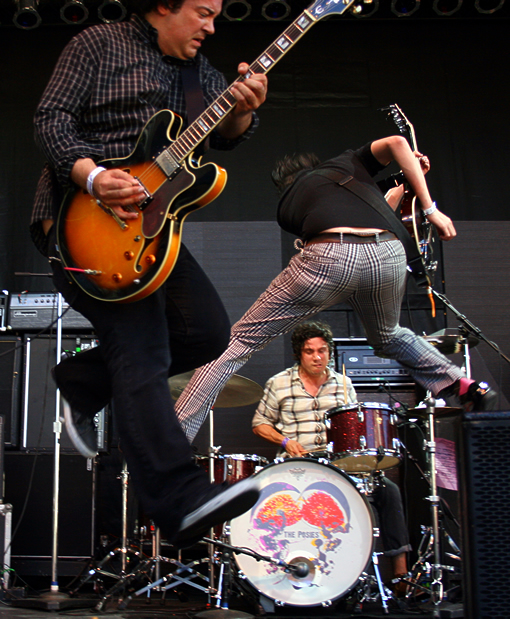 Words and Photos: Drake Lelane
Hey folks, here's the third and final update from the 2011 Capitol Hill Block Party in Seattle, WA. Once again, big thanks to Sr. West Coast Block Party Reporter, Drake Lelane, for his peerless coverage of this year's festival. -ed.
Capitol Hill Block Party: Day Three (July 24, 2011)
Day? Well, it was more like an afternoon, to be quite honest, and an even sunnier one, if that was possible. In the short amount of time we had to work with on Sunday, we still managed to take in four acts, with The Posies being the (expected as well as realized) highlight.
Lumerians
Like Unknown Mortal Orchestra before them, Lumerians got the shaft as far as scheduling goes. Playing first on the last day is not a slot befitting of the psychedelic rock outfit's stature, but they made the most of it with their tripped out light show and heavy psych delivery. I had my camera in tow so of course the band requested all stage lighting be turned off, but once their own light show started up with the garage psych sounds, I forgot all about it and pretty much got lost. That's high praise.
The Posies
Doesn't matter how many times I've seen them — and it's a LOT — The Posies never fail to bring magic to the stage. Between the effortless harmonies, Ken Stringfellow's ping ponging all over the stage and Jon Auer's guitar work, the veterans of nearly a quarter century showed the kids a thing or two. Coming off a special Frosting on the Beater performance the night before at L.A.'s Viper Room and a tight set earlier in Cafe Vita's Bean room, the band certainly didn't look like they were on their third show in under 17 hours. They played all the hits (and should've been hits) along with songs from 2010's criminally underrated Blood/Candy, including a duet ("Licenses to Hide") featuring guest vocalist Rachel Flotard (Visqueen).
Campfire OK
Having the awesome Lumerians as a lead in didn't really matter much for Campfire OK as there was going to be little in the way of crossover (um… who thought this combo would work?). While the place was pensive, dark, sparse and cool for the psych band, by the time C OK came on, it quickly became outgoing, bright, packed and sweaty for the local act's brilliant set. Campfire OK set themselves from the local beard folk clan with both orchestration and more upfront rhythms, taking a more adventurous approach on both accounts. Their live sets in the past year have gotten better and better, which is going to make their eventual sophomore release that much more of an event. The set ended with practically a hootenanny — members of local acts Lemolo, Youth Rescue Mission and others joined the band on stage to sing, tambourine and stomp the stage into the ground.
Battles
This might just have been the loudest act of the entire weekend, unexpectedly. The electro-instrumental trio went about their business pounding nodding heads into submission, including guest vocalists like Blonde Redhead's Kazu Makino ("Sweetie & Shag"), Yamantaka Eye ("Sundome") and Matias Aguayo (Gloss Drop highlight "Ice Cream") all were magically piped in with pre-recorded visuals via the big screen backdrop. The pounding took it's toll after awhile, though, and it was time to end the weekend and head for home.
More photos from Day 3 (Sunday, July 24) of the 2011 Capitol Hill Block Party after the jump. (All photos by Drake except where otherwise noted.)
Lumerians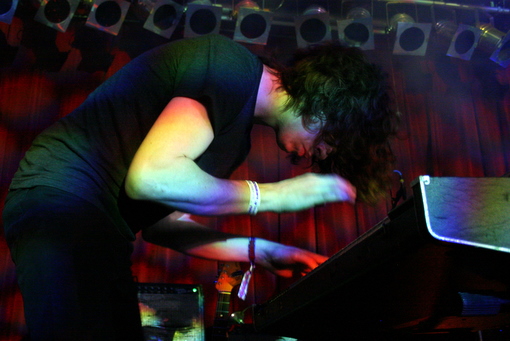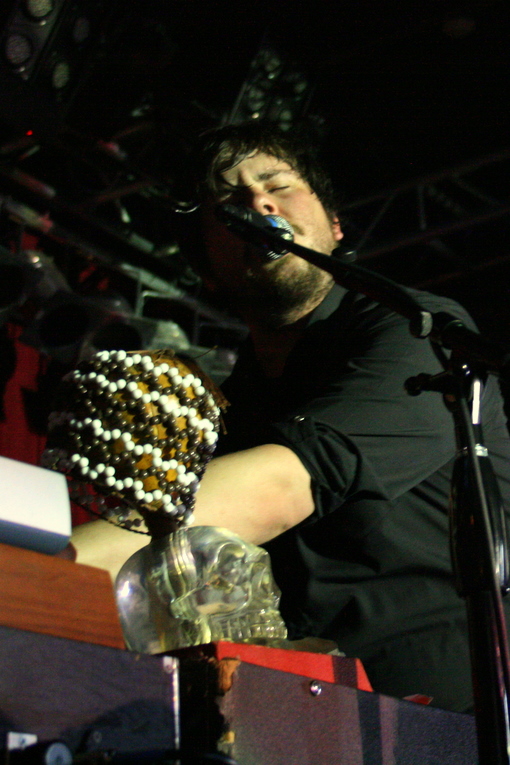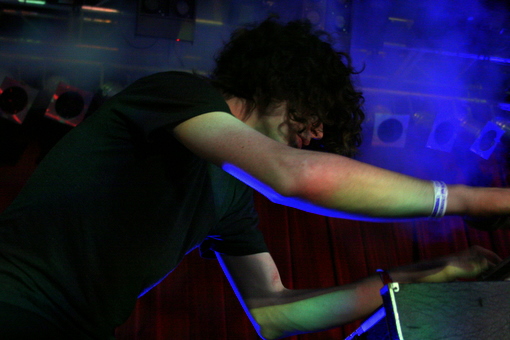 Photo: Nate Watters
The Posies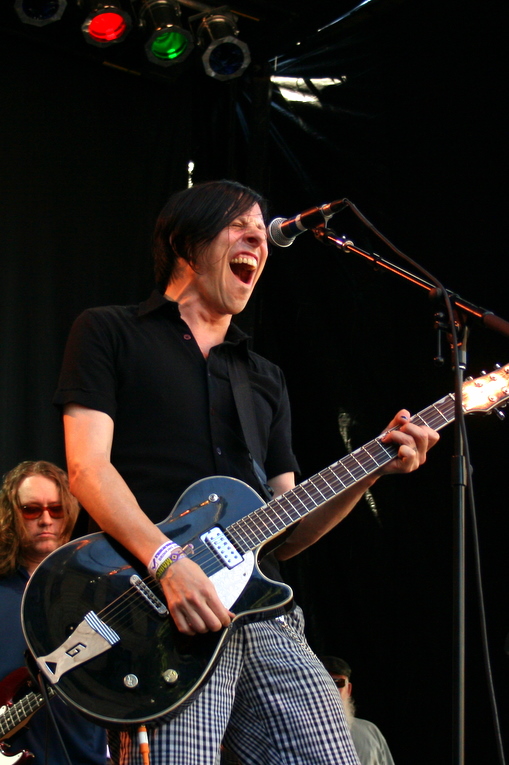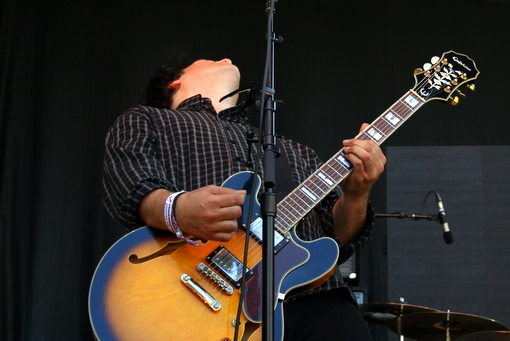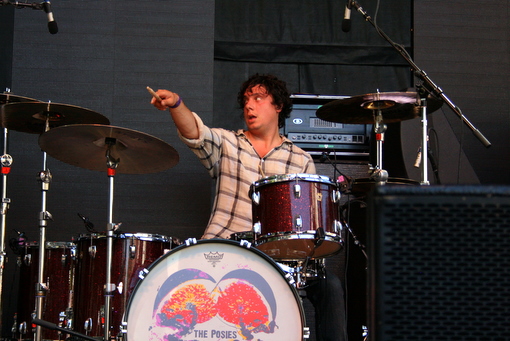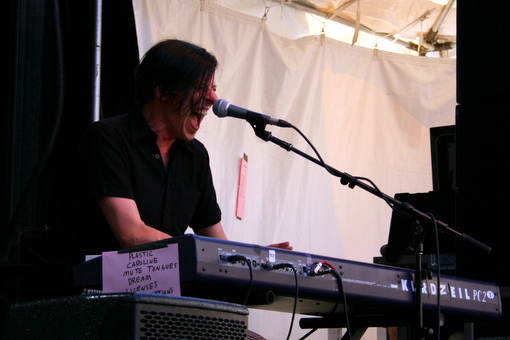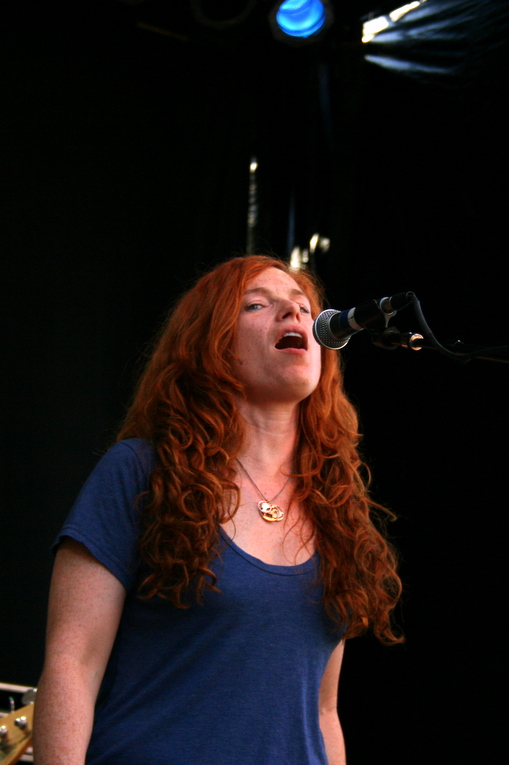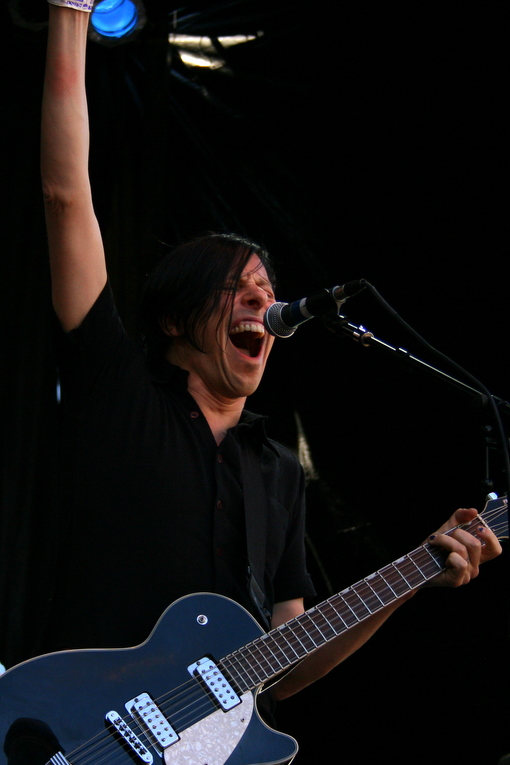 Campfire OK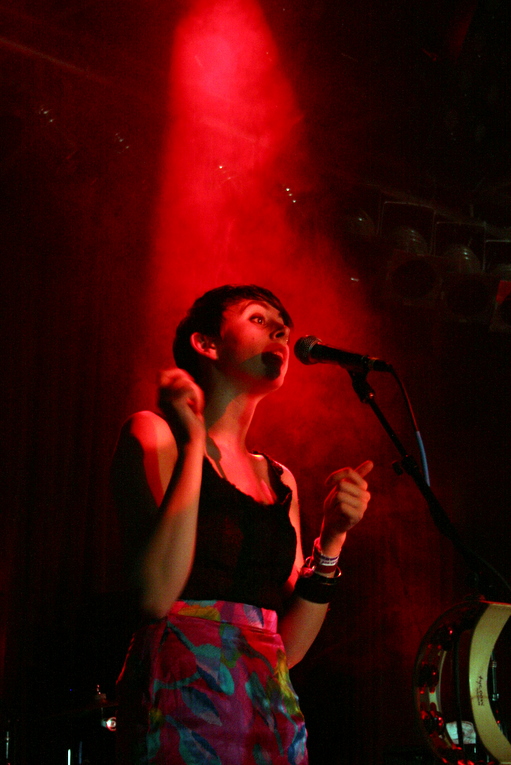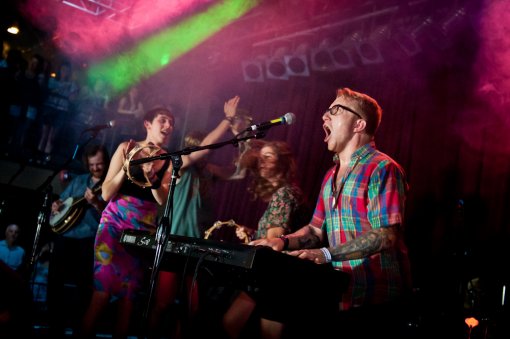 Photo: Nate Watters

Photo: Nate Watters
Battles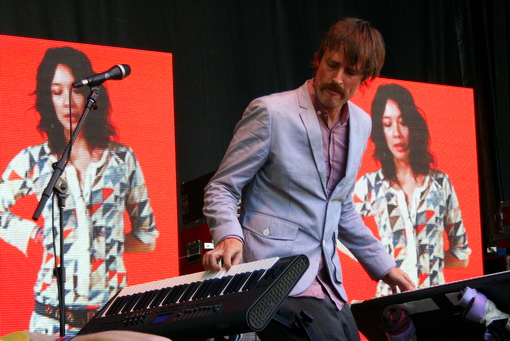 Photo: Nate Watters

Photo: Nate Watters