Lisa Hannigan at the Highline Ballroom (03/07/09)


Photo: Tim Griffin (more)
Listen: "A Sail" – Lisa Hannigan via Paste
Irish singer Lisa Hannigan (some of you may remember her from Damien Rice's first two records) has a new solo album due out September 20 on ATO Records. Passenger is the follow-up to her Mercury Prize nominated debut album (which I quite liked as well), Sea Sew. Lisa will be hitting the road in support of Passenger next month, New Yorkers can catch her the Hiro Ballroom on Oct 21 (Buy Tickets) and The Bell House on Oct 18 (Buy Tickets).
Hannigan leads a group of friends through ten songs on Passenger, recorded over a week at Brynderwyn Studios in North Wales by Grammy-winning producer Joe Henry (Solomon Burke, Allen Toussaint, Ramblin' Jack Elliot) and engineer Ryan Freeland (Ray LaMontagne). Much of Passenger reflects Hannigan's journey, particularly whilst touring her first record. She explains, "Many of [the songs] were written while I was away from home or on the road, and the feeling of transience and nostalgia that this constant traveling evoked seemed to seep into every song." The overarching theme of the record, then, is "those loves, heartbreaks, confusions and friendships that we take with us through life, over years and continents, enduring the passage of time."
Passenger album art and More Lisa Hannigan tour dates after the jump.
Passenger – Lisa Hannigan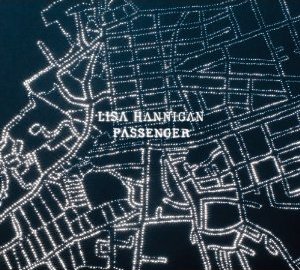 Lisa Hannigan 2011 Tour Dates
Sep 27, 2011 Los Angeles, CA El Rey
Sep 29, 2011 San Diego, CA Belly Up
Oct 01, 2011 Santa Barbara, CA Soho
Oct 02, 2011 San Francisco, CA Slim's
Oct 04, 2011 Portland, OR Doug Fir Lounge
Oct 05, 2011 Seattle, WA Tractor Tavern
Oct 06, 2011 Vancouver, BC Media Club
Oct 07, 2011 Calgary, AB Arrata Opera Centre
Oct 10, 2011 Chicago, IL Double Door
Oct 12, 2011 Washington, DC 9:30 Club
Oct 14, 2011 Baltimore, MD Sound Stage Baltimore
Oct 15, 2011 Toronto, ON The Mod Club
Oct 16, 2011 Montréal, PQ Petit Campus
Oct 17, 2011 Boston, MA Paradise Rock Club
Oct 18, 2011 Brooklyn, NY The Bell House
Oct 20, 2011 Philadelphia, PA MilkBoy
Oct 21, 2011 New York, NY Hiro Ballroom
Nov 11, 2011 Sydney, AU Sydney Opera House
Nov 14, 2011 Melbourne, AU Melbourne Recital Centre
Nov 15, 2011 Melbourne, AU Melbourne Recital Centre