Jim Gaffigan at Central Park Summerstage (06/29/11)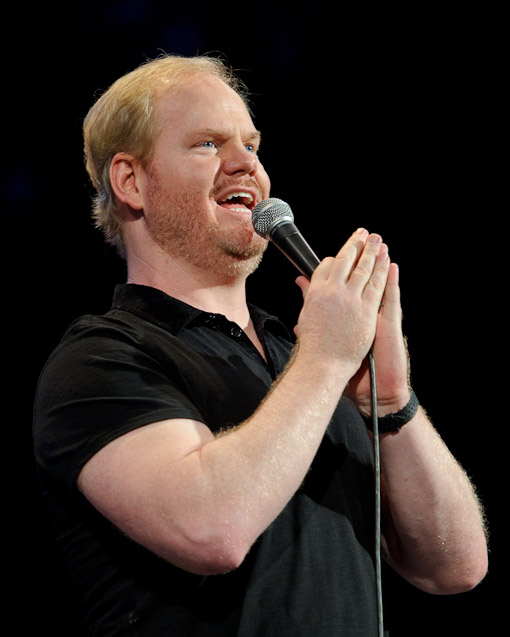 Photo: Jon Klemm (more)
There is a lot going on in the coming weeks and months on the NYC comedy scene, so much so that it pretty much exhausted me just writing it all out. The annual CMJ Music Marathon starts next week (Oct 18-22) and there will be no shortage of comedy shows to go along with it, (a lot of which are happening at Union Hall). Next Month (Nov 9-13), the New York Comedy Festival takes over the city, with a bunch of high profile theater shows (Louis CK, Wanda Sykes, Norm MacDonald, Bill Maher and Tracy Morgan) and a healthy dose of "interesting" (Franklin and Bash's Kumail Nanjiani) "big name" (Rusell Peters) club headliners. Here's an pretty detailed look of what's going on for the next few months in NYC comedy:
Union Hall
10/13 The Interview Show hosted By Mark Bazer w/ Nicole Atkins, Julie Klausner, Nate Silver, Brian D'arcy James
10/16 Pretty Good Friends w/ Eugene Mirman
10/18 CMJ 2011: An Evening Of Stories With Mike Birbiglia
10/18 CMJ 2011: Mr. Coconuts Comedy Show hosted by Gabe Delahaye w/ Heather Lawless, Jack Kukoda, Nick Diamonds
10/22 CMJ 2011: Heart Of Darkness Hosted By Greg Barris w/ Greg Johnson, Dave Hill, Richard Metzger, And A Special Guest!
10/22 CMJ 2011: Heart Of Darkness CMJ After Party with New Beard
10/22 CMJ 2011: Tell Your Friends Official Showcase Hosted By Liam Mceneaney, W/ Todd Hanson, Kurt Braunohler, Glenn Wool
10/23 Pretty Good Friends w/ Eugene Mirman
10/26 The Story Collider: In My Genes
10/30 Pretty Good Friends w/ Eugene Mirman
11/14 The How I Learned Series Presents: "How I Learned You Can't Go Home Again" hosted by Blaise Allysen Kearsley W/ Mike Albo,Andy Christie, Sara Schaefer, John Sellers,Tom Shillue
The Bell House
10/20 How was your week? Live w/ Julie Klausner, Ted Leo, Paul F. Tompkins, Fred Armisen, Billy Eichner
10/22 Paul F. Tompkins (Sold Out)
10/23 Paul F. Tompkins (Sold Out)
11/01 John Hodgman "That Is All" Official Book Release Party with Special Guest Jonathan Coulton
11/02 Found Footage Festival Book Release Party w/Kurt Braunohler, Leo Allen, Craig Baldo, Hannibal Buress
Rerun Gastropub Theater (Dumbo, Brooklyn)
10/13 "SHOUTING AT THE SCREEN" with Wyatt Cenac & Donwill (Buy Tickets)
Highline Ballroom
10/17 The Moth GrandSlam XXII (Buy Tickets)
Littlefield
10/17 Hot Tub With Guest Hosts Joe & Noah ft. Joe Mande, Noah Garfinkel, Glenn Wool, Lady Carol
10/24 Hot Tub With Kurt and Kristen
10/29 A Haunted Hot Tub Halloween w/ Kristen Schaal, Kurt Braunohler, John Darnielle, Wyatt Cenac, Andres du Bouchet
92Y Tribeca
10/13 Mortified
10/13 The Comedy Igloo with Kevin Janus, Hari Kondabolu, Leo Allen, Matt McCarthy
10/20 Sideshow Goshko
10/20 An Evening with The Onion
11/02 Channel 101: NY Monthly Screening
11/03 The Key of Awesome
11/17 Mel & El: Our Time of the Month
Tribeca Performing Arts Center
11/09 A Tribute To Mike Destefano : With Colin Quinn, Robert Kelly, Rich Vos, Eugene Mirman (NYCF)
UCB
10/17 Whiplash
10/19 WFMU's 7 Second Delay
10/19 Tom Papa and Maybe a Friend
10/20 The Writer's of The Colbert Report
10/24 Whiplash
10/27 CollegeHumor Live
10/31 Whiplash
11/09 Best of NY Sketch (NYCF)
11/09 Best of Stripped Stories (NYCF)
11/09 The Dirty 30 (NYCF)
UCBeast
10/13 Animated Stories w/Dave Hill & guest animator to Manolo M.
10/13 Totally J/K (Weekly)
10/14 Witstream Live
10/16 Hot Soup (Weekly)
10/17 CC TV Sets
10/18 After Hours with Gene Hackman (Weekly)
10/18 The Tony & Johnny Show (Weekly)
10/27 Tom Shillue's FunnyStory.biz w/Aasif Mandvi,Anton Shuford
11/09 Kurt Braunholer's "Amish Guide to Fucking" (NYCF)
11/10 UCB TourCo All-Stars! (NYCF)
11/10 Best of Totally J/K (NYCF)
11/10 Glenn Wool (NYCF)
11/11 Time Out Live (NYCF)
11/11 Kumail Nanjiani: Just Me Talking (NYCF)
11/11 UCB Improv All-Stars! (NYCF)
11/12 Best of Whiplash (NYCF)
Apple Store SoHo
10/17 Live at the Apple Store: Jonathan Coulton
Joe's Pub
11/09 Happy Ending: Music and Reading Series
Bowery Electric
10/13 Joe Sib: California Calling
Gramercy Theatre
10/14 The Nerdist Podcast w/ Chris Hardwick, Jonah Ray, And Matt Mira (2 shows)
10/23 The Benson Interruption Live Podcast (early)
10/23 Doug Loves Movies Live Podcast (late)
11/06 Freestyle Love Supreme w/ Anthony Veneziale, James Iglehart, Chris Jackson, Chris Sullivan, Arthur Lewis, and Bill Sherman
11/26 The SPACE Tour (StarKid Precarious Auditory Concert Experience) w/ Darren Criss
12/08 Elon Gold "Half Jewish, Half Very Jewish"
Gotham
10/19 Laugh Button Live
11/01 Conan Writers Stand Up
Caroline's On Broadway
11/10 Russell Peters
11/10 Yannis Pappas
11/11 Russell Peters
11/12 Russell Peters
11/13 Russell Peters
11/17 Stephen Rannazzisi
11/18 Stephen Rannazzisi
11/19 Stephen Rannazzisi
11/20 Stephen Rannazzisi
12/03 Richard Lewis
12/04 Richard Lewis
12/08 Kevin Nealon
12/09 Kevin Nealon
12/10 Kevin Nealon
12/11 Kevin Nealon
BAM
11/12 Sarah Silverman and Friends (NYCF)
Carnegie Hall
11/12 Kathy Griffin
Town Hall
10/13 Bill Cosby, Chita Rivera, & Mark Nadler: a Benefit for Art Start (Get $10 TIckets)
11/04 Tim Minchin
11/10 Wanda Sykes (NYCF)
11/11 John Pinette (NYCF)
11/12 Norm MacDonald (NYCF)
11/13 Jo Koy: Lights Out Tour (NYCF)
11/26 A Prairie Home Companion with GARRISON KEILLOR*
12/03 A Prairie Home Companion with GARRISON KEILLOR*
12/10 A Prairie Home Companion with GARRISON KEILLOR*
12/17 A Prairie Home Companion with GARRISON KEILLOR*
12/20 Stephen Merchant
(*Pre-sale through Sept 19th on PRC's website, click here. General on sale begins at The Town Hall Box Office and Ticketmaster starting October 24 at 12 noon ET.)
Beacon Theatre
10/23 Weird Al Yankovic
11/09 5TH Annual Stand Up For Heroes Concert (Jim Gaffigan, Ricky Gervais, Bruce Springsteen, Jon Stewart, And The Max Weinberg Big Ban)
11/10 Louis CK (NYCF)
11/11 Tracy Morgan (NYCF)
11/12 Bill Maher (NYCF – Early)
11/12 Louis CK (NYCF – Late)
Bowery Ballroom
11/20 Michael Ian Black
Weekly Shows Not Listed Above
SWEET at Ella Lounge (Tuesdays)
Big Terrific at Cameo (Wednesdays)
KF Comedy w/ Hannibal Buress at Knitting Factory (Sundays)
Tell Your Friends! at Lolita Bar (Tuesdays)
A bunch of flyers for various shows after the jump.
The Laugh Button Presents: California Calling (10/13/11)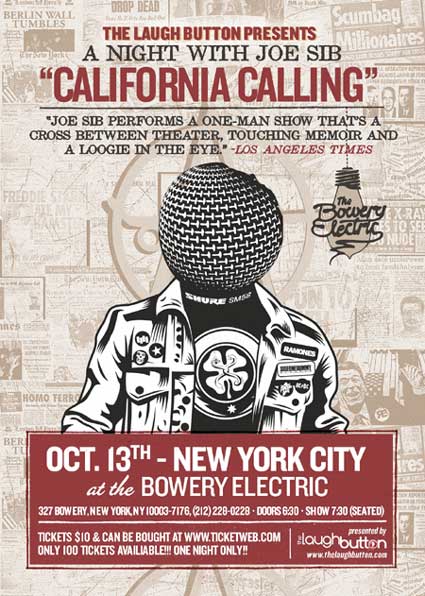 The Laugh Button Live at Gotham (10/19/11)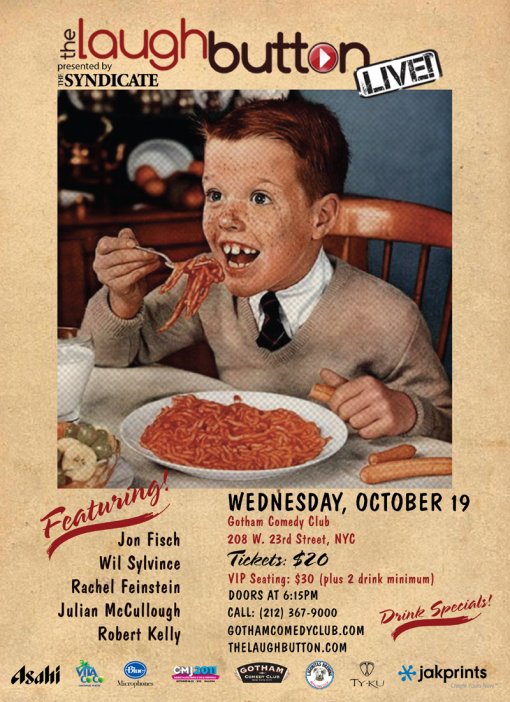 CMJ 2011: Heart of Darkness at Union Hall (10/22/11)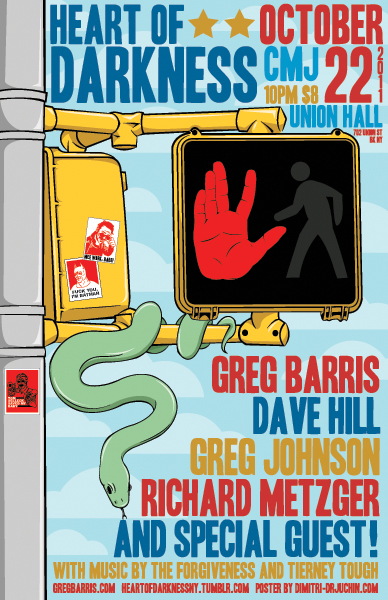 John Hodgman: "That Is All" Book Release Party at The Bell House (11/01/11)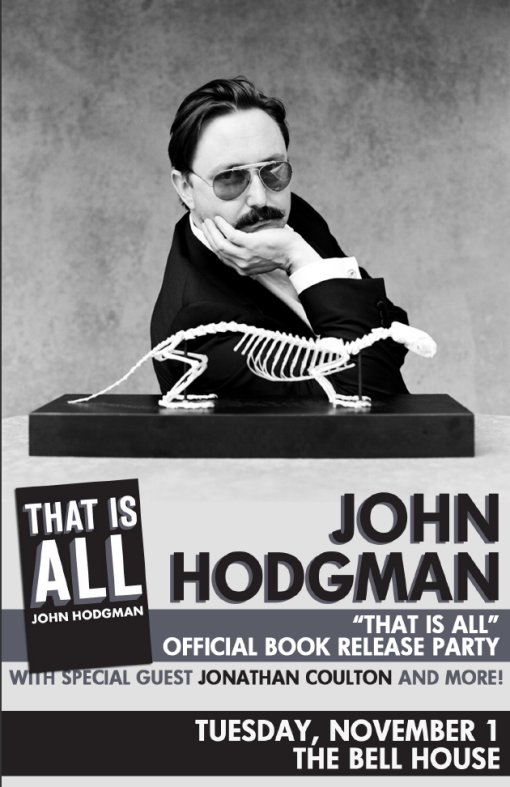 Weird Al Yankovic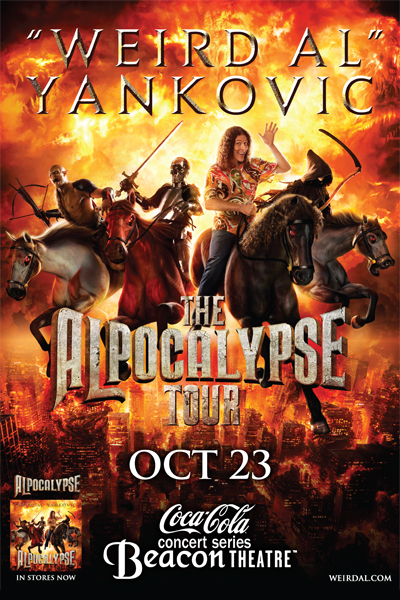 Doug Benson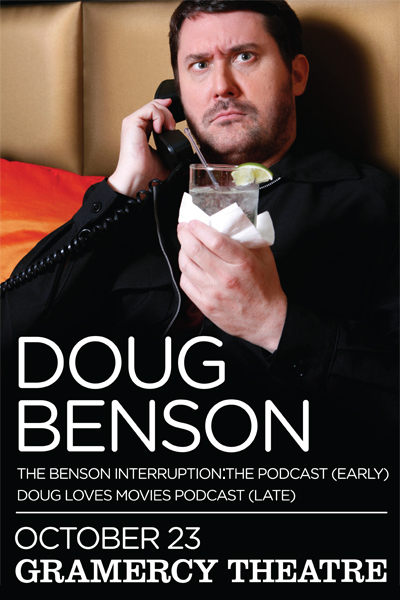 Freestyle Love Supreme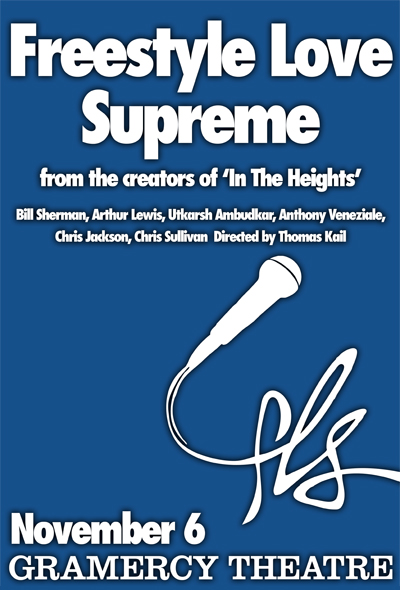 Elon Gold