Drake's Top Albums of 2011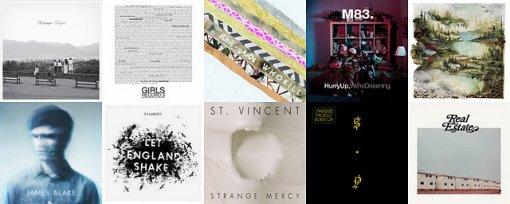 Words: Drake Lelane
If 2010 was 1993 all over again, 2011 seemed to ignore this trend (and all the corresponding 20 year anniversary reissues), instead reaching back a decade prior. Releases from Destroyer and M83 mined that decade to make great albums, while several bands of that era (Gang of Four, Wire, The Feelies) returned with new releases. Another minor trend we noticed here was artists absolutely obliterating the tired "sophomore slump" myth, with Girls, tUnE-yArds, Bon Iver, Real Estate, Fleet Foxes, Male Bonding and Smith Westerns all having strong follow ups to their hyped debuts.
2011 also marks the second year in a row where anyone of my top 5 could have nabbed the top spot, but Destroyer's Kaputt edges out the aforementioned sophomore releases from Girls, tUnE-yArds and Bon Iver along with a career defining release from M83.
As a side note, I've had this Top 50+ Album list done for weeks now, but it's been a real bear to get formatted and find time to write. And since I want to get it out before the year ends, some of the writing is TBD (look for more in the coming days). But the albums are the meat of the matter, right? Here's the list. Hate it, debate it, relate it, whatever — in the end, I'm just another jackass with a blog and a list.
Playlist: Top 50+ Albums of 2011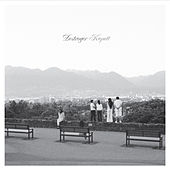 1. Destroyer – Kaputt
Stream / Purchase [mp3]
Every once in awhile, an album comes along that makes you rethink your past listening habits — a re-evaluation of what is kitsch and what is genuine art. The smooth 80s sax solo, for instance, has long been filed in the 'bad idea' folder (and I'm a sax player!), but in the hands of Dan Bejar, it's a revelation. Much like listening to Steely Dan back in the day, you feel like your hearing something much greater than the smoother-than-smooth parts making up the song. Kaputt does that and more. I didn't know what in the Hell was going with it when I first heard it a year ago, but it quickly became the 'go to' listen for nearly all of 2011.
---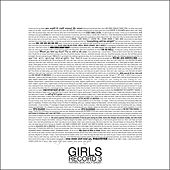 2. Girls – Father, Son, Holy Ghost
Stream / Purchase [mp3
Frontman Christopher Owens was raised in a cult, and with every stellar release, he's unwittingly creating his own. Father, Son, Holy Ghost not only beats the sophomore slump, it's miles beyond and not looking back. The nods to 70s rock abound, with all the modern touches you can't do without — like Elliott Smith fronting Pink Floyd, with even a nod to Deep Purple ("Die") thrown in for good measure. Required listening.
---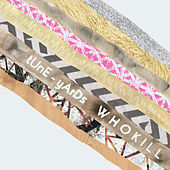 3. tUnE-yArDs – w h o k i l l
Stream / Purchase [mp3]
Another impressive sophomore long player, w h o k i l l is a brilliant anti-pop pop masterpiece that mixes R&B, folk, jazz, afro hop and funk for an addictive concoction. And Merrill Garbus does it mostly herself, even live, sampling drums, guitar and all her vocal calisthenics. One of the few truly great odd albums that is enhanced tenfold in a live setting.
---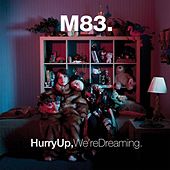 4. M83 – Hurry Up, We're Dreaming
Stream / Purchase [mp3]
Anthony Gonzalez continues to mine his childhood for nuggets of nostalgia, and his fifth release ups the ante to a double album. Hurry Up We're Dreaming mixes up the best parts of his previous releases and throws in some Peter Gabriel-like vocal squalls in case you didn't get the 80s decade reference in the music.
---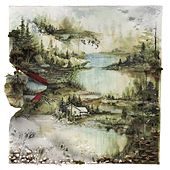 5. Bon Iver – Bon IverStream / Purchase [mp3]
Bon Iver's gotten a lot of love during this year-end list season, and with good reason. With his eponymous sophomore release, he's injected his gorgeous sound with some of the adventure of the side projects he's dallied in (Gayngs, Volcanic Choir), making the songs on Bon Iver reach for, well… more. I didn't find myself returning to this album as much as the other top four, so that's why it's here, but there's a greatness here that provides ample reason for it's near consensus "album of the year" tag that you'll find elsewhere.
---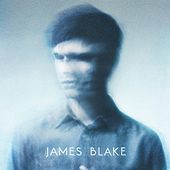 6. James Blake – James Blake
Stream / Purchase [mp3]
---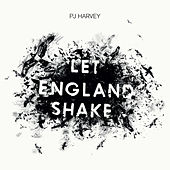 7. PJ Harvey – Let England Shake
Stream / Purchase [mp3]
---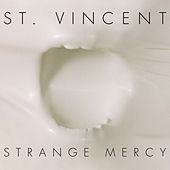 8. St. Vincent – Strange Mercy
Stream / Purchase [mp3]
---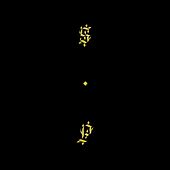 9. Shabazz Palaces – Black Up
Stream / Purchase [mp3]
---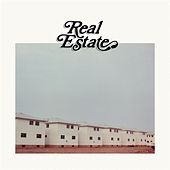 10. Real Estate – Days
Stream / Purchase [mp3]
---
11. Atlas Sound – Parallax
Stream / Purchase [mp3]
---
12. Fleet Foxes – Helplessness Blues
Stream / Purchase [mp3]
---
13. Black Lips – Arabia Mountain
Stream / Purchase [mp3]
---
14. Kurt Vile – Smoke Ring for My Halo
Stream / Purchase [mp3]
---
15. Unknown Mortal Orchestra – Unknown Mortal Orchestra
Stream / Purchase [mp3]
---
16. Cut Copy – Zonoscope
Stream / Purchase [mp3]
---
17. Male Bonding – Endless Now
Stream / Purchase [mp3]
---
18. Radiohead – The King of Limbs
Stream / Purchase [mp3]
---
19. Youth Lagoon – The Year of Hibernation
Stream / Purchase [mp3]
---
20. Wild Flag – Wild Flag
Stream / Purchase [mp3]
---
21. Fucked Up – David Comes to Life
Stream / Purchase [mp3]
---
22. Yuck – Yuck
Stream / Purchase [mp3]
---
23. Smith Westerns – Dye It Blonde
Stream / Purchase [mp3]
---
24. Ty Segall – Goodbye Bread
Purchase [mp3]
---
25. Thee Oh Sees – Carrion Crawler / The Dream
Stream / Purchase [mp3]
View the rest of Drake's top albums of 2011 after the jump.
26. Wilco – The Whole Love (Review September 27, 2011)
27. The Antlers – Burst Apart (Review, May 10, 2011)
28. Tom Waits – Bad as Me (Review October 2, 2011)
29. Beirut – The Riptide (Review October 2, 2011)
30. Mastodon – The Hunter (Review September 27, 2011)
31. Drake – Take Care (October 15, 2011)
32. Cults – Cults (Review June 7, 2011)
33. Dawes – Nothing Is Wrong
34. The Pains of Being Pure at Heart – Belong (Review March 29, 2011)
35. Panda Bear – Tomboy (Music on TV preview, )
36. White Denim – D (Ear on TV preview for July 11, 2011)
37. Battles – Gloss Drop
38. Toro y Moi – Underneath The Pine
39. Elbow – Let's Build a Rocket, Boys! (review March 8, 2011)
40. EMA – Past Life Martyred Saints
41. Campfire OK – Strange Like We Are (Review February 1, 2011)
42. Stephen Malkmus & the Jicks – Mirror Traffic (Review August 23, 2011)
43. Thurston Moore – Demolished Thought (Review May 24, 2011)
44. Wire – Red Barked Tree (review January 11, 2011)
45. Gang Gang Dance – Eye Contact
46. Wye Oak – Civilian
47. Washed Out – Within Without (Review July 12, 2011)
48. Eleanor Friedberger – Last Summer (Review July 12, 2011)
49. Lykke Li – Wounded Rhymes (Review March 1, 2011)
50. Das Racist – Relax (Live recap + photos)
And in no particular order…
John Maus – We Must Become the Pitiless Censors of Ourselves
Dum Dum Girls – Only In Dreams
Raphael Saadiq – Stone Rollin'
Okkervil River – I Am Very Far (Review May 10, 2011)
Boston Spaceships – Let it Beard (Review August 2, 2011)
Peter Bjorn and John – Gimme Some (Review March 29, 2011)
Thao & Mirah – Thao & Mirah
Handsome Furs – Sound Kapital (Review June 28, 2011)
Cass McCombs – Wit's End (Review April 26, 2011)
Charles Bradley – No Time for Dreaming (Live Bumpershoot recap with photos — September 20, 2011)
Shelby Earl – Burn the Boats (Live recap with photos from Doe Bay Fest — April 26, 2011)
Times New Viking – Dancer Equired (Review August 25, 2011)
Megafaun – Megafaun (Review September 20, 2011)
Richmond Fontaine – The High Country (Review September 20, 2011)
Would you believe this is the 16th Top Albums of the Year list that I've done? Here's links to the lists still out there on the web: Top 50+ Albums from 2010, Top 50 Albums from 2009, Top 50 Albums from 2008, Top 100 Albums from 2007, Top 100+ from 2006, Top 50 from 2005, Top 10 from 2004