Top Ten Movie Soundtracks of 2011


Words: Drake Lelane
Ok… I have to come clean. I did not see as many of these films as in the past five years of making this annual list. Since having kids, it's hard to get to the theater to see a film that isn't animated, but I make up for it by being choosy with I do see and then catching up by feasting upon award season screener DVDs in December. So even though I got to see what I consider to be the best films for music of the year (Drive, We Bought a Zoo, The Muppets), not having access to screeners like in the past has made this list more based on music alone (along with reputations/word-of-mouth/etc) than I'd normally like.
Anyway, I hope you take this somewhat subjective, aloofly arbitrary list in the spirit was meant to be taken. (As religion, of course!)
Album stream / Purchase [mp3]
Poorly reviewed and little seen, this indie flick came and went in a flash mostly leaving us only with this soundtrack to remember it by. Sure, you can still catch the film on DVD, but it's likely the soundtrack will all you'll remember it for, which, for purposes limited to this blog post, make the film a success. Any film that utilizes Leonard Cohen, Pavement's "Here," French Kicks, Mates of State, Earlimart and The Shins in one fell swoop would be hard to knock out of this top ten, regardless of how bad the film might be.
---
Album stream / Purchase [mp3]
I'm pretty sure every top ten soundtrack list I've done contains at least one quirky coming of age indie flick, and filling that slot for this year's countdown is the sublimely funny Submarine. Alex Turner of Arctic Monkeys reportedly was inspired by the Scott Walker covers of Belgian great Jacques Brel when he sat down to compose tracks for the film. While they don't come anywhere near the heights of Walker's genius interpretations, the resulting acoustic-based songs work wonderfully well with the film's subtle gifts. And since I'll look for just about any excuse to get Scott Walker into a blog post, this soundtrack was a near shoo-in. Just kidding. (Or am I?)
---
Album stream / Purchase [mp3]
The bragging rights The Descendants can lay claim to is it's the first big budget film to feature an all Hawaiian performed soundtrack. Gabby Pahinui leads the charge of modern slack key tracks, which also features similar giants of the era in Sonny Chillingworth, Ray Kane and Keola Beamer. Director Alexander Payne even brought in University of Hawaii's ethnomusicology professor Jay Junker to consult with music supervisor Dondi Bastone to help make what some are already calling the best compilation of Hawaiian music ever assembled.
---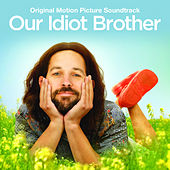 7. Our Idiot Brother – Eric D. Johnson (Fruit Bats) + Various
Album stream / Purchase [mp3]
Our Idiot Brother director Jessie Peretz has an inside track on the importance of music, having started out his entertainment career as a founding member of The Lemonheads, so perhaps it's no surprise that he (along with music supervisor Susan Jacobs) found the perfect songwriter to back this quirky comedy in Eric D. Johnson of the band Fruit Bats. Johnson's slack pop folk pop fit, along with a couple select tracks from Willie Nelson*, are a perfect fit for the marijuana loving character Ned (Paul Rudd). Throw in Thao and the Get Down Stay Down's awesome "Cool Yourself" and a couple compositions from Shudder to Think guitarist Nathan Larson and you have a tight collection to, um… imbide to.
*Ned's dog is named after the cannabis-loving country music star.
---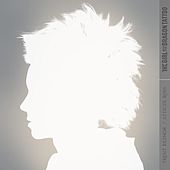 6. The Girl With the Dragon Tattoo – Trent Reznor & Atticus Ross
Album stream / Purchase [mp3]
Even if you haven't seen the film, you've likely seen the trailer featuring the goose bump-inducing version of "Immigrant Song" featuring Karen O's voice over Trent Reznor's signature sound. While the rest of the soundtrack doesn't (and really shouldn't) reach that level of "holy shit," it reinforces the notion that a David Fincher-Trent Reznor-Atticus Ross combination is a winning formula for sight and sound.
---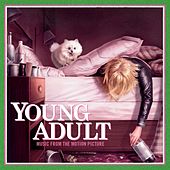 5. Young Adult
Album stream / Purchase [mp3]
Young Adult is a re-teaming of the Juno juggernaut Jason Reitman and Diablo Cody, along with Seattle's own Mateo Messina as film composer. So it should come as no surprise we have another soundtrack hit, this time drawing the early-to-mid 90s slacker alt rock. Any film that uses Teenage Fanclub's "The Concept" as its corp musical queue is aces in my book. The Replacements, Dinosaur Jr and the Lemonheads all are featured prominently, and then, as commentary on the protagonist's self-consciousness, we get Messina's marvelous lounge-y interpretations of select hits from the era, like Beck's "Where It's At," Pearl Jam's "Evenflow" and an amazingly sublime take on Soundgarden's "Black Hole Sun."
---

4. Hanna – The Chemical Brothers
Purchase [mp3]
The Chemical Brothers have never been one for subtlety, so it's perhaps appropriate that their first foray into soundtrack composition is for what is essentially an action film. Since it's not your typical action film — the action is mostly by a 16-year old girl and takes place across Europe — the ChemBros brand of "electronica for folks who don't necessarily like electronica" works remarkably well. The soundtrack moves between a child-like innocence ("Hanna's Theme,") reflective of a girl who was forced to grow up too soon, and the pulsing rhythms of the action sequences that follow. And helping it move up the list here, the album works well as a fine listen independent of the film. You don't need to see the film to appreciate its charms — but hopefully those that purchase it as the Chemical Brothers' latest will be spurred on to see the film.
---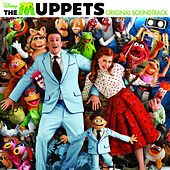 3. The Muppets
When word came that Flight of the Conchords' Bret McKenzie was going to be writing the music for the new Muppets venture, the films' seat at this table for ten was all but assured. Previous Muppets songwriter Paul Williams has left some pretty big shoes to fill (oh, the irony), but McKenzie was more than up for the task. Aside from the Chris Cooper rap (which was very Flight of the Conchords, minus most of the charm), McKenzie knocks this one out of the park — especially the "Man or Muppet" song (official video below). Throw in a Muppet barbershop quartet featuring Beaker and the Swedish Chef doing "Smells Like Teen Spirit," and you have some serious musical movie magic. Ending with the Muppets classic "Mahna Mahna" was just the cherry on top.
---
Sigur Ros frontman Jonsi has been crafting cinematic soundscapes long before getting the call to actually score a film (We Bought a Zoo is his first), so it's surprising that it has taken this long for him to get the call to compose. Given that Sigur Ros was apparently playing in the background throughout the making of 2001's Vanilla Sky ("Svefn-G-Englar," "Agaetis Byrjun" and a live version of "The Nothing Song" ended up in the film), is was only a matter of time until Cameron Crowe made that call. Crowe utilizes Jonsi like Cat Stevens was to Harold & Maude, or like Elliott Smith in Goodwill Hunting, with the soundtrack almost serving as a Jonsi primer. There are new tracks here, including a track co-written by Crowe himself (in English, which feels weird considering all of Jonsi's past recordings utlize the made-up 'Hopelandic' language, mish-mashing Icelandic with syllables that serve the melody).
---

1. Drive
Purchase [mp3]
From the moment Kavinsky's "Nightcall" kicks in on the opening credits, you just knew you were in for a wholly different movie going experience. Director Nicolas Winding Refn was going for a kind of John Hughes experience, where songs get played in their entirety, but Hughes' influence pretty much ends at using full songs. The amount of blood and gore help suggest another musical influence, the minimalist score to Texas Chainsaw Massacre, which composer (and ex-Red Hot Chili Pepper drummer) Cliff Martinez said was used repeatedly as a note by Refn on the score. "Make it more like Leatherface," he'd say, as a way to incorporate horror into a non-horror film. Kraftwerk was an obvious reference point here as well, but it's the previously recorded song choices, thanks to the John Hughes music video school of direction, that put the soundtrack over the top. Besides Kavinsky (with great help from CSS' Lovefoxx), the 80s synth heavy sounds of Desire, College and the Chromatics all provide counter balance to the unexpected violence and gore that's to come. And what kind of twisted mind uses music from the horribly offensive film Goodbye Uncle Tom (1971) to underscore a crucial scene? I don't know, but man… that shit worked.
2011 honorable mentions and a memorable video from The Muppets after the jump.
2011 Soundtrack Honorable Mentions:
Like Crazy – Dustin O'Halloran
Rango
Bridesmaids
Norman – Andrew Bird
Bellflower
The Dilemma
Gnomeo & Juliet
Pearl Jam 20