THE TOBOLOWSKY FILES LIVE AT THE BELL HOUSE: FEB 28, 2012



BUY TICKETS ($15 ADV / $18 DOS)
When I first heard that they were putting on live versions of The Tobolowsky Files in cities other than New York (there should be a law against it right?), I was so passionate about getting them to come here too, that I reached out to the show's producer David Chen and asked him if he'd like to bring the show to Brooklyn. Fast forward a couple of months, and thanks to the good efforts of producer extraordinaire Caroline Creaghead and myself, the show has now been set for February 28 at The Bell House. If you've ever watched movies or TV, you're probably familiar with the work of Stephen Tobolowsky, he has about a million acting credits, but is probably best for known for his roles as Ned Ryerson in Groundhog Day, Sammy Jankis in Memento, Hugo Jarry in Deadwood, Clayton Townley in Mississippi Burning as well as his current recurring role on Glee as ex-glee coach Sandy Ryerson. The Tobolowsky Files podcast arose as an offshoot of the charming 2005 film Stephen Tobolowsky's Birthday Party and is based on stories from Stephen's own interesting life experiences. The live show has been previously staged in Cambridge, MA and Seattle, WA. The debut performances at the Brattle Theatre in Cambridge were a big success and the recent show at the Neptune in Seattle was completely sold out (850 tickets). Stephen is also currently writing a companion book of stories entitled The Dangerous Animals Club which will be published by Simon and Schuster in August. The show at the Bell House marks the live debut of The Tobolowsky Files in NYC and I really couldn't be more excited about it. Tickets went on sale earlier this week (but you probably just got an email about it today) and I'm pretty sure the show will sell out quickly once the word gets out. If you haven't heard The Tobolowsky Files podcast yet, I urge you to go check it out, Stephen's stories and compelling and heartfelt and his recall is uncanny. After listening to it once, I'm sure you will be hooked, I know I was.
You can read more detailed information about the show after the jump and most of all you can get your tickets here. Trust me, you don't want to miss this one folks!
Stephen Tobolowsky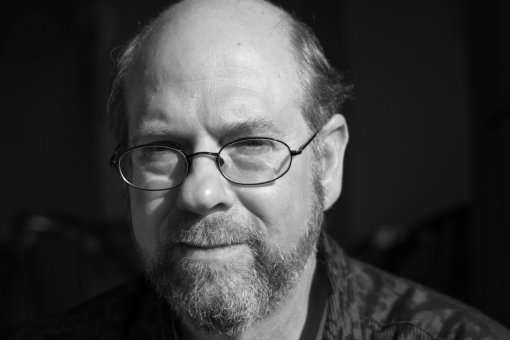 Photo: David Chen
Join us for a live presentation of the popular radio show and podcast, THE TOBOLOWSKY FILES, featuring the stories of Stephen Tobolowsky and host David Chen of Slashfilm.com.

Stephen Tobolowsky is definitely one of "those guys" in movies and TV. He has been featured in (mostly) small roles in over 200 films and TV shows. Currently you probably know him best as the creepy Sandy Ryerson on Glee or, depending on your maturity, as gonzo Hollywood producer Stu Baggs on Californication. You also probably know him from one of his most iconic roles – jovial insurance salesman Ned Ryerson from GROUNDHOG DAY. A few of you may recognize him from his dramatic roles in MISSISSIPPI BURNING or MEMENTO. And a small number of you may know him as the co-writer with David Byrne of the Talking Head's film TRUE STORIES. Whatever role he takes, and whatever size it is, you can be sure that Tobolowsky will steal just about every scene he appears in. His unique energy and unquestionable talent make him one of the best and most recognizable character actors working today.

On the show, THE TOBOLOWSKY FILES, Tobolowsky brings wit and insight, not to mention his actor's eye for drama, to stories from all periods of his own life. Not just confining himself to stories from his time in the entertainment business (though there are plenty of hilarious behind-the-scenes anecdotes), Tobolowsky delves into growing up a quirky teen, finding his voice in theater, and falling in (and out of ) love with self-effacing humor and an instantly engaging openness. If you are a fan of The Moth or This American Life, we highly recommend this event – it's certain to be a memorable evening of stories and conversation with a one-of-a-kind performer.