Jack White at Sasquatch! (05/26/12) by Shawn Anderson


Words and Photos: Shawn Anderson aka Drake Lelane
Additional Photos: Zach Gore
Sasquatch, the most picturesque of music festivals, signals the beginning of summer in the Northwest*, and since last year, that starter's gun has gone off on Friday. That day featured Santigold, Girl Talk, Explosions in the Sky and more, but we are going to pretend that day didn't happen. Not out of protest, mind you, but out of near carbon-dioxide poisoning resulting from the endless bumper-to-bumper traffic occurring upon getting within 2-5 miles of the event. (It took three hours to travel three miles!)
*Even as Seattle retreats to late winter temperatures this time of year (welcome to Juneary!).
So Saturday, the traditional start to the festival, is where our journey effectively begins, and there were plenty of highlights for it to stand as a festival on its own. Jack White was electrifying in his headlining set, tUnE-yArds made the crowd dizzy with delight, St. Vincent raged the stage, and Alabama Shakes justified their 'next big thing' tag. By the next morning, though, the most talked about artist was Seattle via Saskatchewan's Reignwolf, who played a guerilla set while Jack White set up, jumping on a van that pulled near the main stage. We missed it (shooting St. Vincent), but Sunday provided plenty of opportunity to familiarize ourselves with the one-man blues explosion. Elsewhere,the odd tradition of coordinated festival attire reared its head again. This year the rage was dressing as an animal, often embellished with Native American (or tUnE-yArds?)-inspired warpaint.
As a side note, this year we were honored with another press pass, which was consolation for another year without main stage pit access. Seattle's Zach Gore (camera operator for KEXP, singer/guitarist in Brite Lines) was tapped to join us on the journey, and he covered a lot of ground with his big ass lens. So give a big Bumpershine welcome to Zach (seriously… or he may not come back!).
Pickwick:
All the days began with a local artist highlight (yes, even Friday — which we're STILL ignoring — had Allen Stone helping kick things off) and Pickwick was a great choice to start a soul-filled triple to start Saturday. As a lead-in to Charles Bradley and Alabama Shakes (albeit, on another stage) they didn't disappoint those who ventured into the pit early enough to enjoy. Singer Galen Disston's vocals were more than a match for the deep canyons of nature's spectacle behind him. We've said it before, but it bares repeating: Watch out for Pickwick.
Charles Bradley:
Having witnessed the power that is "The Screaming Eagle of Soul" this past Bumbershoot, Bradley's set was less of a religious experience, but the power of his soulful voice can not be diminished. I may have only stayed for a few songs, but I quickly found a little Charles Bradley can go a long, long way.
Craft Spells:
Born in the boredom of a bedroom, Craft Spells is Justin Paul Vallesteros' new wave pop dream realized. For a band with such a synthpop-oriented sound, they sure had their crowd worked to a frenzy — resulting in the only security guard-issued headlock I saw the entire weekend.
Alabama Shakes:
If the photo pit was any indication (and it usually is), Alabama Shakes had the most buzz heading into their set. Singer/guitarist Britney Howard met high expectations (Janis Joplin) and perhaps even raised them a bit. She sweated, growled and howled, all while playing some mean guitar. Their performance served as a reminder of what their debut release was missing — the energy of their live performance.
THEESatisfaction:
206 is da place to be, and Stas & Cat of THEESatisfaction laid it out for us quite smoothly. The ladies have come a long way in just a few years, and their set was a thing of beauty. Between the choreographed moves and the effortless delivery, it's apparent that THEESatisfaction have arrived and aren't leaving anytime soon.
Childish Gambino:
At this point, the hip-hop genie was out of the bottle for Saturday, and actor/comedian Donald Glover had seemingly already used up a wish — to have a crowd eating out of the palm of his hand. Glover could do no wrong, and put on the charm like only someone playing Troy on Community can do. He was smiling so much, it often seemed like he was forgetting to grab his crotch, running his hand down to mimic the rap move only to chicken out once in the vicinity. Can't say I blame him — with such a glorious backdrop, it probably felt a bit sacrilegious.
Unknown Mortal Orchestra:
Being one of my favorite bands of the festival going in, it was hard watching Unknown Mortal Orchestra have to work through some technical difficulties on the Yeti stage. For those that stuck around, though, once the kinks got worked out (certainly by their sultry performance of "How Can You Love Me") it was quite a memorable psych-rock set. Not quite the revelation that their performance at Capital Hill Block Party was last summer, but they did nothing to hurt their position lofty position on my favorite current band list.
tUnE-yArds:
It was just two years ago that Merrill Garbus & co. played the smaller Yeti stage, for a rather smallish audience with few diehards in attendance. Now, thanks in great part to topping the 2011 Pazz & Jop poll for album of the year, tUnE-yArds played to one of the largest Bigfoot attendances of the weekend (easily large enough to fill the main stage). Garbus' energetic smile and creative looping were accentuated by the glow of a setting sun. Twisting African rhythms can do wonders to an audience under the influence, and the crowd could barely handle the joy being spoon fed to their ears.
St. Vincent:
I don't know what was going on with Annie Clark (aka St. Vincent) and the guitar tech, but whatever it was unleashed a fury from her slight frame that carried through her performance. Clearly peeved, Clark was in attack mode the whole set, focusing the angst into her delivery. While the middle finger was let loose a couple times, there was enough sweetness as well, whenever Clark acknowledged the crowd (and even the photo pit, thankfully). I think she should play angry more often, as it turned into an awesome display.
Jack White:
This was an expected highlight that proved to be just that. Decked out in a striped suit and bathed in blue light, the ghost pale White strut all over the stage, like the rock pro that he is. While this is no White Stripes affair, quite a few songs from their catalog made their way into the set, and White was locked on to his drummer (Daru Jones) throughout, like he was playing with Meg White back in the day. Old habits die hard. But, as usual, White's guitar prowess was the highlight of the set, and he put on quite a display. Now that he's no longer confined to the box that the White Stripes made for him, White's been able to stretch his signature sound into different genres of rock, and his solo debut, Blunderbuss — which quite a few slots in the setlist, is evidence of of that.
A ton more photos from Day 1 (Saturday) of Sasquatch 2012 after the jump.
Alabama Shakes (Shawn Anderson)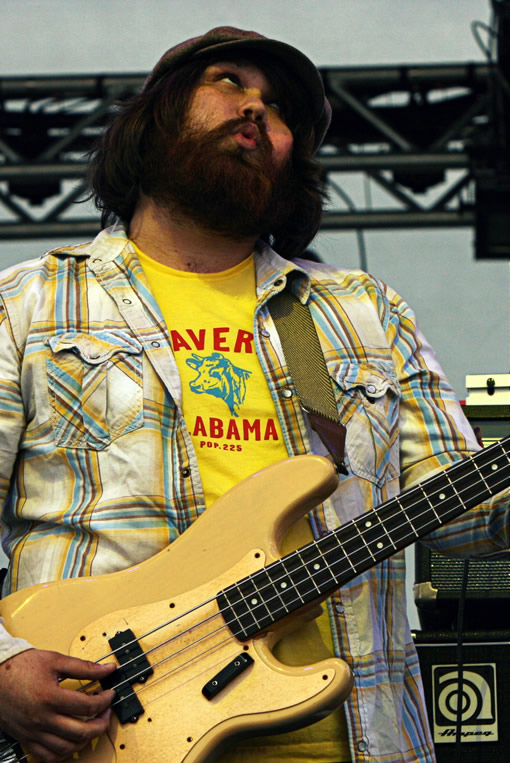 Black Whales (Zach Gore)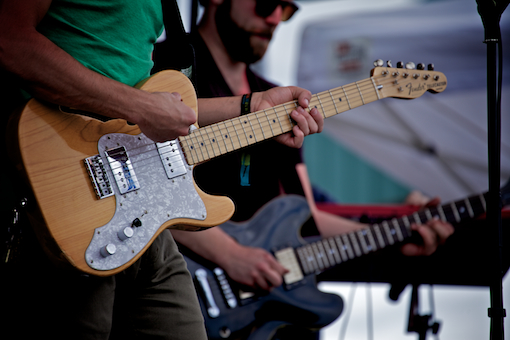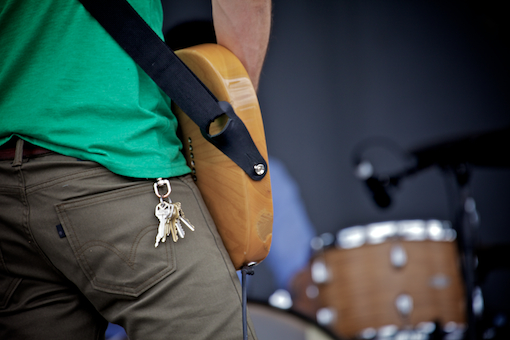 Blitzen Trapper (Shawn Anderson)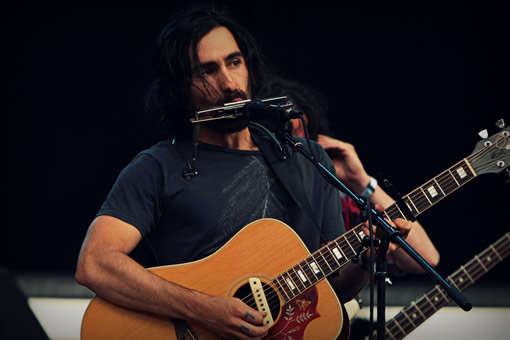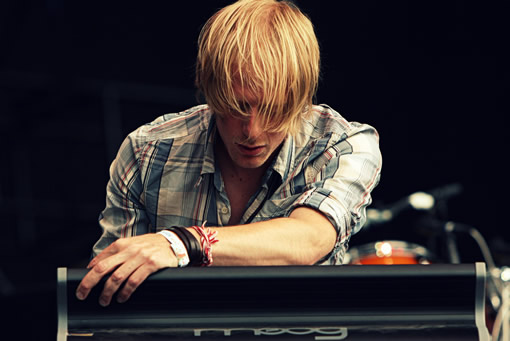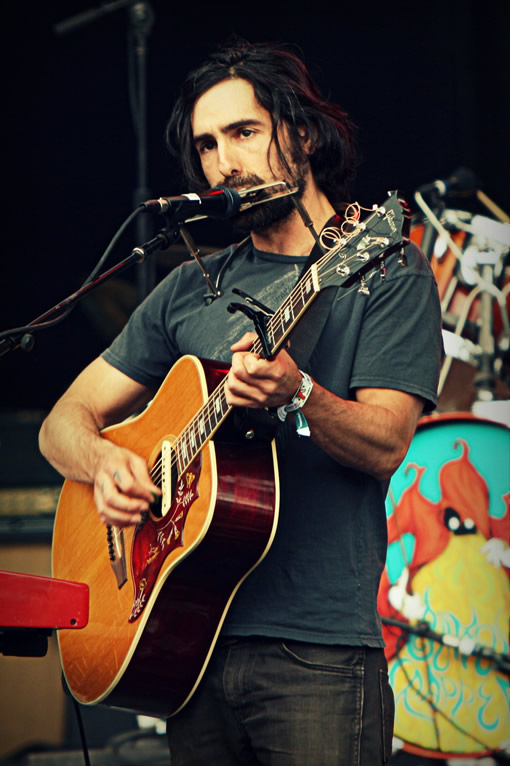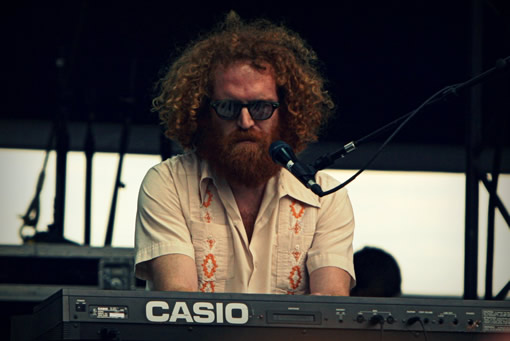 Charles Bradley (Shawn Anderson)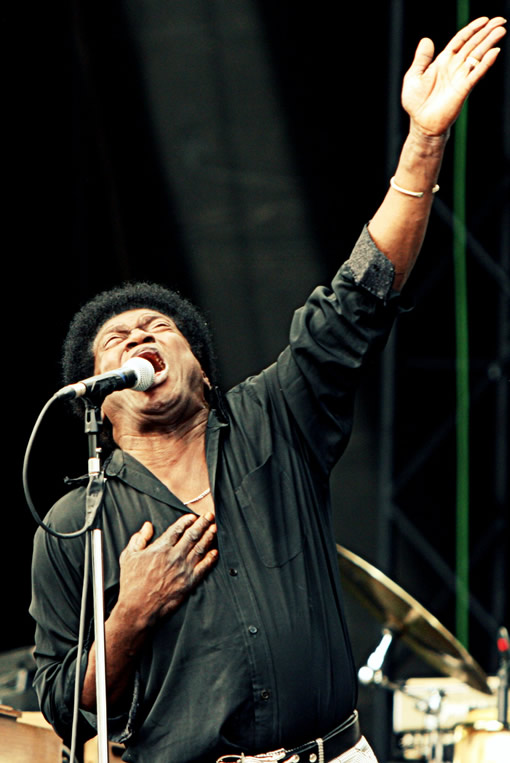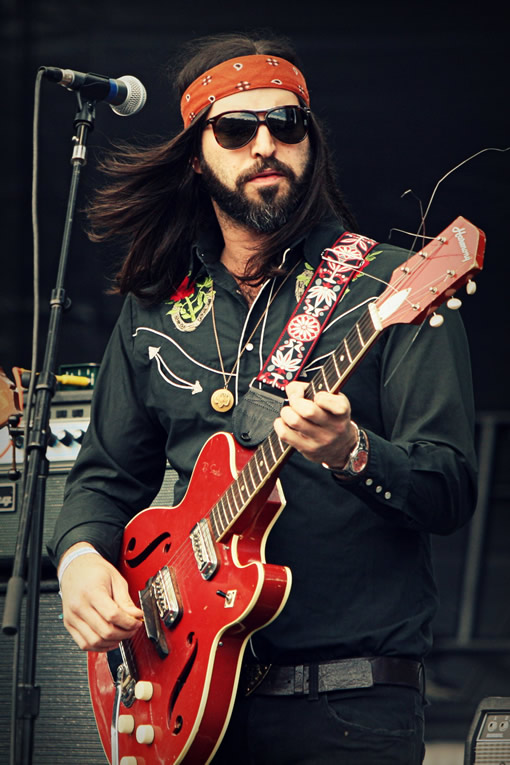 Craft Spells (Shawn Anderson)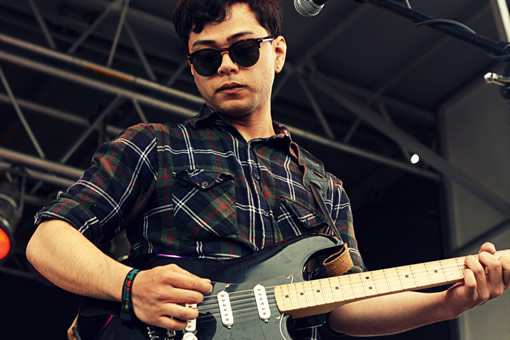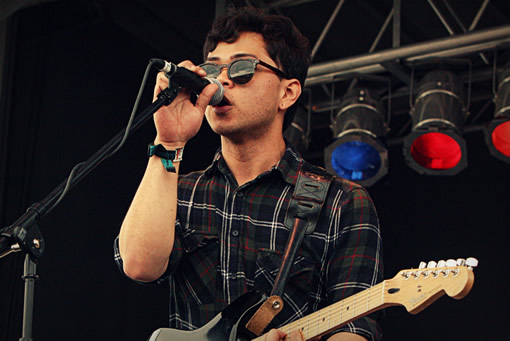 Dum Dum Girls (Zach Gore)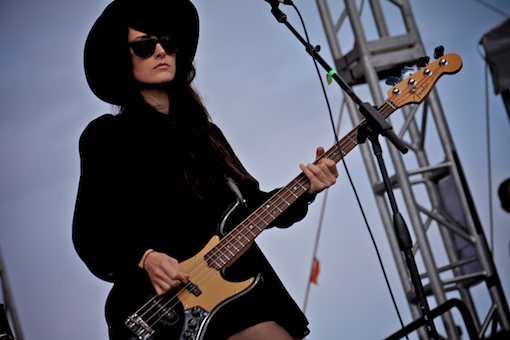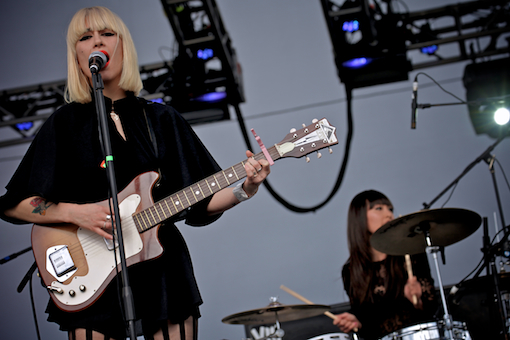 Fatal Lucciauno (Zach Gore)

Childish Gambino (Shawn Anderson)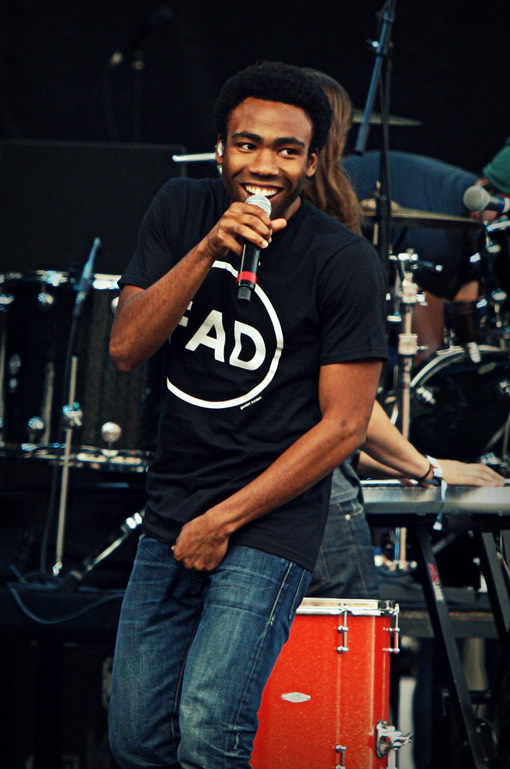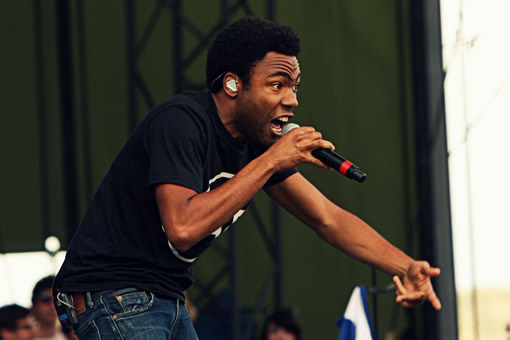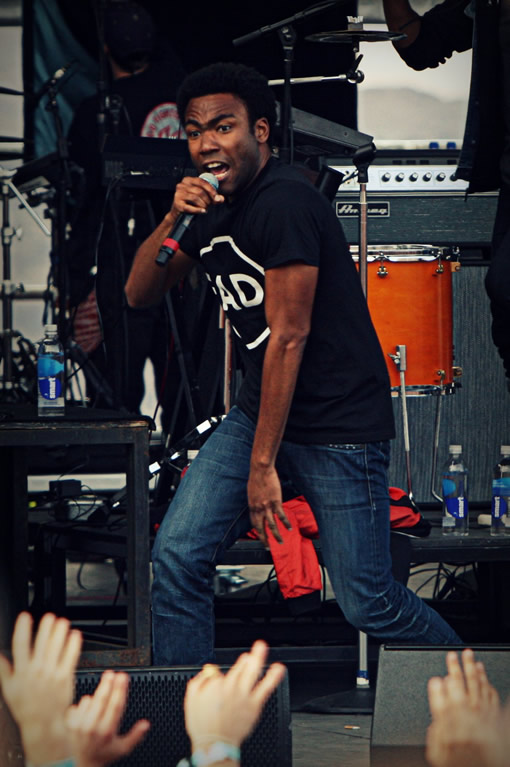 Jack White (Shawn Anderson)

Pickwick (Shawn Anderson)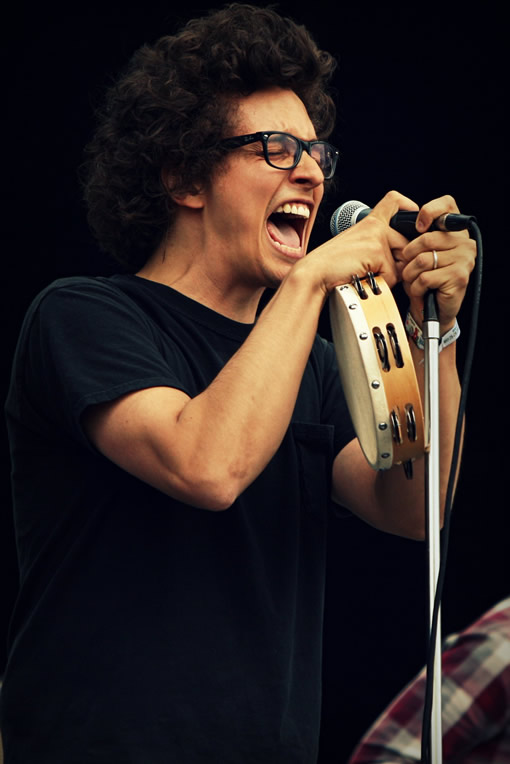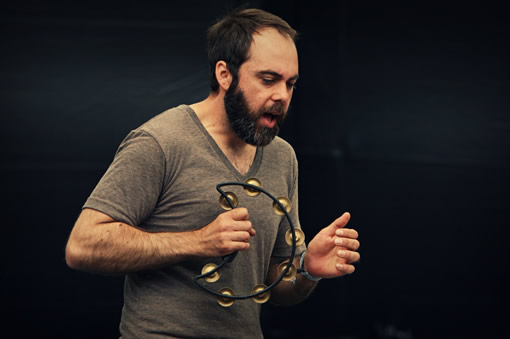 Reptar (Zach Gore)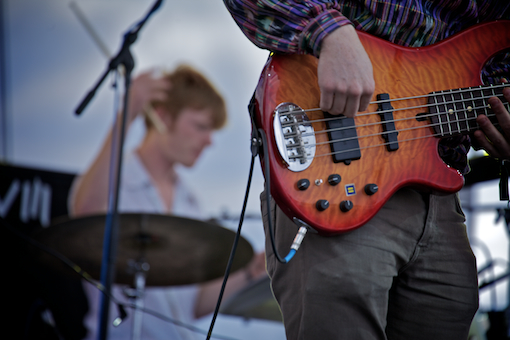 Said The Whale (Zach Gore)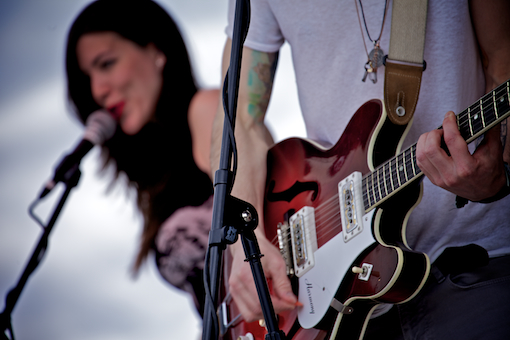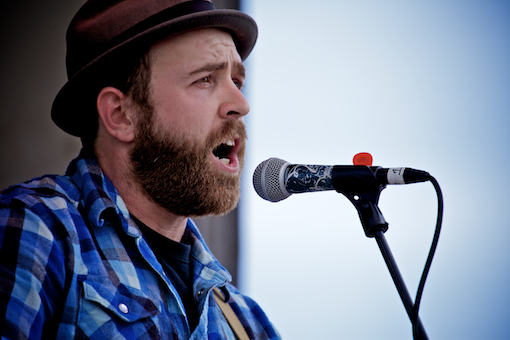 The Shins (Shawn Anderson)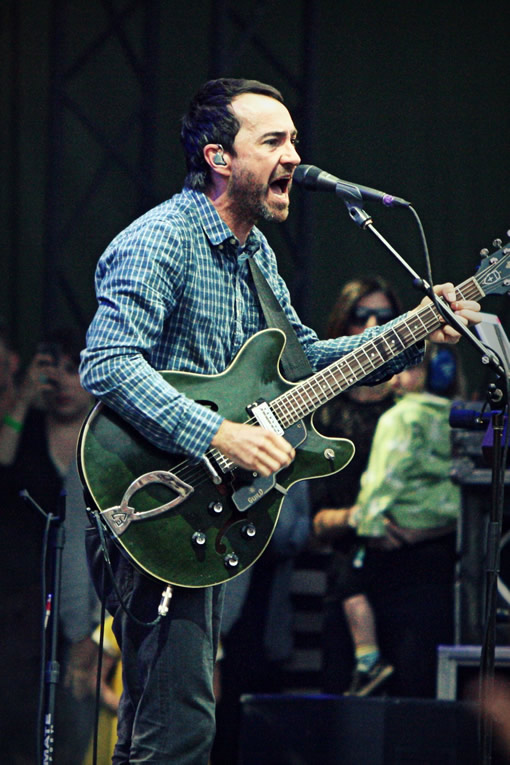 St Vincent (Shawn Anderson)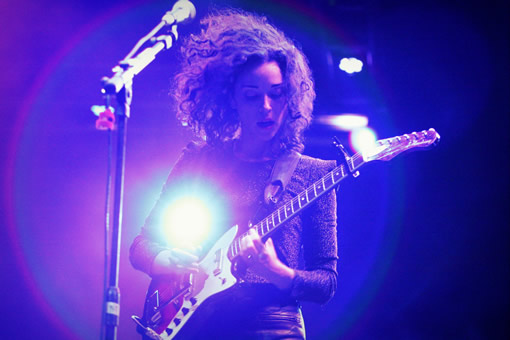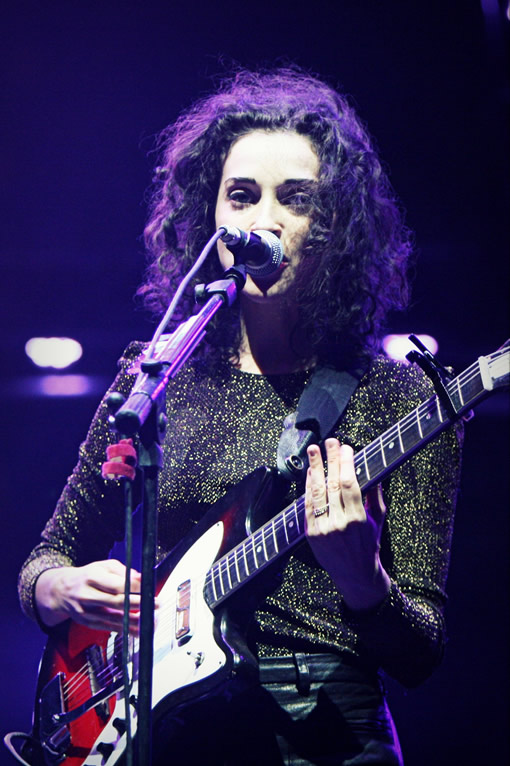 St Vincent (Zach Gore)

Thee Satisfaction (Shawn Anderson)

Thee Satisfaction (Zach Gore)

Tune Yards (Shawn Anderson)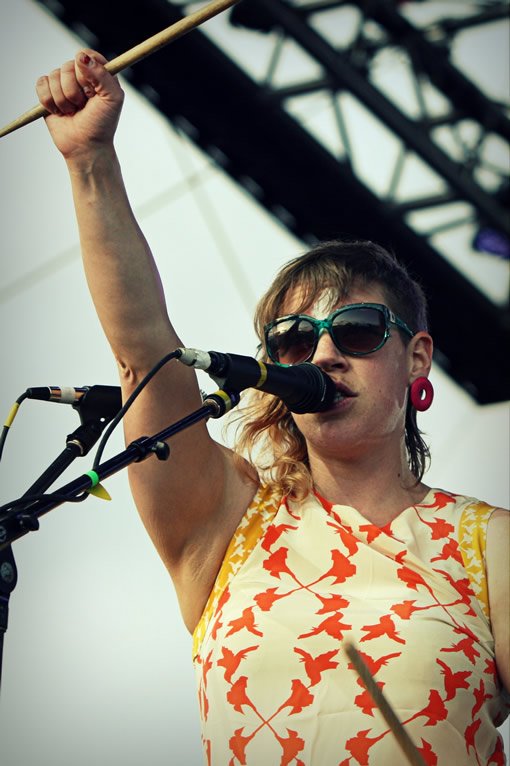 Tune Yards (Zach Gore)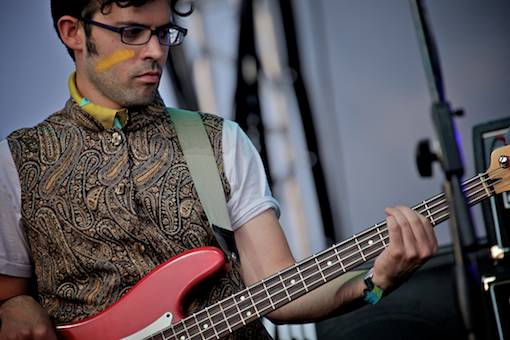 Unknown Mortal Orchestra (Shawn Anderson)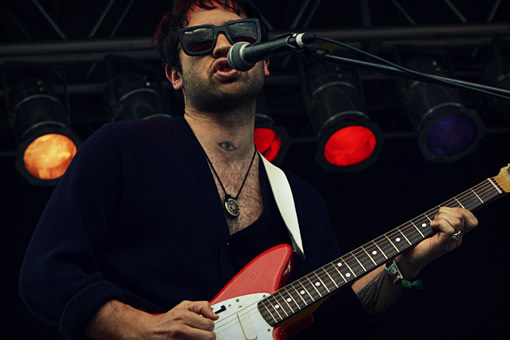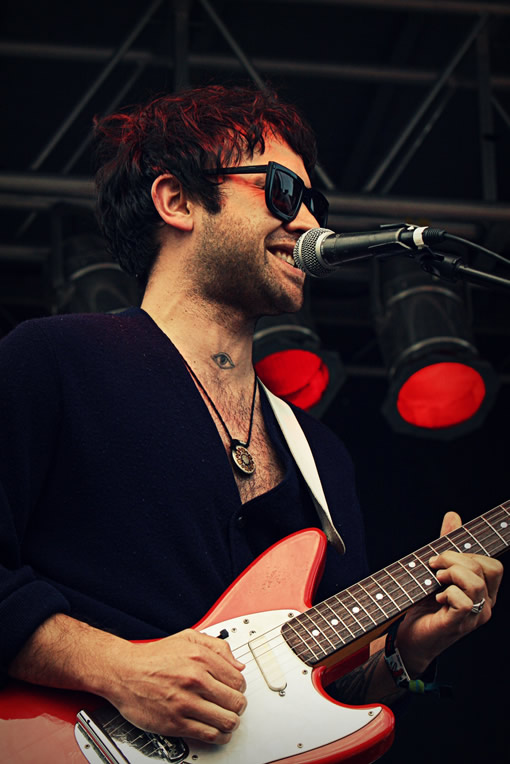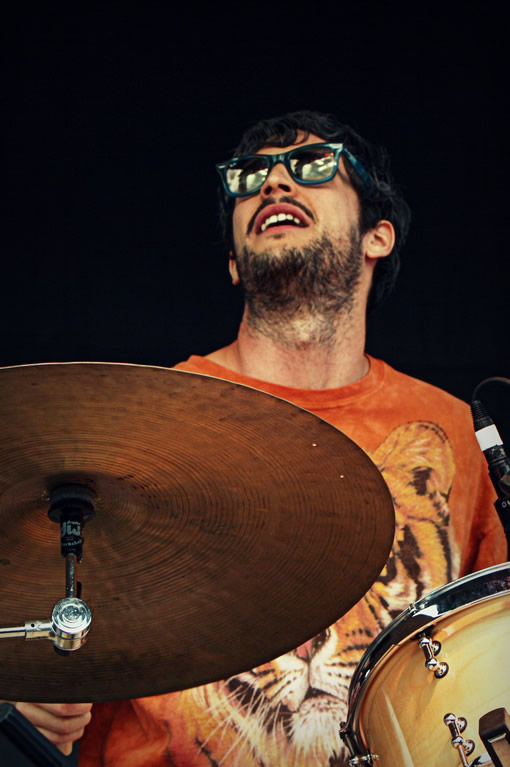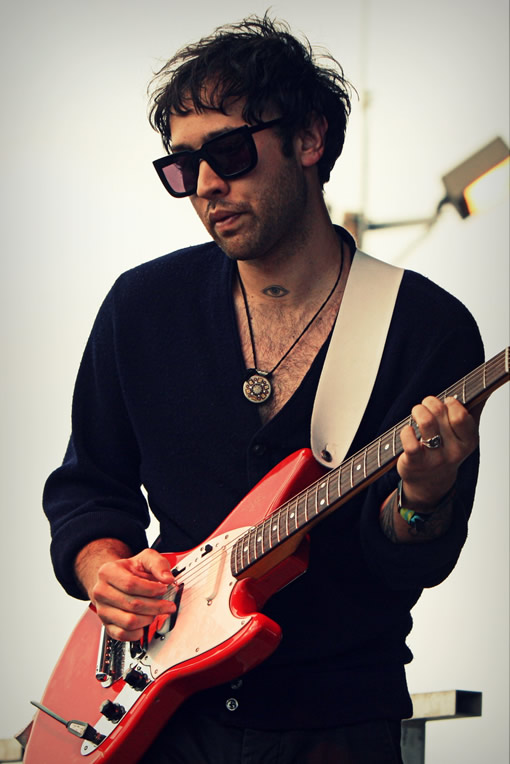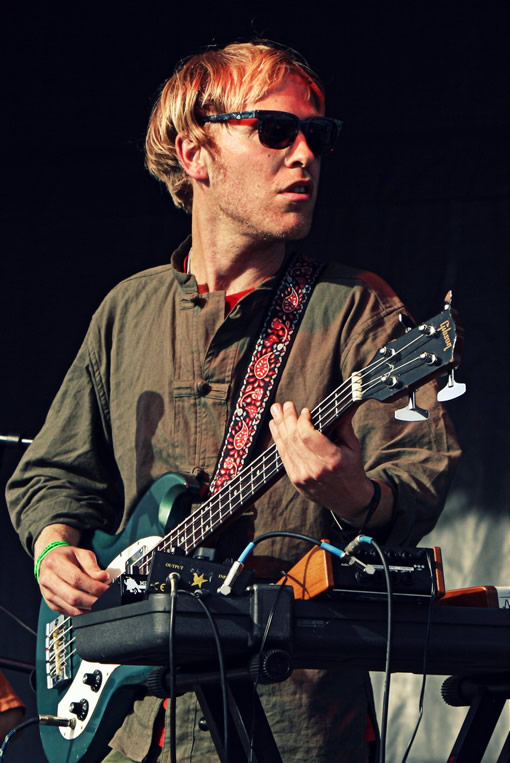 Unknown Mortal Orchestra (Shawn Anderson)