House of Vans (25 Franklin St. Brooklyn, NY)

I'm probably too old for these, but I would like to check out Washed Out. Check out the full schedule below.
2012 Vans House Parties (RSVP at vans.com/houseparties for each show)
07/12: H20, 7-Seconds & Tournament. RSVP here.
07/26: King Khan & The Shrines, Nicky Da B & the Everymen. RSVP opens Jul 16
08/02: Washed Out, Chairlift & Lemonade. RSVP opens Jul 23
08/16: Cursive, Titus Andronicus, Love As Laughter & Joyce Manor. RSVP opens Aug 6
08/29: Turbonegro, Baroness, Doomriders & Nightbirds. RSVP opens Aug 20
All shows are all ages.
More Vans House Party fliers after the jump.
H20, 7 Seconds Vans House Party (July 12, 2012)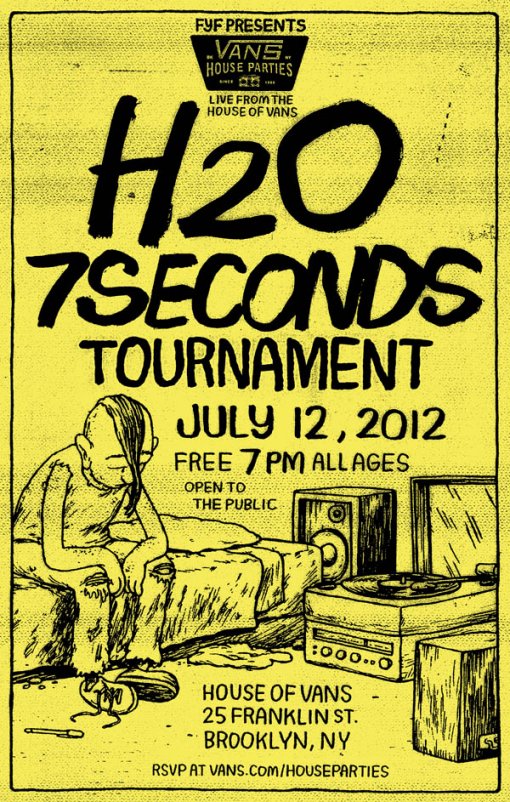 King Khan Vans House Party (July 26, 2012)