Win This Louie Poster! (Actual Size 24″ x 35″)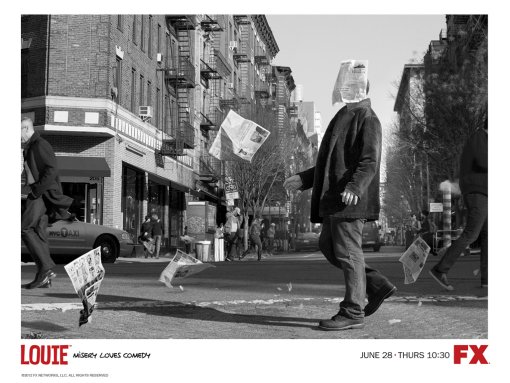 Enter To Win: www.bumpershine.com/louie
Hey folks, if you're keeping up with your TV award nominations news, you might have heard that Louis CK got a total of seven Emmy nods last week. While Louie the show missed out in Best Comedy category, Louis CK himself was nominated for Lead Actor in a Comedy Series for Louie, as well as Best Director and Best Writer. Louis' paradigm busting comedy special Live at the Beacon Theatre was also nominated for four Emmys (it aired on FX after being available as a download only special), bringing his total to 7 Emmys, the highest of any individual in one year according to the A.V. Club.
In honor of Louis' record breaking Emmy nomination haul, I'm giving away a copy of this awesome Louie poster pictured above. (The actual poster is 24″ x 35″, so it's taller and narrower than the image above, but I actually think it's cooler.) If you'd like to win this poster, you can enter the contest over at www.bumpershine.com/louie. Contest ends Aug 2 at 11:59 PM, US residents only, 1 entry per person.
Louie airs on Thursday nights at 10:30 PM on FX. The 64th Annual Emmy Awards will air on Sep 23 on ABC.
PS The second episode of Parker Posey's two episode Park Slope centered ark airs tonight!