Beasts of the Southern Wild Original Score: Music From The Motion Picture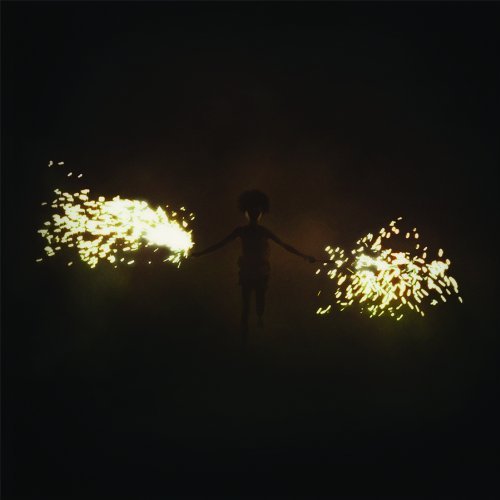 Beasts of the Southern Wild, an independent film which is attracting some serious Oscar buzz these days, will be released on DVD and Blu-Ray on December 4 via Fox Searchlight. In conjunction with the movie's home video release, the film's original score will also be available for the first time on vinyl. Composed by Dan Romer and Benh Zeitlin, the score has received widespread critical praise.
Beasts of the Southern Wild has been a sensation on the 2012 independent film scene, winning the Grand Jury Prize at the Sundance Film Festival and the Camera d'Or at Cannes, and finding box office success around the world. Critics and audiences have widely praised the film's original storytelling, stunning score and cinematography, and potent visceral punch.

The score shapes the emotional arc of the film, in which six-year-old Hushpuppy (Quvenzhané Wallis) exists on the brink of orphanhood, in a forgotten but defiant bayou community cut off from the rest of the world by a sprawling levee. Buoyed by her childish optimism and extraordinary imagination, she believes that the natural order is in balance with the universe until a fierce storm changes her reality. Desperate to repair the structure of her world in order to save her ailing father, Wink (Dwight Henry), and sinking home, this tiny hero must learn to survive unstoppable catastrophes of epic proportions.

The Beasts of the Southern Wild soundtrack arose from a collaboration between the film's director, Benh Zeitlin, and co-composer/engineer Dan Romer. According to Zeitlin, the two crafted it as "an anthem to express the ferocious, resilient, triumphant mentality necessary to hold out at the end of the world." It was also important to them that the score reflect the point of view of its imaginative young heroine. Zeitlin says he and Romer intended to "put you in Hushpuppy's head and experience the adventure through her eyes."
If that description piqued your curiosity, perhaps you'd like to enter to win your very own copy of the Beasts of the Southern Wild Original Score on vinyl. Contest ends November 30 at midnight ET, US residents only, 1 entry per person.
Featurette on the music from BOTSW and contest entry form after the jump.
PS Beasts of the Southern Wild is also now available o Video On Demand (as of Nov 22).