Hipster promoter Todd P is profiled in today's NY Times. Who says the old grey lady ain't hip?
[Read the Full NY Times Article]
Death Set at Silent Barn (CREDIT)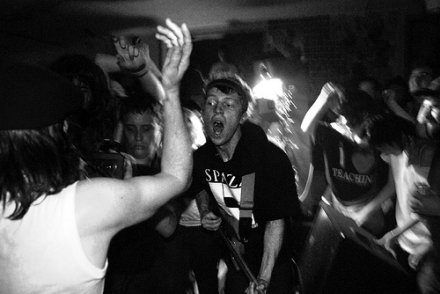 Some nuggets from the article:
Todd P is no longer working with Studio B.
The Austrailian duo Death Set will perform a Todd P show at the Ecuadorian restaurant, Don Pedro (90 Manhattan Avenue, Brooklyn, NY) tonight.
Todd P favorite Dan Deacon plays Mercury Lounge this Saturday (Tickets).
Karen O attended the Todd P Deerhunter show at Silent Barn last week.
Issue Project Room is losing its current space in Gowanus in July. MeanRed Productions is moving in and planning an outdoor concert series for the summer.
Dan Deacon at Silent Barn (CREDIT)