Jaymay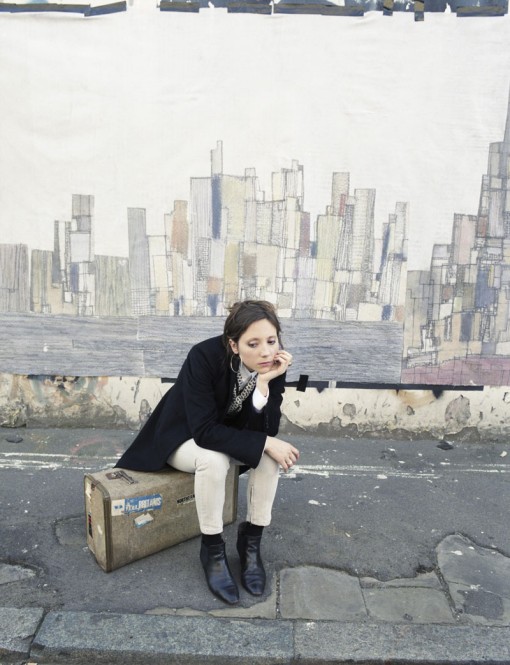 New Yorker and sometimes Londoner, (or is it the other way around), Jaymay, is on the road in June promoting her well received Blue Note debut, Autumn Fallin'. She's playing her first big co-headlining gig at the Bowery Ballroom on Tuesday, June 10 with AA Bondy and Deer Tick and I've got a pair of tickets to give away to that show. Email me at contests@bumpershine.com and tell me your favorite live show so far this year and I'll make (one of) you a winner. The winning entrant will be notified on Monday, June 9, please make sure to include your full name in the email.
Download: "Blue Skies" – Jaymay (mp3)
All Jaymay tour dates after the jump.

Jaymay June/July 2008 Tour Dates
10 Jun 2008 New York, NY – Bowery Ballroom #
11 Jun 2008 Philadelphia, PA – Tin Angel *
12 Jun 2008 Arlington, VA – Iota *
13 Jun 2008 Cleveland, OH – B-Side *
14 Jun 2008 Pittsburgh, PA – Club Café *
16 Jun 2008 Chicago, IL – Schuba's *
18 Jun 2008 Los Angeles, CA – Troubadour *
19 Jun 2008 San Francisco, CA – Cafe Du Nord *
20 Jun 2008 Portland, OR – Doug Fir *
21 Jun 2008 Seattle, WA – Tractor Tavern
26 Jul 2008 Hillside Festival Guelph, ON
# with AA Bondy and Deer Tick
* with Fink