Kristofer Ragnstam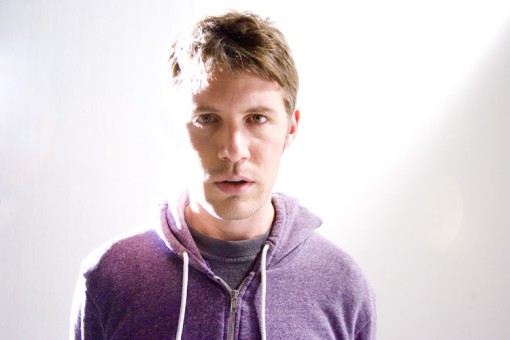 Last night, Swedish indie pop-rocker Kristofer Ragnstam played a charged set to an almost capacity and dare I say, polite, crowd at Piano's. He's over here promoting his new record, Wrong Side of The Room which came out last week on the Bluhammock Label. He'll be in town for a few more NYC dates (though other than the Hamptons on August 29th, I can't tell you where he will be playing) on this tour before he heads off to play some European shows in September. Keep checking his MySpace page for venue updates I guess.
DOWNLOAD: Kristofer Ragnstam – "Swing That Tambourine" (mp3)
Lykke Li

Drake's new Swedish obsession (and Peter Bjorn and John's former muse), Lykke Li, will show off her danceable ditties to the mesdames et messiuers who were lucky enough to score tickets to tonight's (Aug 28) sold out show at Le Poisson Rouge. Ms. Li is also in town to promote a new record (which Drake admired and I enjoyed), her Bjorn Yttling produced debut LP, Youth Novels. If you missed the boat on tonight's show, don't worry, you can still dance, dance, dance at her next show at MHOW on October 20.
DOWNLOAD: Lykke Li – "Little Bit" (Loving Hand Remix) (mp3)
All Kristoffer Ragnstam and Lykke Li tour dates after the jump.

Kristoffer Ragnstam 2008 Tour Dates (Wish I had more info on those TBA's)
Aug 27 2008 Pianos New York, New York
Aug 28 2008 TBA New York, New York
Aug 29 2008 Blu party New York/Hamptons, New York
Aug 30 2008 Private Party New York, New York
Aug 31 2008 TBA New York, New York
Sep 24 2008 Stengade 30 Copenhagen
Sep 25 2008 Reeperbahnfestival Hamburg, Hamburg
Sep 27 2008 Kfz with Tingsek Marburg
Sep 28 2008 Studio 101 with Tingsek Berlin, Berlin
Sep 29 2008 Bei Chez Heinz Hannover
Sep 30 2008 Zum Teufel Heidelbeg
Oct 02 2008 Waldsee Freiburg
Oct 03 2008 Kulturfabrik Kufstein
Oct 04 2008 Weekender Club Innsbruck
Oct 05 2008 Albani Winterthur
Oct 08 2008 Szene Wien/With Under Byern Wein, Wien
Oct 12 2008 Jaz Rostock
Lykke Li 2008 Tour Dates
Aug 25 2008 Los Angeles, CA – Hotel Café (SOLD OUT)
Aug 28 2008 New York, NY – Le Poisson Rouge (SOLD OUT)
Oct 19 2008 Washington, DC – Black Cat
Oct 20 2008 Brooklyn, NY – Music Hall of Williamsburg
Oct 23 2008 Boston, MA – Paradise
Oct 24 2008 Toronto, ON – Mod Club
Oct 25 2008 Chicago, IL – Empty Bottle
Oct 28 2008 Vancouver, BC – Richards on Richards
Oct 29 2008 Seattle, WA – Neumo's
Oct 30 2008 Portland, OR – Doug Fir
Nov 01 2008 San Francisco, CA – Independent
Nov 03 2008 Los Angeles, CA – El Rey