Campfire OK at Bumbershoot 2011 (09/03/11)

Champagne Champagne at Bumbershoot 2011 (09/03/11)

Nortec Collective Presents Bostich + Fussible at Bumbershoot 2011 (09/03/11)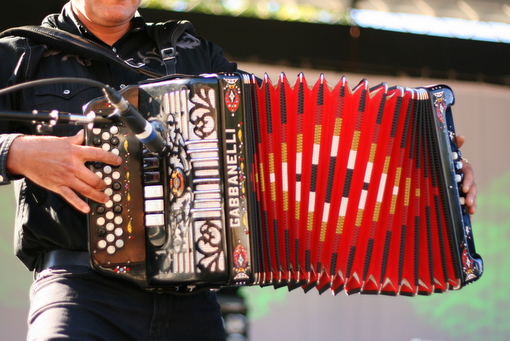 Words and Photos: Drake Lelane
Enjoy Part 1 of Drake's epic Day 1 at Bumbershoot 2011. -ed.
Bumbershoot 2011 Day 1 — Part 1
After several years of going back and forth between trying to attract more mainstream acts, this year's Bumbershoot was a decidedly smaller affair, and Saturday might have been the perfect microcosm of that strategy. Full of local acts and gorgeous weather, the first day's lineup encouraged all to take in a LOT of artists, and accordingly, I ended up with an unprecedented 17 acts to try and write about… so we're going to break up the first day into two parts. Part one beginning… now!
Hot Bodies in Motion
Somewhat of a surprise appearance, HBiM got the party started off just right with an energetic performance on the tiny Toyota Free Yr Radio tent — which would be a source throughout the week for fine stripped down performances by mid-size acts. Their brand of white boy gritty blues funk was a double espresso primer for the day.
Campfire OK
If there were any doubts about the weather, Campfire OK's set made sure it was known that it was going to be hot — in the metaphorical and literal sense. Rivaling only Pickwick in local summer festival buzz, the Seattle six piece pulled in the largest non-main stage crowd I'd ever seen to open a Bumbershoot, and they didn't disappoint. Besides pleasing the crowd with favorites from their debut, Strange Like We Are, the band tried out material from their new album in the works, finding frontman Mychal Goodweather stepping out from behind the keyboard and playing some guitar. Like the skies at Bumbershoot all weekend, the future looks pretty bright for Campfire OK.
Yuni in Taxco
With Campfire OK's set still going on nearby, and festival goers still trying to make their way in, the Seattle's psych pop outfit Yuni in Taxco had their work cut out for them. Their reverb-soaked surf-meets Africa sounds were a perfect fit for an outdoor festival (along with the open space for some signal interference-free theremin work) though, so it was only a matter of time before dancing broke out more and more attendees found their way to the Fisher Green stage. While Yuni doesn't have nearly the buzz of other local bands turning heads, don't sleep on this act.
Kris Orlowski & The Passenger String Quartet
I caught most of Kris Orlowski's solo acoustic act at this year's Doe Bay Festival, and was impressed enough to feel a bit of curiosity as to how a string quartet would round out his troubadouresque tunes. Strings can be a dangerous thing, taking emotive to histrionic, but the Passenger String Quartet made for a nuanced enough baroque experience. And it provided a chance to scope out the new (to Bumbershoot) 3rd floor venue at EMP.
Champagne Champagne
The Seattle hip hop act made it three out of five acts for Doe Bay Fest to start the day, but one can never get enough of the act so nice they named (and drank it) twice. The photo pit was kept clear for the first couple songs to let Champagne Champagne's Pearl Dragon roam as he pleased, using the pit to blur the line between fan and artist and climbing speakers to sharpen the line again. Besides being all over the Fisher Green Stage, Pearl Dragon was seemingly everywhere this day, helping out Brite Futures with a cover of Ginuwine's "Pony" on the main stage, and then later joining Starfucker on stage. Champagne Champagne have been touring fiends of late, and their new album can't come soon enough.
Red Fang
Is this our first non-local band of the day? Not really, as the new heavy metal kings Red Fang are from Portland, and, as bassist/singer Aaron Beam pointed out, "[he] was born here, 38 years and three days ago." "In this very room," chortled guitarist Brian Giles. After the loud and raucous set, it was hard not to feel like something was born in that very room. The Exhibition Hall stage has never been great for sound, but Red Fang's enthusiasm for all things metal blasted through any acoustic issues, bludgeoning all in its path. Devil horn fingers up all around.
Shelby Earl
It was time for another sweet return to Doe Bay Fest (that makes four out of seven) with Shelby Earl's sweet country folk pop sounds that nearly make you forget that Neko Case used to roam these parts.
Astronautalis
While Andy Bothwell's mix of hip hop and indie rock isn't really my cup of tea, the dude has a stage presence that is undeniably fierce. He would move deftly between affable smile and witty stage banter to a vein-popping intensity at the drop of a hat. It was something to experience. Not sure he sold me on Astronautalis as something I would seek out again, but he sure gave us something to talk about.
Nortec Collective Presents: Bostich + Fussible
Where the old Mexican west meets the modern age, Bostich + Fussible combine the traditional oompah Norteno sounds with cutting edge DJ mixing. The sight of a space age console behind a caballero dressed accordion player alone was enough to warrant a viewing.
Coming up in Bumbershoot Day 1, Part 2: Shabbaz Palaces, Pickwick, Vetiver, Little Dragon, Trombone Shorty, Meklit Hadero, Minus the Bear and Mavis Staples.
Tons more of Drake's pics from Day 1 of Bumbershoot 2011 after the jump.
Hot Bodies In Motion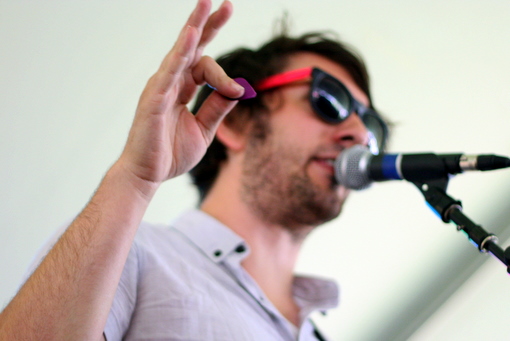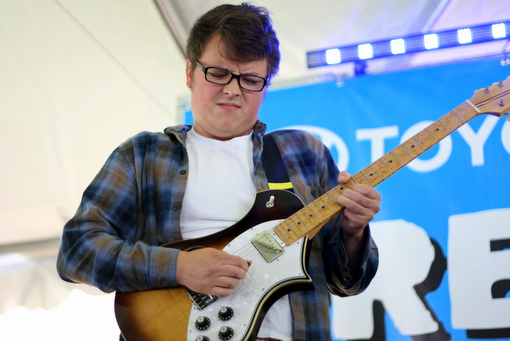 Campfire OK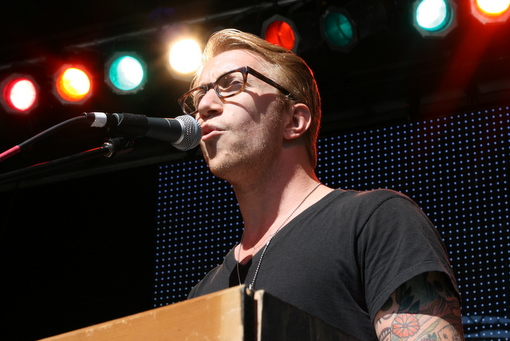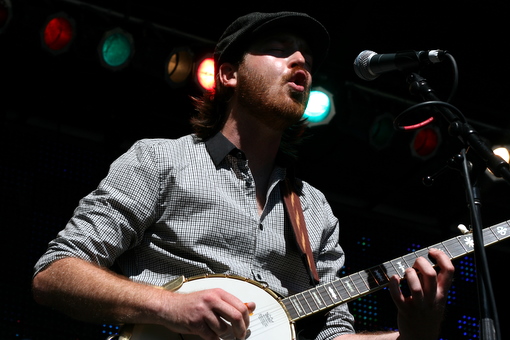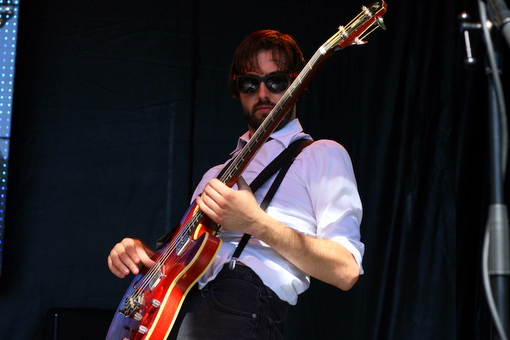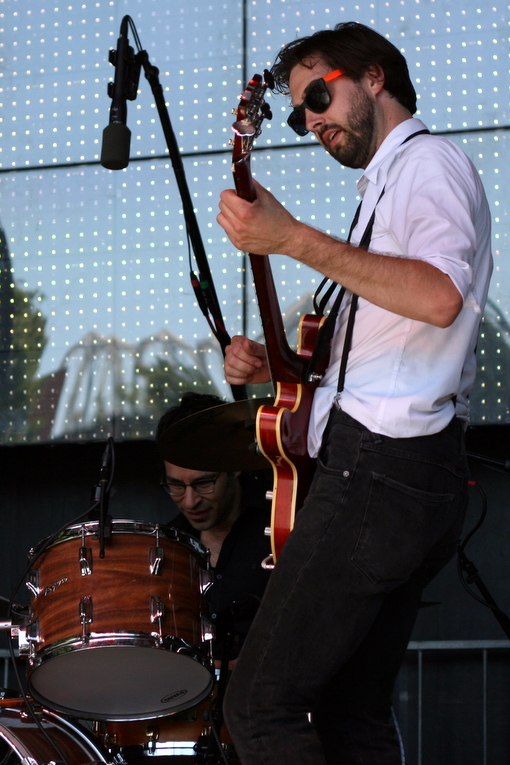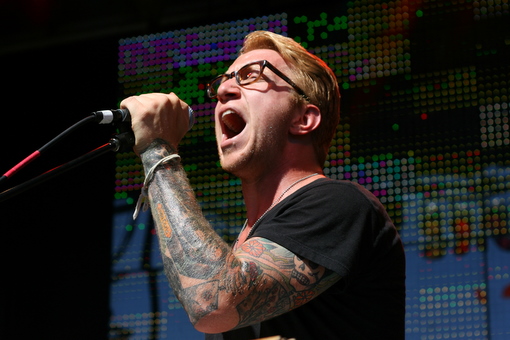 Yuni In Taxco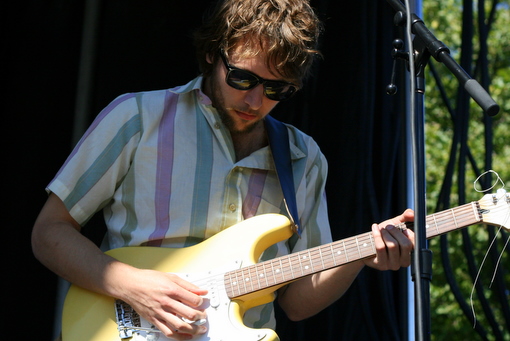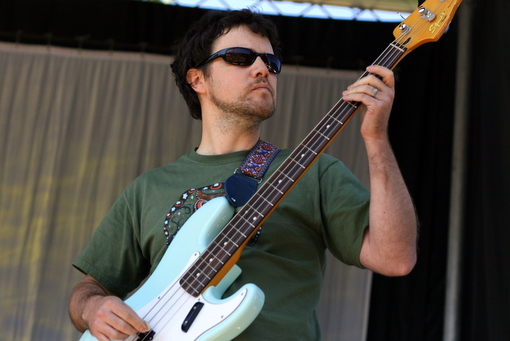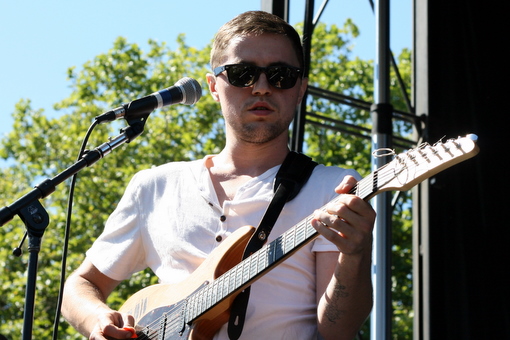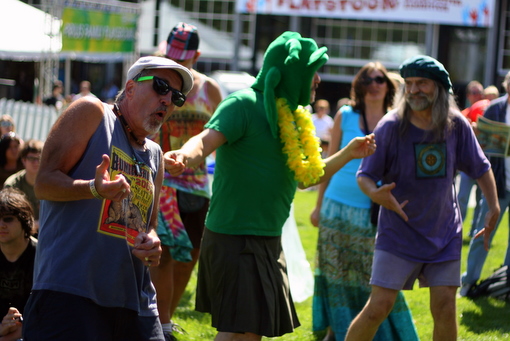 Kris Orlawski & The Passenger String Quartet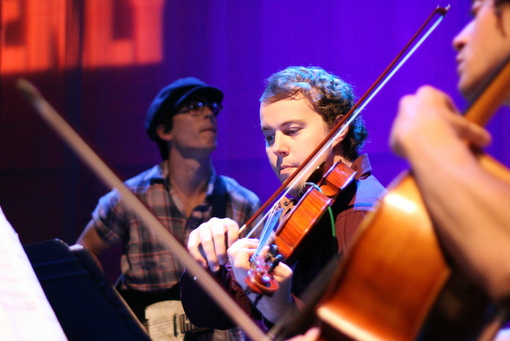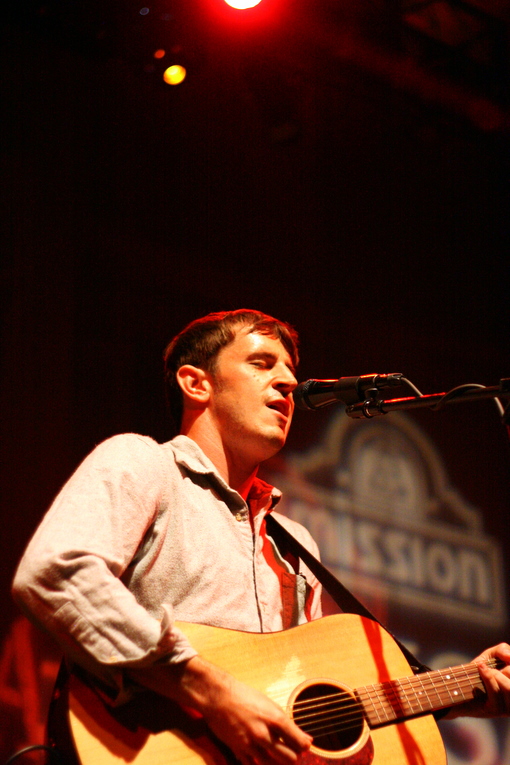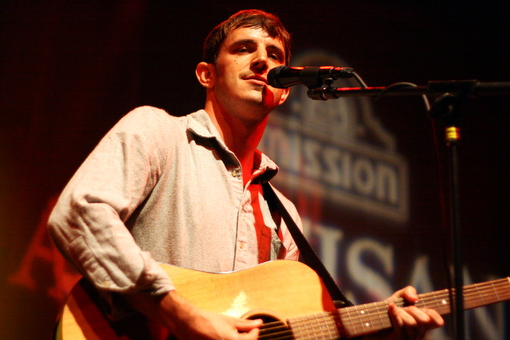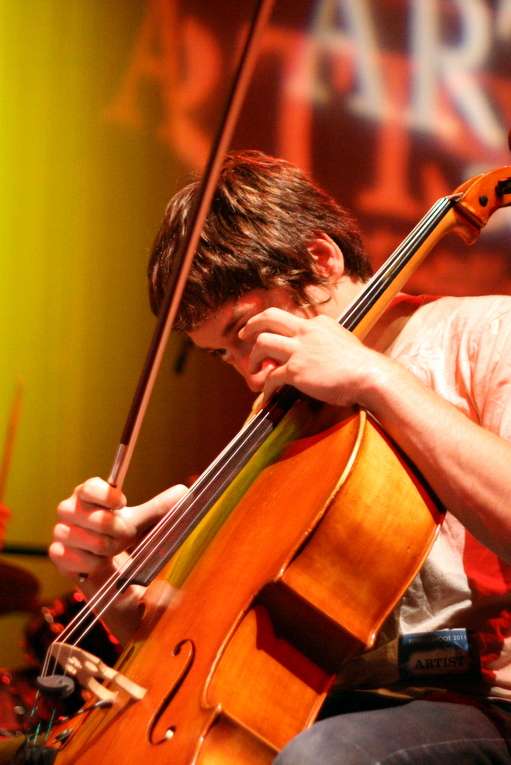 Champagne Champagne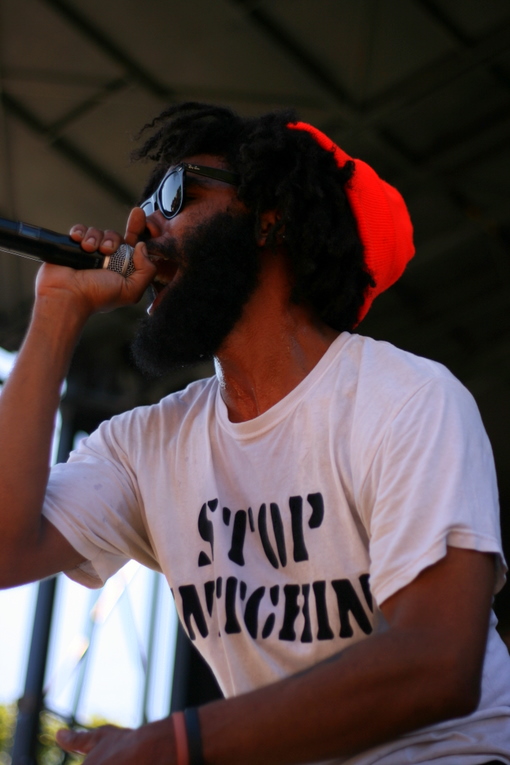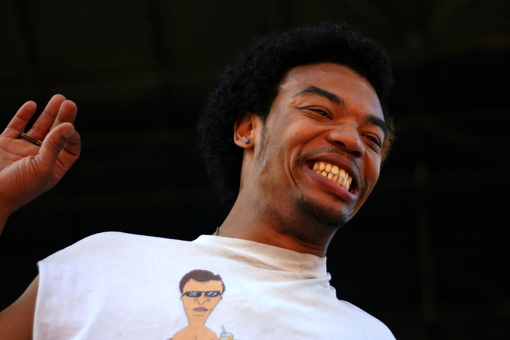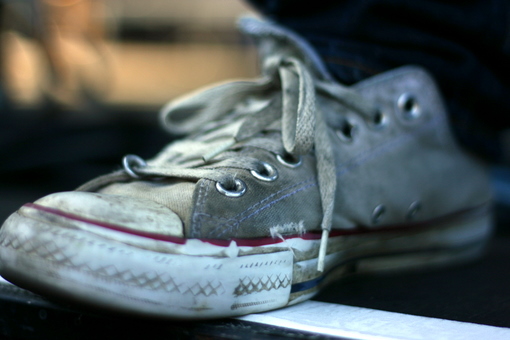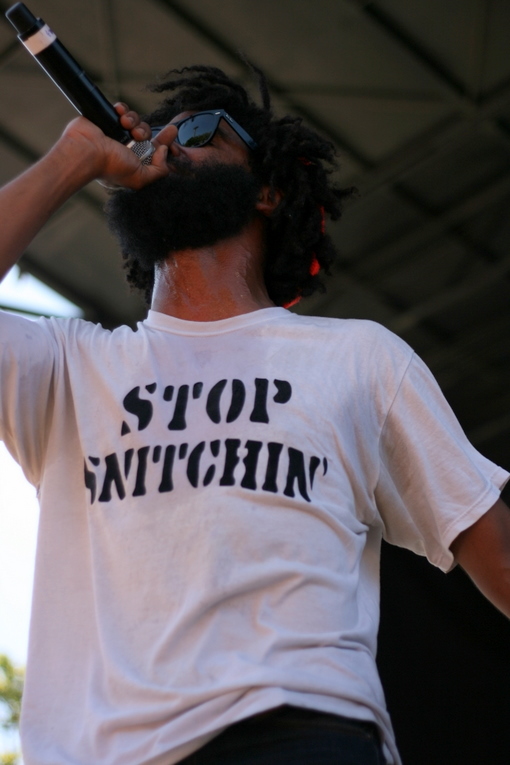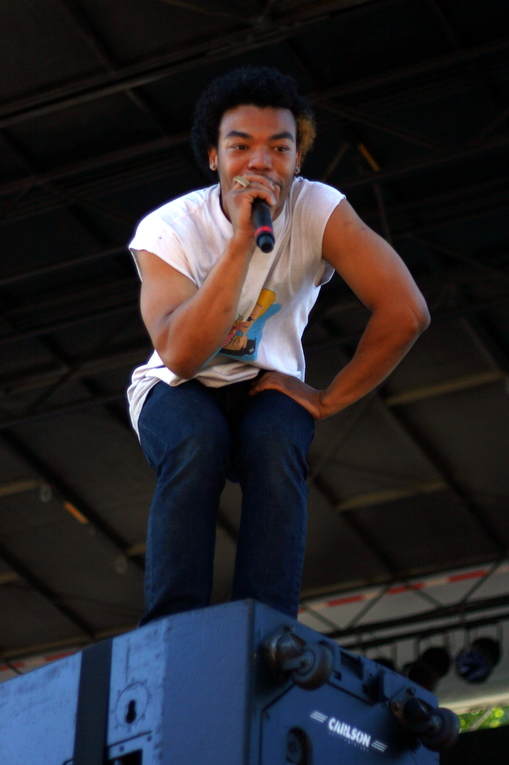 Red Fang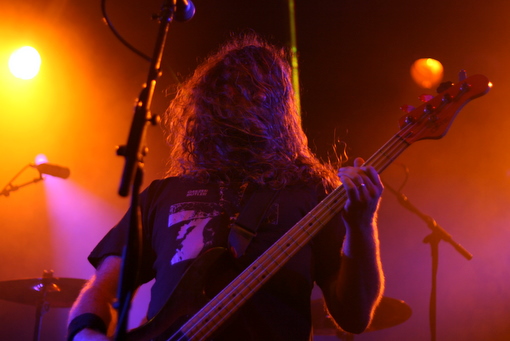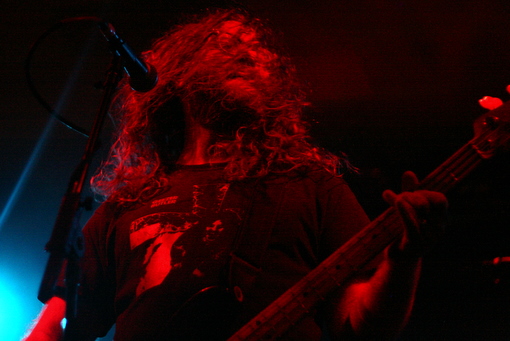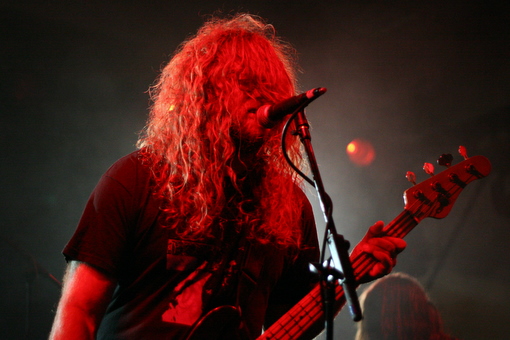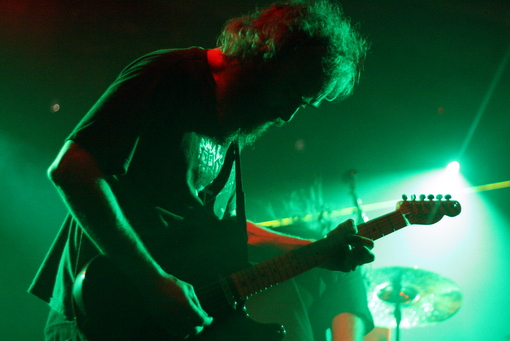 Shelby Earl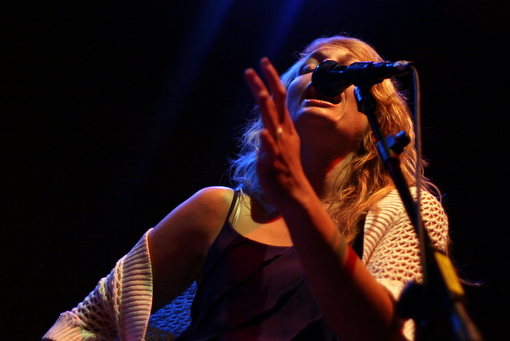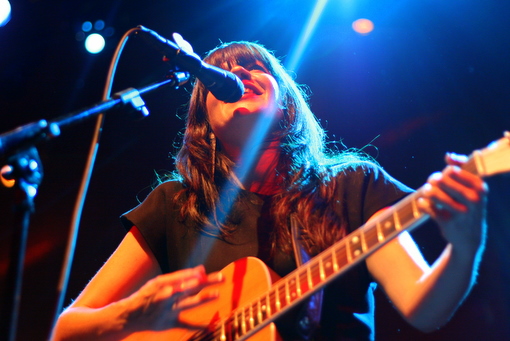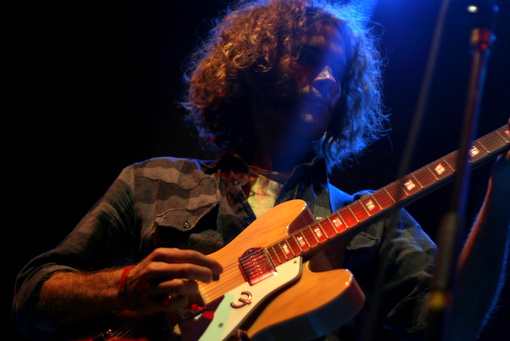 Astronautalis

Nortec Collective Presents Bostich + Fussible