Virgin Mobile Festival 2008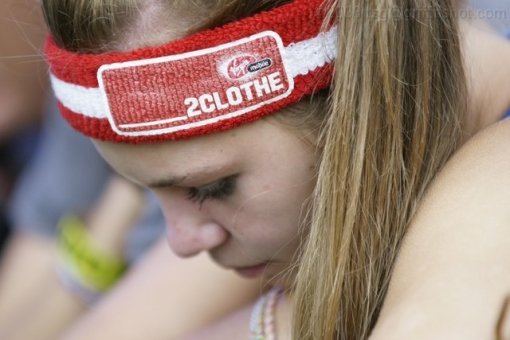 Photo: Tim Griffin
If you're like me and you blog obsessively about music and events (or perhaps if you live in the DC area), you've probably been wondering if the Virgin Mobile Festival is going to take place this year. With the downturn in the economy, the looming bankruptcy of Pimlico Race Course, and everyone and their mother having already announced their summer festival lineups, the chances of the US Virgin Festival happening in 2009 seem unlikely at best, at least in my book. Having said that, I've been digging around for some news about this year's festival, and I recently found this quote which indicates that contrary to popular belief, the show indeed, intends to go on:
"Nothing in life is definite," said Jayne Wallace, director of corporate communications for Virgin Mobile. "But for all intents and purposes, we fully expect to hold another festival. We have some exciting ideas we're looking at."

Wallace said the festival's dates, location and lineup are still in negotiations. [Baltimore Sun]
The story goes on a little further to speculate that the Virgin Festival could possibly relocate to the 17,000 seat Merriweather Post Pavilion in DC which is owned and operated by the Festival's promoters (I.M.P.) and also plays host to the annual Vans Warped Tour. Having never been to MPP, I don't how feasible of an idea this is, but either way, an announcement regarding the festival's fate is expected to be made before May.
PS I've noticed that the key marketing tool twitter.com/virginmobilefestival isn't even registered yet. Umm, Virgin Festival organizers, if you're reading this, you might want to snap that one up.