Vampire Weekend – "Cousins"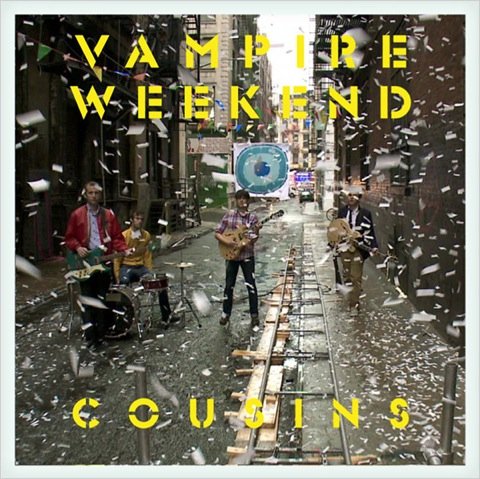 Everyone's favorite faux African college prep band (and by everyone, I also mean me) have just announced a string of new tour dates in support of their new record Contra which hits the store shelves on January 12, 2010 via XL Recordings. The local album release shows will take place at the cozy Bowery Ballroom (January 18), the bearable Webster Hall (January 19), and the much larger and much further away United Palace Theater (January 17). Tickets for all the New York shows go on sale November 20 at noon EST.
The second single off of the new album entitled "Cousins" is available for digital download now at iTunes and the 7″ will be in stores on December 15.
More Vampire Weekend tour dates after the jump.
Vampire Weekend Tour 2009-2010 Dates
Nov 23 Sydney, Australia Notes on Enmore (Triple J Live At The Wireless FREE)
Dec 10 Portland, OR Crystal Ballroom (94.7FM "A December To Remember")
Dec 11 Oakland, CA Oracle Arena (Live 105 "Not So Silent Night 2009″)
Dec 12 La Jolla, CA RIMAC Arena/UC San Diego (FM949 "Holiday Hootenanny")
Dec 13 Los Angeles, CA Gibson Amphitheater (KROQ "Acoustic Christmas")
Dec 15 Seattle, WA WaMu Theater (KNDD The End's "Deck The Hall Ball "˜09")
Jan 12 Los Angeles, CA Henry Fonda Theater
Jan 17 New York, NY United Palace Theater (Buy Tickets – 11/20)
Jan 18 New York, NY Webster Hall (Buy Tickets – 11/20)
Jan 19 New York, NY Bowery Ballroom (Buy Tickets – 11/20)