Arrested Development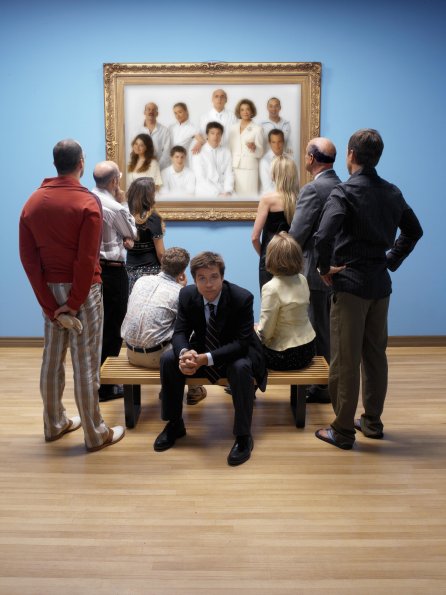 Photo: Art Streiber/FOX
This was just about the best news I got all day.
Now the story of a wealthy family who lost everything…and is coming to the New Yorker Festival in two weeks!

On Sunday, October 2nd, Nancy Franklin will moderate an exclusive "Bluth family reunion" panel, featuring the creator of "Arrested Development," Mitchell Hurwitz, and the cast: Will Arnett, Jason Bateman, Michael Cera, David Cross, Portia de Rossi, Tony Hale, Alia Shawkat, Jeffrey Tambor, and Jessica Walter.

The event will take place at Acura at SIR Stage37 (408 West 37th Street) at 4 P.M. Tickets are $30 and will go on sale here beginning at noon E.T. on Wednesday, September 21st. [NewYorker.com]
As you know, this will sell out faster than you can say, "GOB". Hopefully it means some progress has been made on the fabled Arrested Development movie.
In other related news, the actress Alia Shawkat, also known as Maeby Fünke of Arrested Development fame, has a solo show on Thursday, September 22 at Littlefield (Buy Tickets). So far as I could tell, this is Alia's only "tour date" and it also appears to be her NYC debut as a jazz vocalist (well, at least as a headliner, she was a guest artist at this year's Dylan Fest).
Watch a video of Alia Shawkat from Dylan Fest 2011 after the jump.
– Thanks for the heads up JGo!
Alia will also be appearing at this year's Petty Fest on October 5, 2011 at MHOW (Buy Tickets).