NY Comedy Festival (Nov 7-11, 2012)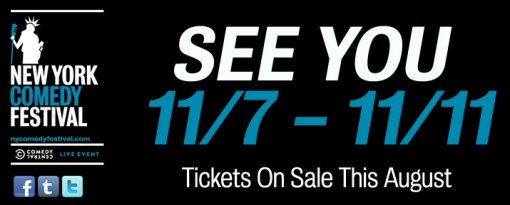 First things first, the New York Comedy Festival has announced that this year's festival will take place from November 7 – 11, 2012. No performers have been announced yet, but you can expect some of the biggest names in comedy as well as the annual Stand Up For Heroes (Bob Woodruff Foundation) concert which usually features a performance by Bruce Springsteen if he's in town. Tickets will go on sale in August.
It's officially summer now (well according to common wisdom, but not the calendar), and by all signs it's going to be a great season for comedy fans. Here are some upcoming comedy and variety shows that I found interesting for one reason or another:
Greg Johnson at Union Hall (05/27)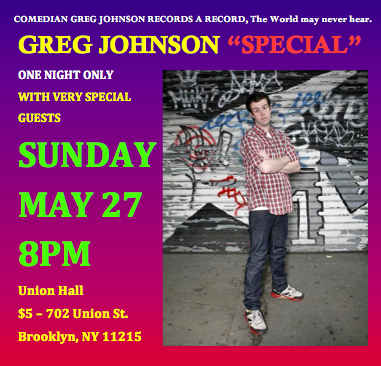 Union Hall
05/27 Greg Johnson "Special"
05/29 Mr. Coconuts Comedy Show: One Year Anniversary! Heather Lawless, Jon Daly, Larry Murphy, Jon Glaser, Hosted By Gabe Delahaye
05/30 Two Truths And A Lie
06/03 Pretty Good Friends Eugene Mirman And Friends
06/05 Geeking Out W/ Kurt Braunohler, Hallie Haglund, Andy Ross, Erin Barker, Hosted By Bespectacled Duo Kerri Doherty & Nate Fernald
06/06 Comedians With Books
06/11 The Jukebox: Guilty Pleasures: Comedy And Karaoke With Dave Hill And Kevin Allison
06/12 Cheap Date Comedy Show
06/20 The Story Collider: I'm Not Science
Kurt Andersen's Kings County at The Bell House (06/24)

The Bell House
06/04 The Moth Storyslam: Decadence, Hosted By Peter Aguero
06/06 Reggie Watts, Radio 4
06/10 Pretty Good Friends Featuring Eugene Mirman, Wyatt Cenac, Jon Glaser
06/16 Heart Of Darkness Ft Kristen Schaal, Dave Hill, Jon Glaser Hosted By Greg Barris
06/24 WNYC Presents Kings County Hosted By Kurt Andersen And Lucy Sexton with Wyatt Cenac, Chairlift, and a Special Guest
06/26 Trivworks & The Bell House Present The Ultimate 90S Pop Culture Trivia Night With Host Pat Kiernan
The Talent Show at Littlfield (05/30)

Littlefield
05/28 Hot Tub with Kristen and Wyatt Cenac, Annie Lederman, Michael Kupperman
05/30 The Talent Show presents: Joan of Arc w/ Ira Glass, Amber Tamblyn, Joan Juliet Buck, Dave Hill, Lucy Wainwright Roche, Eugene Mirman, Susan Piver, Bobby Tisdale, Supercute!
06/04 Hot Tub with James Adomian, Nate Bargatze, Jon Friedman, Albertina Rizzo
06/11 Hot Tub with Tom Papa, Barbara Holm, Musical Guest John Wesley Harding
06/18 Hot Tub with The Gregory Brothers, John Roy, Jeff Maurer
06/25 Hot Tub with Glenn Wool, Lady Carol
06/29 Live BUNK Screening, Night of the Living with Kurt Branohler
07/09 Hot Tub with Ted Travelstead
07/16 Hot Tub with Chris Rozzi, Pat Burtscher, Josh Howie
07/23 Hot Tub with Dan St. Germain
08/06 Hot Tub with Simon Feilder
Del Close Marathon (06/29 – 07/01)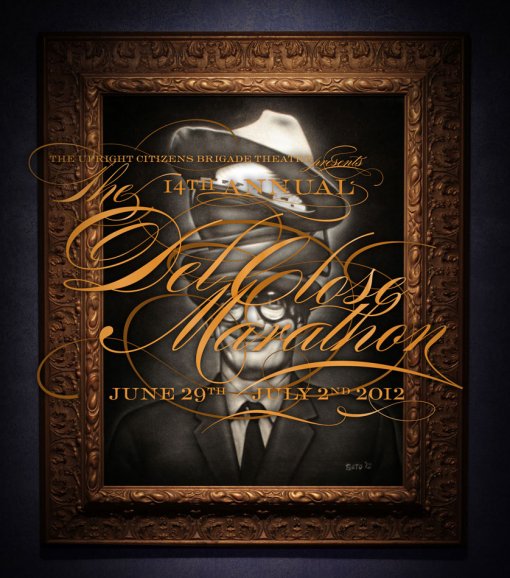 UCB Chelsea
05/28 Gravid Water w/ Scott Adsit, David Cross, Rachel Dratch, Jonathan Kaplan
05/30 7 Second Delay w/ They Might Be Giants and Judah Friedlander
06/06 Kristen Schaal: Going Blue
06/07 Variety Shac
06/09 Kristen Schaal: Going Blue
06/14 The Colbert Report Writers
06/29 – 07/01 Del Close Marathon (Various Venues)
06/29 John And Scott (DCM)
06/29 Ben Schwartz Presents Snowpants!!!(DCM)
06/29 30 Rock Writers!(DCM)
06/29 The Chris Gethard Show (DCM)
06/30 Gravid Water (DCM)
06/30 Hot Sauce (DCM)
06/30 Facebook (DCM)
06/30 Horatio Sanz & The Kings Of Improv (DCM)
07/01 Asssscat 3000 (DCM)
Get It Out There at BAM Cafe (05/30, 06/27)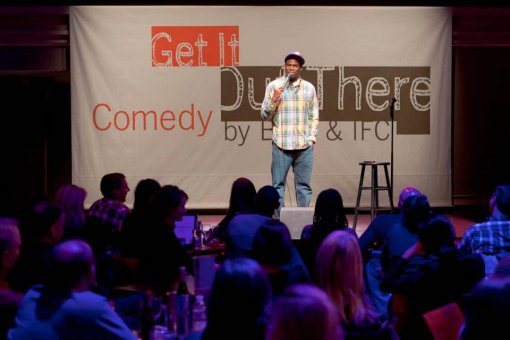 BAM
05/30 Get It Out There: Comedy by BAM & IFC (BAM Cafe) with Todd Barry, Kurt Braunohler, Kate Berlant, Wil Sylvince, hosted by Greg Barris
06/26 Radiolab Live with Demetri Martin and Thao Nguyen
06/27 Radiolab Live with Demetri Martin and Thao Nguyen
06/27 Get It Out There: Comedy by BAM & IFC (BAM Cafe)
10/29 Jimmy Kimmel Live
10/30 Jimmy Kimmel Live
10/31 Jimmy Kimmel Live
11/01 Jimmy Kimmel Live
11/02 Jimmy Kimmel Live
Jimmy Kimmel Live at BAM Howard Gilman Opera House (10/29-11/02)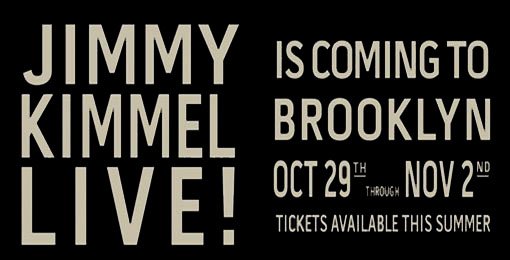 Many, many more fine comedy events after the jump.
Housing Works
05/29 The Lowbrow Reader Variety Hour: Wyatt Cenac, Adam Green, Supercute
05/30 Ask Roulette
06/06 Tumblr Writers BEA Party with Baratunde Thurston, Edan Lepucki, Alexander Chee, and More
06/12 The Moth StorySLAM: Refuge
06/21 The Moth StorySLAM: Small World
06/26 Tasteful Nudes with Dave Hill and Friends
92Y Tribeca
05/31 My Damn Channel and The Comic's Comic Presents Jon Friedman, Dave Hill, Dan St. Germain, Kristen Schaal
06/02 The Iron Mule Short Comedy Film Festival
06/03 Big Quiz Thing: Tenth Anniversary Quiz Show Marathon Spectacular
06/07 Mortified
06/14 Mel and El: Our Times of the Month
06/14 The Daily Show Live: Stand-up Comedy from The Daily Show's Staff
06/17 The Moon with MC Chris, Jon Glaser, Camille Harris Band and a special guest
07/11 Paul Solomon: Chronicles of Love
Lolita Bar
06/12 TYF! with W. Kumau Bell, Hari Kondabolu, Baratunde Thurston
06/19 The Last TYF! at Lolita with Kurt Braunohler, Wyatt Cenac, Kristen Schaal, A Special Really Famous Comedian I Can't Promote, Eden & John's East River String Band, A Brief View of the Hudson
Gramercy Theatre
06/02 Jonathan Coulton
06/11 Doug Love Movies Live Podcast
07/02 Doug Love Movies Live Podcast
Galapagos Art Space
06/10 WNYC Presents Kings County Hosted By Kurt Andersen and Franchesca Ramsey
with The Ghost Of A Saber Tooth Tiger and Kurt Braunohler
06/29 WNYC Presents Kings County Hosted By Kurt Andersen and Kristen Schaal with Jessi Klein and musical guest Eleanor Friedberger
Central Park Summerstage (Rumsey Playfield)
06/20 Comedy Central's Indecision in The Park with Rory Albanese, Wyatt Cenac, Adam Lowitt, Al Madrigal, John Oliver, Kristen Schaal, Hosted by John Hodgman
07/17 The Upright Citizens Brigade presents The All-Stars of Improv
Red Hook Park, Brooklyn
06/24 Comedy Central Live presents Hannibal Buress with Kevin Barnett and Josh Rabinowitz
Williamsburg Park, Brooklyn, NY
07/19 Pretty Good Friends w/ Eugene Mirman, Kristen Schaal, Kurt Braunohler and special musical guest Ok Go.
East River Park, Manhattan
08/19 The Upright Citizens Brigade presents The All-Stars of Improv
Caroline's
05/31 – 06/03 J.B. Smoove
06/14 – 06/15 Adam Carolla Live Podcast
07/19 – 07/22 D.L. Hughley
08/02 – 08/05 Judah Friedlander
08/09 – Gilbert Gottfried
Eastville Comedy Club
06/15 Todd Barry and Dean Edwards
06/16 Todd Barry and Dean Edwards
B.B. King's
07/06 Dick Gregory
Beacon Theatre
06/16 Aziz Ansari – Buried Alive Tour
Knitting Factory
06/17 Neil Hamburger
NYU Skirball Center
06/09 Whad'Ya Know? – Live in New York with Michael Feldman and special guests Sarah Jessica Parker and Loudon Wainwright III.
Rerun Gastropub
06/07 Wyatt Cenac and Donwill
Inn at Pocono Manor (Pocono Manor, PA)
10/26 – 10/28 – MaxFunCon East
Weekly Shows Not Listed Above
Whiplash at UCB Chelsea (Mondays)
SWEET at Ella Lounge (Tuesdays)
Big Terrific at Cameo (Wednesdays)
KF Comedy w/ Hannibal Buress at Knitting Factory (Sundays)
Tell Your Friends! at Lolita Bar (Tuesdays)