Philip Glass at Rockefeller Park (06/20/12)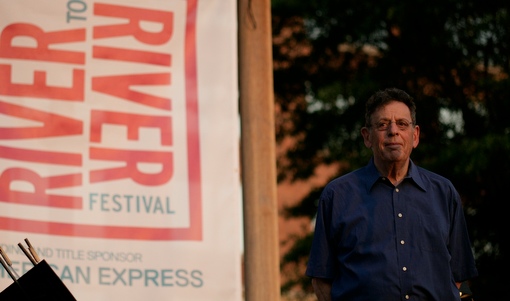 Photo: Bart Babinski
Not long after ATP Concerts LTD, the company behind the All Tomorrow's Parties festivals, went into liquidation, comes the news that this year's ATP USA (Sep 21-23, 2012) will be relocated from Asbury Park, NJ to Pier 36 in Manhattan. According to the press release, the festival was relocated to NYC due to, "unavoidable logistical concerns."
Pier 36 was the intended home for I'll Be Your Mirror beginning in 2013 – but due to unavoidable logistical concerns (along with a lack of available fan accommodations in Asbury Park), ATP has decided to move there for this year's event.
As a result of the relocation, a few artists have had to drop off the bill including: Louis CK, Sharon Van Etten, Reigning Sound and Factory Floor. New additions to the ATP NY festival lineup include: Philip Glass & Tyondai Braxton, Janeane Garofalo, Lightning Bolt, Lee Ranaldo, Chavez, Kurt Braunohler, Afterhours, Joseph Arthur, Godspeed You! Black Emperor, The Album Leaf, The Psychic Paramount, Braids, Tall Firs, Blanck Mass, Endless Boogie, Demdike Stare and DJ Jonathan Toubin.
Full ATP USA press release and more pictures of Philip Glass at Rockefeller Park after the jump.
Philip Glass at Rockefeller Park by Bart Babinski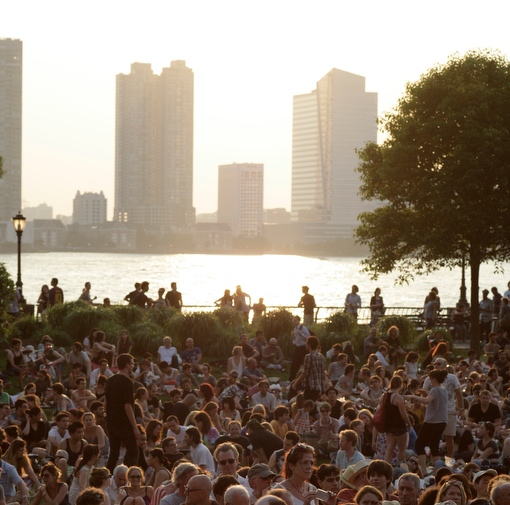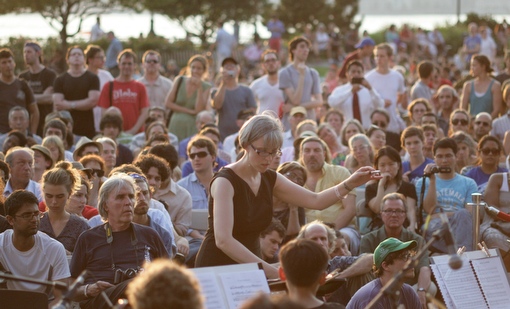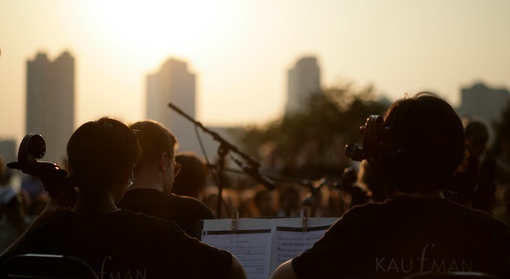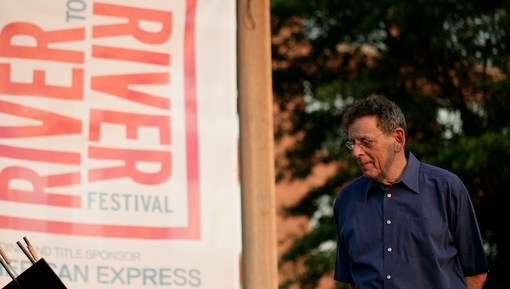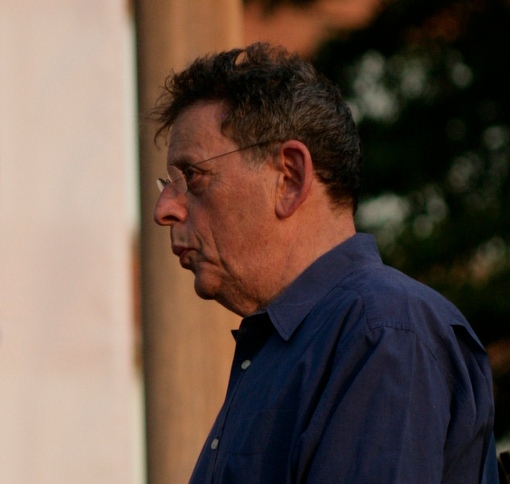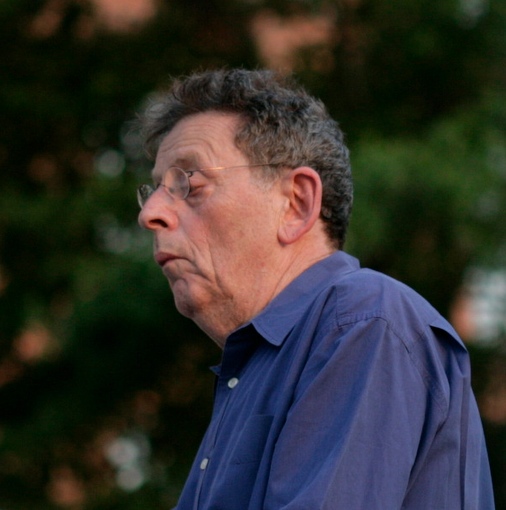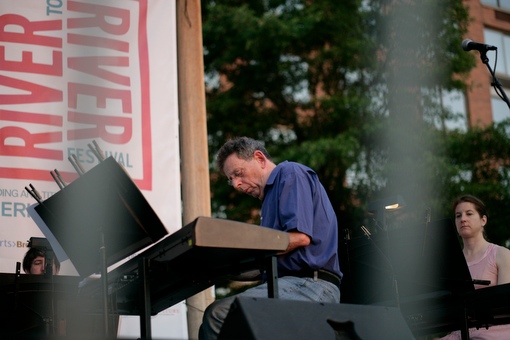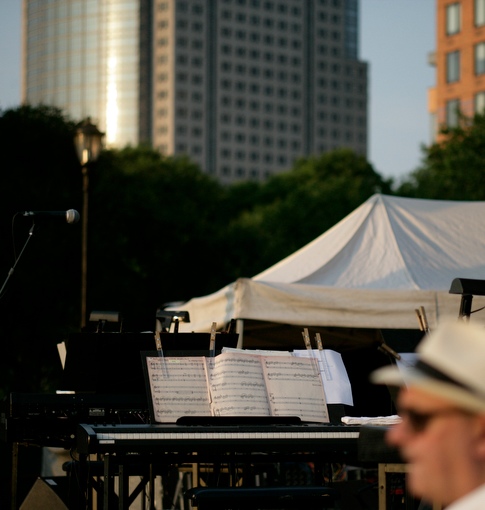 ATP's I'LL BE YOUR MIRROR USA 2012
RELOCATES TO PIER 36 IN NEW YORK CITY

Curated by Greg Dulli (The Afghan Whigs) & ATP
FRIDAY SEPTEMBER 21ST TO SUNDAY 23RD

Weekend/Day Passes On Sale via ATPfestival.com

"In terms of vibe, it is simply the best music festival there is." – NPR

ATP Concerts today announce the relocation of this September's New Jersey based I'll Be Your Mirror festival event to Pier 36 in Manhattan, New York.

Pier 36 was the intended home for I'll Be Your Mirror beginning in 2013 – but due to unavoidable logistical concerns (along with a lack of available fan accommodations in Asbury Park), ATP has decided to move there for this year's event.

New additions to the festival today include: Philip Glass & Tyondai Braxton, Janeane Garofalo, Lightning Bolt, Lee Ranaldo, Chavez, Kurt Braunohler, Afterhours, Joseph Arthur, Godspeed You! Black Emperor, The Album Leaf, The Psychic Paramount, Braids, Tall Firs, Blanck Mass, Endless Boogie, Demdike Stare and DJ Jonathan Toubin with more to be added to all three days – see below for more info on the new additions…

Some artists who are unable to play the new location – the following statement comes from Louis CK's management:

"Louis CK who was originally scheduled for the Asbury Park event will not be performing at ATP in Manhattan due to scheduling conflicts. Check louisck.com for info about his tour schedule."

Sharon Van Etten, Reigning Sound and Factory Floor will also not be available to perform. All other previously announced artists will perform as originally scheduled.

"We hope that the new venue will make for an incredible event and open up many other accommodation options to fans who were unable to find rooms in Asbury Park," comments ATP's Barry Hogan. "We sincerely apologise to those inconvenienced by the move and hope that any problems caused may be minimised by the relatively small distance between the two locations. Anyone who is unable to attend due to the move or due to the cancellation of Louis CK can claim a full refund by contacting their ticket agent between now and July 31st."

Pier 36 is a new indoor venue sitting on the edge of the East River between the Manhattan & Williamsburg Bridges – it's outside area boasts glorious views of Brooklyn and the Statue of Liberty.

The Saturday night of this year's festival will be headlined by The Afghan Whigs (who have reunited after a 13 year hiatus) and curated by their frontman Greg Dulli, with ATP curating the Friday and Sunday nights.

Tickets are on sale now via ATPfestival.com priced at $199 for the Weekend, with Day Passes also newly available priced at $60 for Friday & $75 for Saturday/Sunday.

Full information on the additions to all three days of the line-up…

Friday will feature both music and comedy – we can now announce a musical headliner for Friday, as esteemed composer PHILIP GLASS teams up with TYONDAI BRAXTON (former Battles frontman) for a completely unprecedented live collaboration. Other stellar additions to the day's musical line-up are LIGHTNING BOLT – one of the world's most unmissable live acts, and LEE RANALDO of Sonic Youth. Joining the Friday on the Comedy stage is none other than standup/actress JANEANE GAROFALO, and newcomer KURT BRAUNOHLER, with more to be confirmed. Friday tickets cost $60.

Saturday, headlined by THE AFGHAN WHIGS and featuring a stellar list of artists chosen by the Whigs' frontman Greg Dulli, has three new artists. First up are alternative rock band CHAVEZ, who returned to the live arena in the last few years to much acclaim, and they're joined by Italy's AFTERHOURS (past collaborators with Greg Dulli) and Ohio based singer/songwriter JOSEPH ARTHUR. They join the previously announced Saturday line-up of The Afghan Whigs, The Roots, José González, Mark Lanegan Band, Dirty Three, The Antlers, The Dirtbombs, Scrawl, Emeralds, Vetiver, Charles Bradley And The Extraordinaires and DJ Questlove with more to be confirmed. Tickets for this day cost $75.

Sunday will be headlined by one of the incomparable live shows from legendary Canadian post-rock pioneers GODSPEED YOU! BLACK EMPEROR. Also newly confirmed are Canada's fantastic BRAIDS, Britain's DEMDIKE STARE and BLANCK MASS (feat Benjamin Power of F**k Buttons), intense New York post-rock from THE PSYCHIC PARAMOUNT, a return ATP performance from THE ALBUM LEAF, cult rock quartet ENDLESS BOOGIE, alt folk duo TALL FIRS, and DJ JONATHAN TOUBIN. They join the previously announced Sunday line-up of The Make-Up, Hot Snakes, The Magic Band, Autolux, Thee Oh Sees, I Break Horses and Quintron And Miss Pussycat (moving to this day from Saturday) with more to be confirmed. Sunday tickets cost $75.

As well as the live music line-up and comedy on the Friday, our friends at The Criterion Collection will return to run the Cinema across the weekend. All three days feature DJs and other activities to be confirmed in the months ahead. Each day runs from noon-midnight.

Here is an updated look at the line-up so far including the new additions…

Friday 21st curated by ATP:

PHILIP GLASS & TYONDAI BRAXTON
JANEANE GAROFALO
LIGHTNING BOLT
LEE RANALDO
KURT BRAUNOHLER
+ more to be confirmed

Saturday 22nd curated by Greg Dulli:

THE AFGHAN WHIGS
THE ROOTS
JOSÉ GONZÁLEZ
MARK LANEGAN BAND
DIRTY THREE
THE ANTLERS
CHAVEZ
THE DIRTBOMBS
SCRAWL
EMERALDS
JOSEPH ARTHUR
VETIVER
CHARLES BRADLEY AND THE EXTRAORDINAIRES
AFTERHOURS
DJ QUESTLOVE
+ more to be confirmed

Sunday 23rd curated by ATP:

GODSPEED YOU! BLACK EMPEROR
THE MAKE-UP
HOT SNAKES
THE MAGIC BAND
AUTOLUX
THEE OH SEES
THE ALBUM LEAF
BRAIDS
I BREAK HORSES
THE PSYCHIC PARAMOUNT
QUINTRON AND MISS PUSSYCAT
TALL FIRS
BLANCK MASS
ENDLESS BOOGIE
DEMDIKE STARE
DJ JONATHAN TOUBIN
+ more to be confirmed

Tickets are on sale now via ATPfestival.com